Online
Online Advertisement Menu
Utilize our menu of options to effectively access visitors to your online exhibition page.
Option 1: Inter BEE Magazine Article Ad
Support sales promotions and information transmission and make the most of Inter BEE's information transmission functions.
PR articles on exhibited products through interviews will be prepared and posted on the official Inter BEE website.
The articles will also be distributed to the Inter BEE visitor database via HTML e-mail to disseminate information widely.
< Articles with images and text >
INTER BEE MAGAZINE Article Advertisement
※A reporter will interview you in an online conference or by phone and write an article.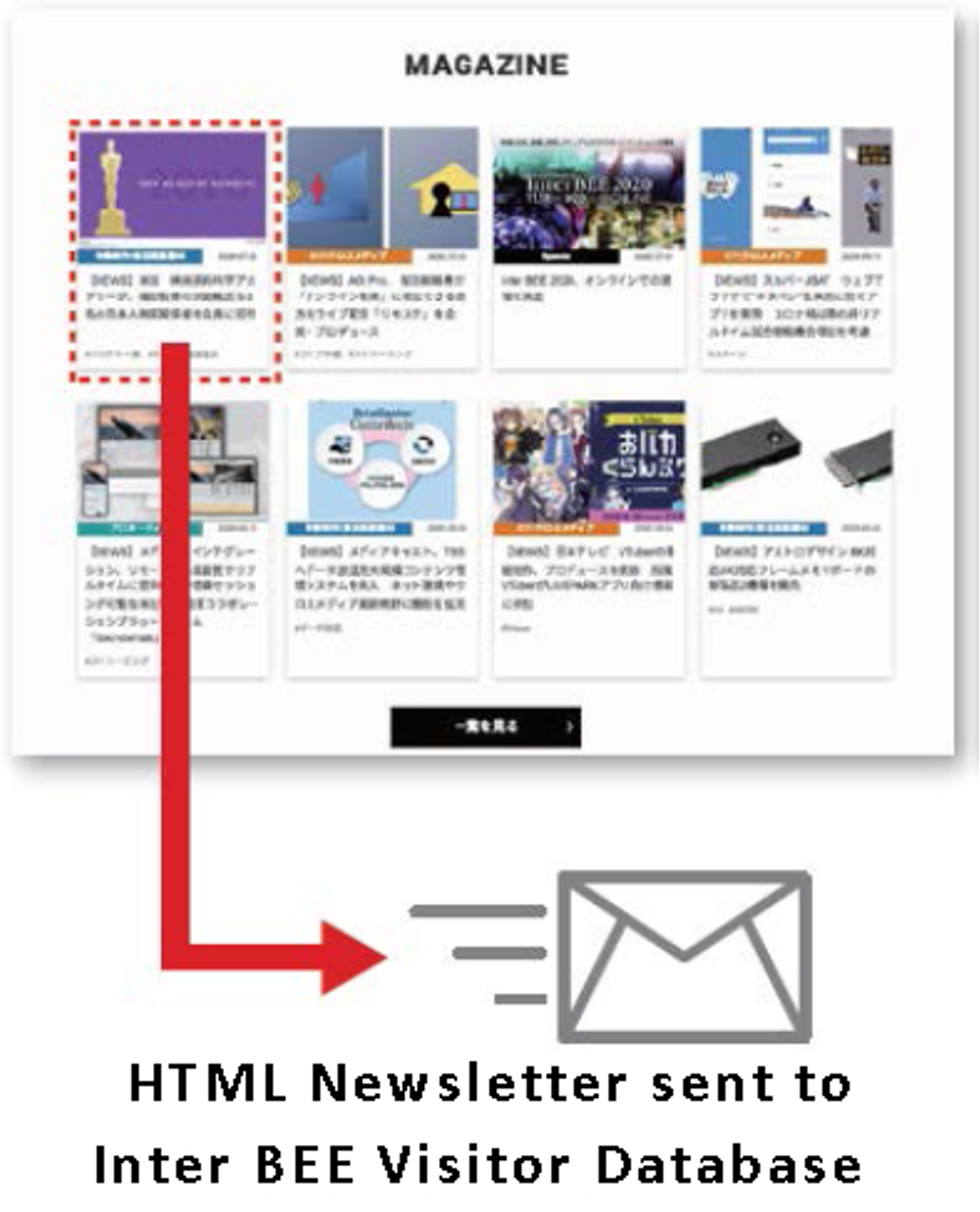 Fee
JPY

275,000(Tax Incl.)

Dates
October 2 (Monday) to November 10 (Friday)
Publication Period
1 Week(Please select your desired period on the application form.)
Number of newsletter distributed
Once
Application deadline

9/29(Fri)


※Please apply at least three weeks prior to the desired publication period, as interviews and article preparation will be required.
Option2:Top Page Logo Banner Ad
Increase exposure, maximize exhibit effectiveness, and access your own exhibitor details page in the shortest possible time.
Fee
JPY

1,100,000(Tax Incl.)

Details
Image size (PC / Smartphone):width 600px, height 300px
※PC display size: 371px (width), 186px (height)
※The image will be scaled up or down to maintain the aspect ratio for responsive display.
※When using a smartphone, the images will be lined up vertically one by one.
※In the case of a large number of applications, they will be rotated.
※It will be released on November 6th.
Application Deadline

9/29(Fri)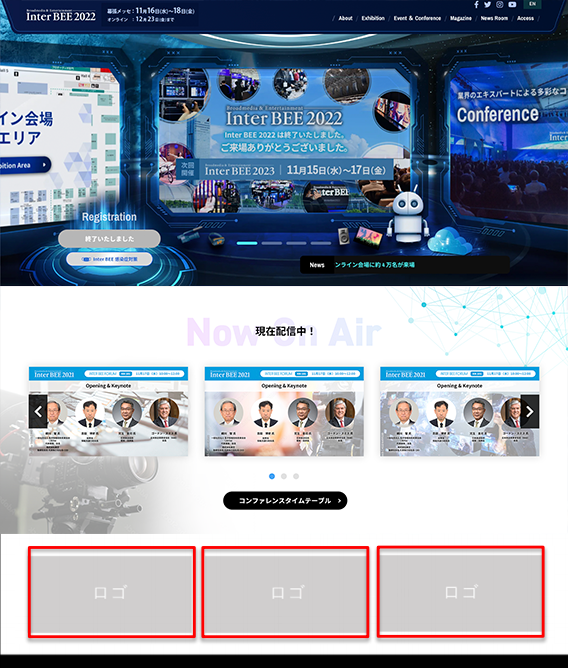 Option3:Exhibitor List Banner Ad
Increase exposure and maximize the effectiveness of your exhibit and increase traffic to your exhibitor details page.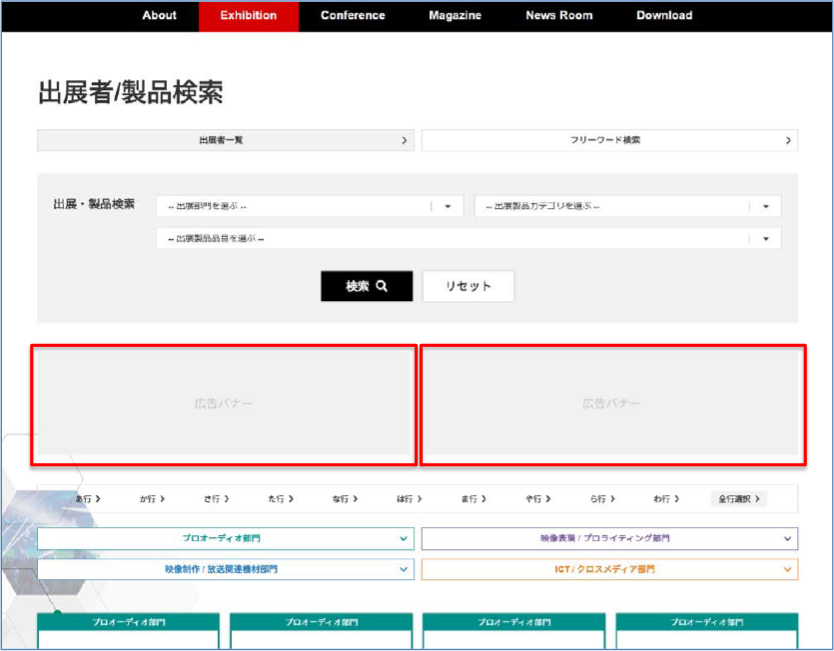 Fee
JPY

550,000(Tax Incl.)

Detail
Image size (PC / Smartphone):width 855px, height 255px
※PC display size:458px (width), 137px (height)
※The image will be scaled up or down to maintain the aspect ratio for responsive display.
※When using a smartphone, the images will be lined up vertically one by one.
※In the case of a large number of applications, they will be rotated.
※It will be released on November 6th.
Application Deadline

9/29(Fri)