INTER BEE IP PAVILION
Exhibitor Guide and Application Form(PDF) download
Proposing the possibilities of Transmission with Collaboration That Transcends the Boundaries between Companies
We are seeking companies to participate in the planning consideration, advance preparations and booth deployment for INTER BEE IP PAVILION.
We set up the IP PAVILION so that it is built with the broadcasting systems necessary in broadcasting stations with the minimum required multi-vendor equipment. We will build the systems with an awareness it will be used between affiliated stations in addition to in broadcasting stations and then propose the technique of sharing systems by fully utilizing media over IP technology this time. Our aim is to deploy booths which will lead to providing hands-on experiences.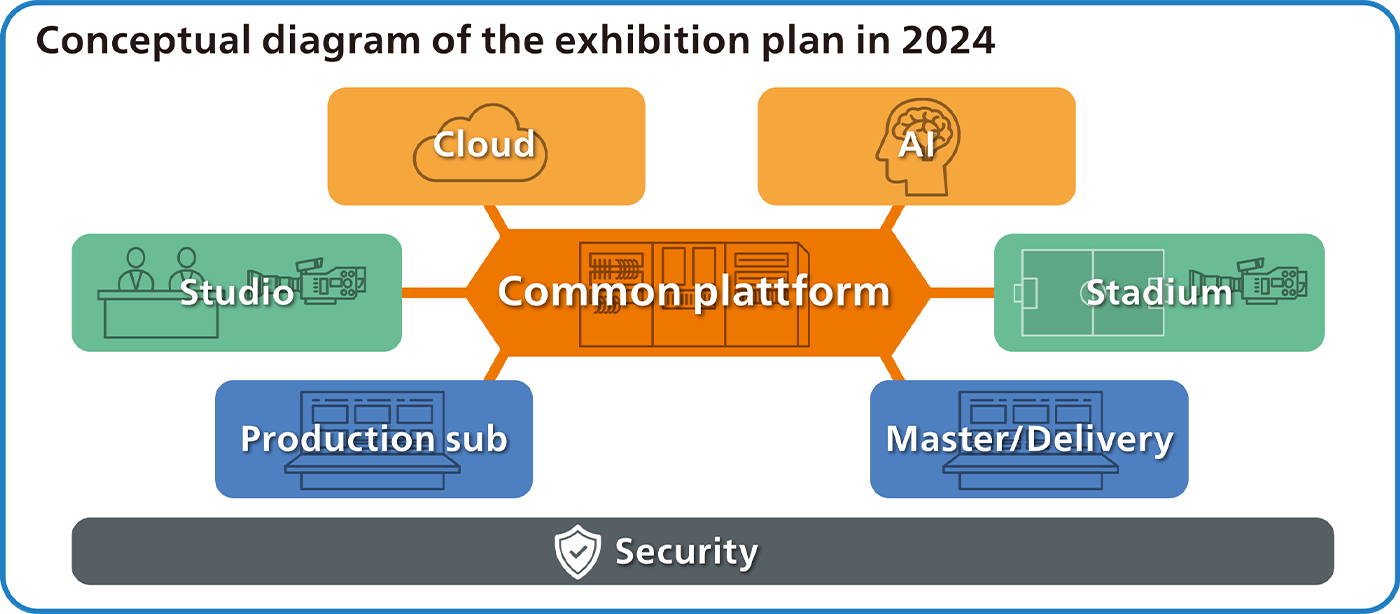 Overview
Name
INTER BEE IP PAVILION
Period
Makuhari Messe:November 15 (Wed) ~ November 17(Fri)
Venue
Makuhari Messe
Admissions
Free (Registration required)
Participation Requirements

・ Companies/organizations which can participate from the planning consideration stage and which will promote the project upon a division of roles
・Companies/organizations which can provide equipment that actually works, explanatory panels and personnel for the actual machine connection demo in the IP PAVILION
*If you wish to exhibit equipment, you can exhibit only equipment related to one of ST2110, ST2059 or NMOS and which actually works under certain conditions.

Fee
Inter BEE 2023 Exhibitor ¥110,000(Tax Incl.)
Inter BEE 2023 Non Exhibitor ¥330,000 (Tax Incl.)
Incidental Options

・Posting of your company logo on the official Inter BEE website and the pavilion in Makuhari Messe
・Establishment of posters and pamphlets introducing the products and solutions you are exhibiting in INTER BEE IP PAVILION (planned)

<Things Which Require Separate Arrangements and Applications>

・Expenses relating to the loading/unloading and installation of equipment including advance preparations (including transportation expenses and personnel expenses)
・Content production costs when creating posters (the Executive Office will supply the design format)
・Inter-booth connection expenses (cable connection to your booth from the INTER BEE IP PAVILION etc.)
・Internet environment relating to the demo (line required separately on an individual basis including Wi-Fi etc.)
Option: Exhibition Unit
This is a plan for participants who want to exhibit their products and solutions on an individual basis in the INTER BEE PAVILION.
Exhibition unit: 990 mm (frontage) x 2,700 mm (height) x 700 mm (depth)
| | |
| --- | --- |
| Option usage fee: 1 unit | ¥110,000(Tax Incl.) |
・You can apply for multiple units.
・Items included in the usage fee:
Basic exhibition stand, exhibition back wall surface, sign of your company name, two outlets and
electricity supply construction expenses / electricity usage fee (1 kW)
※The Executive Office will determine the booth locations within the IP PAVILION.
※The exhibition contents are limited to goods related to the IP PAVILION.
※When connecting to the Internet from this unit booth and when connecting to the actual machine connection demo, you will be required to make your own arrangements as with the normal exhibition.
※The use of this option is limited to participants in the IP Collaboration WG.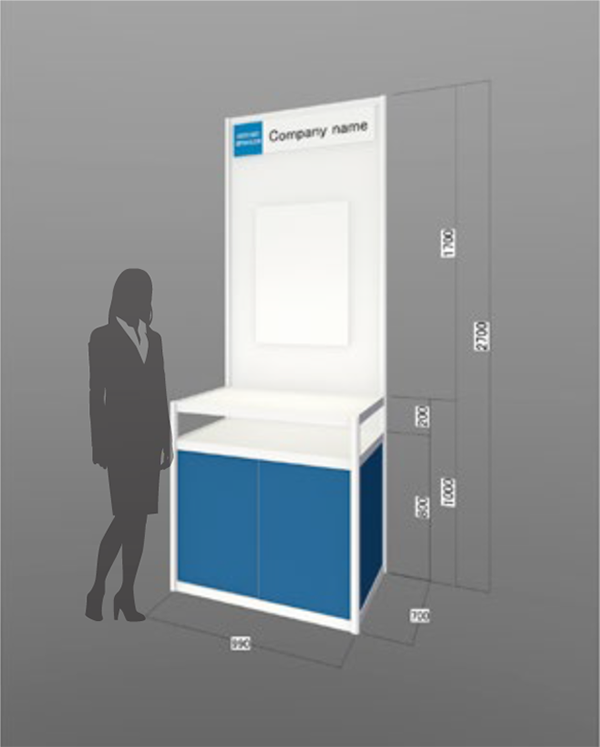 Exhibition Application
Application Deadline
Friday, June 30, 2023
※If you want to apply after this deadline, you will need to obtain the approval of the IP Collaboration WG due to the nature of the collaboration project. We will also charge you an additional fee.
Operation Schedule
We will hold meetings mainly remotely on a periodic basis.
Early July
Final decision on participants
Early October
Advance verification
Distribution of letters of invitation to Inter BEE 2023
Distribution of exhibitor badges and loading/unloading vehicle passes
November 13 (Mon)
Unloading and preparations (Makuhari Messe)
For Inquiries
Japan Electronics Show Association (JESA)
〒100-0004 Ote Center Building, 1-1-3 Otemachi, Chiyoda-ku, Tokyo
TEL:03-6212-5231
If you have any questions regarding the exhibition, please contact us using this inquiry form.