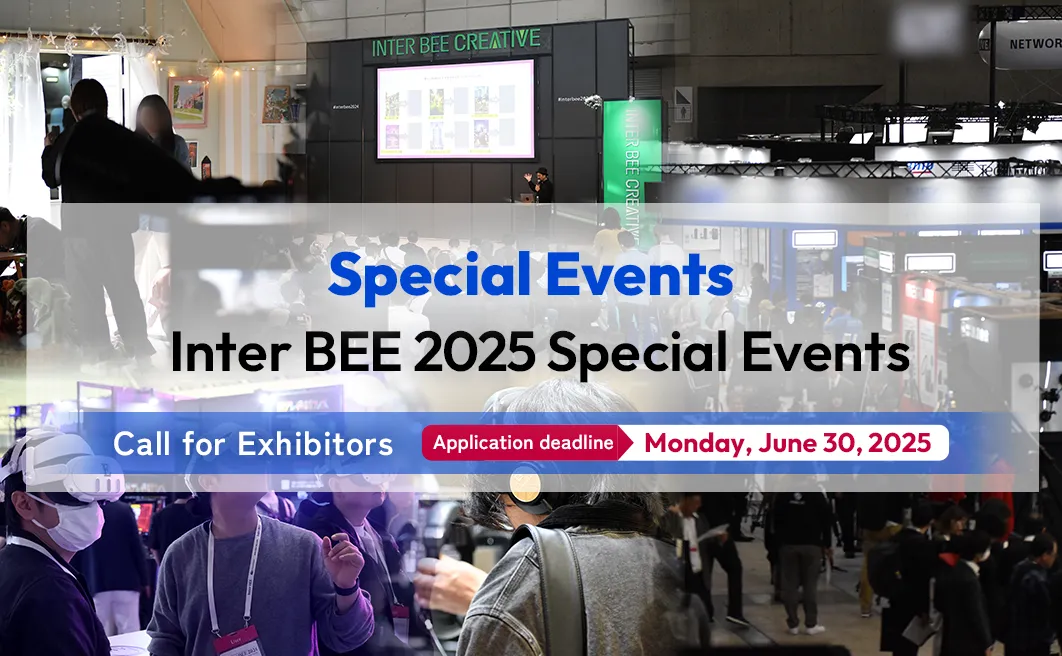 The distinctive feature of Inter BEE is its abundant special events. Covering from exhibits to conferences, these events will delve deep into the specific fields, and contribute to strengthening the ability to communicate and development of the industry.
Every year, we prepare special programs, and this year we have again set up a program focused on each field. Participants will have a great opportunity to reap business benefits. It's possible to discover new partnerships, gain strategic insights understand industry-wide trends, and more!
Please consider making good use of this opportunity and participating in this special program. It will be an opportunity to raise your business to a new level.
Others
Largest speaker listening experience in Japan

Inter BEE 2023 will have Japan's largest SR speaker listening demonstration at Makuhari Messe with the participation of major audio companies. Inter BEE has given a lot of actual results as a professional event in the field of live entertainment is attracting the attention of many users and industry professionals as a world-class SR speaker listening demonstration. We hope you will take advantage of this opportunity to promote your products to the visitors While experiencing the characteristics and individuality of them.
Please click here for more on Exhibition