Press Release
2023.11.14 UP
【Press Release 】Inter BEE 2023 opens at Makuhari Messe on 15 November 1,005 companies/organizations exhibiting at Japan's largest comprehensive media event.
November 14, 2023

To all members of the press
Japan Electronics and Information Technology Industries Association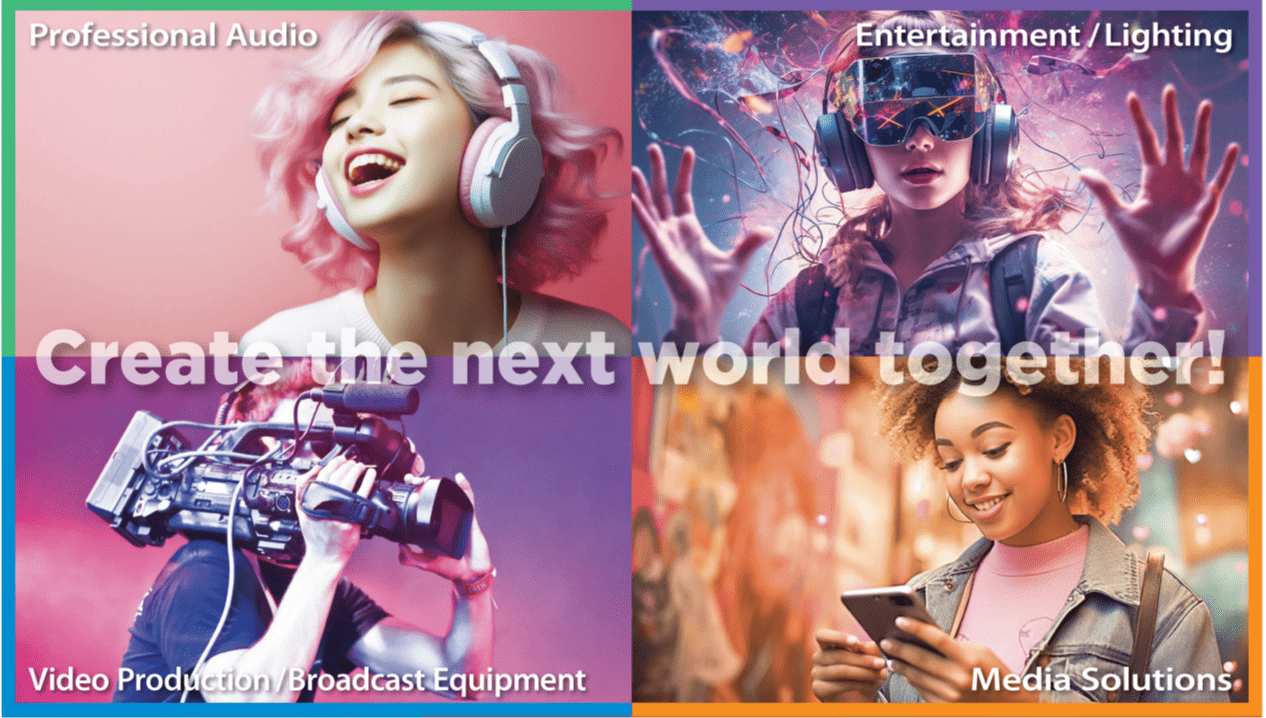 Japan Electronics and Information Technology Industries Association(JEITA:Representative Director/Chairperson Keiji Kojima from Hitachi, Ltd. representative executive officer President &CEO)will hold the comprehensive media event Inter BEE 2023 (venue: Makuhari Messe / Mihama-ku, Chiba City) from November 15 (Wed)- 17 (Fri), 2023. The online venue has been open since November 6 (Mon), and this year as well, we will combine the Makuhari Messe venue and the online venue to disseminate the latest trends in the industry to a wide range of people.
Inter BEE is widely recognized by industry professionals as one of the largest comprehensive media events in Japan, where media and entertainment-related companies gather together, bringing professionals such as engineers, creators and stakeholders in the video and media industry, as well as professionals in the pro-audio, video, broadcasting, communications, professional writing and distribution industries. Inter BEE, which has continued to develop alongside the broadcast media and is now in its 59th year, provides a business space for media and entertainment with "content" at its core, covering all aspects of content "creation", "transmission" and "experience".
The exhibition will feature 1,005 companies/organizations with 1,704 booths in four categories: Professional Audio, Entertainment/Lighting, Video Production/Broadcasting Equipment and Media Solutions.
■1,005 companies/organizations in the media and entertainment industry provide the latest information
Using Hall 1 to 6 of Makuhari Messe International Exhibition Center, 1,005 companies/organizations covering the media and entertainment industry will exhibit their products and services. The latest equipment, materials, systems, software, applications, etc. will be gathered to communicate the current and future of the industry.
■Efforts toward recovery, regeneration, and evolution from the coronavirus pandemic
We will hold even more special programs and conferences. At special event, INTER BEE EXPERIENCE, X Speaker (SR speaker listening experience event) revived last year in the Event Hall of Makuhari Messe will be held. In addition, the popular exhibit, X-Headphone/X-Microphone (the exhibition visitors can freely experience the high sound quality of professional use headphone and microphone) will be back for the first time in four years. The conference will also feature over 100 sessions at the Makuhari Messe venue, presenting the latest trends on a wide range of themes and topics.
For further information, please visit the official Inter BEE website at https://www.inter-bee.com/
Name: Inter BEE 2023

Period: November 15th 2023 (Wed) – November 17th 2023 (Fri)

Venue: Makuhari Messe and Online(https://www.inter-bee.com/)

Admission: Free(Fee will be charged for a portion of the sessions)

Organizer: Japan Electronics and Information Technology Association(JEITA)

Management: Japan Electronics Show Association (JESA)
Information for media coverage (For the Press)
Members of the press wishing to cover Inter BEE 2023 at Makuhari Messe are requested to register at the Press Registration Counter on the 2nd floor of Hall 5 at Makuhari Messe. Please be sure to bring two business cards with you. A press room will be set up near the reception counter during the exhibition, so please feel free to use it. If you wish to visit the venue online, please pre-register separately and enter the venue through the official website.
【For inquiries from the media】

Japan Electronics and Information Technology Association

Public Relations, Policy and External Affairs

E-mail:press@inter-bee.com / Tel:03-5218-1053