Professional Audio Equipment
2019.10.04 UP
Inter BEE 2019: INTER BEE EXPERIENCE -15 Brands at X-Speaker and 7 Companies / 9 Companies at X-Headphone / X-Microphone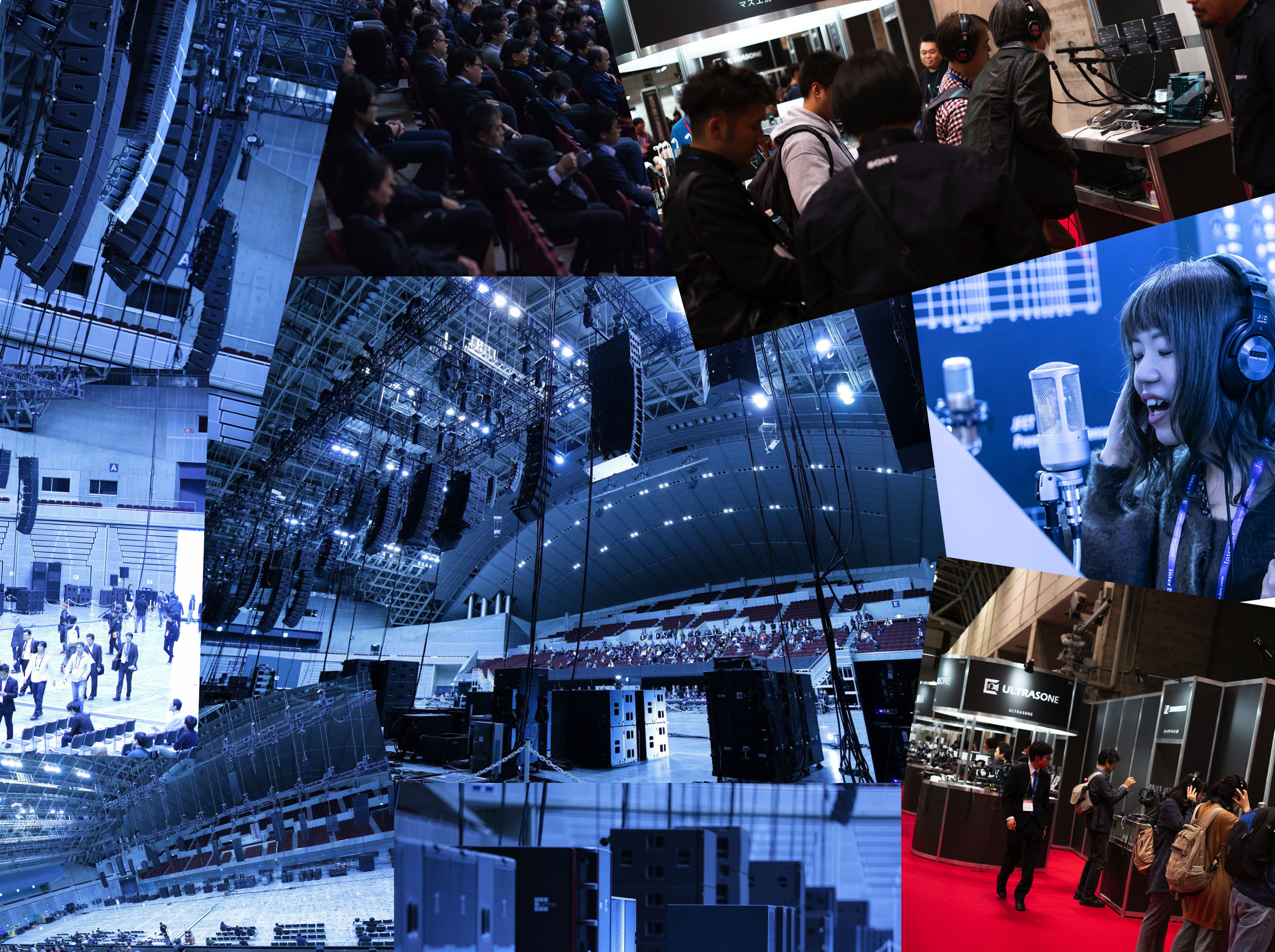 We have now determined the brands that will participate at INTER BEE EXPERIENCE. This is a special event of Inter BEE 2019 to be held in Makuhari Messe over three days from November 13 (Wed) to 15 (Fri).

INTER BEE EXPERIENCE is a global-scale professional audio trial listening event. It consists of two parts: a world-class SR speaker trial listening event called XSpeaker (SR Speaker Experience Demo) and a professional-use headphone and microphone trial listening experience exhibition called X-Headphone / X-Microphone. It attracts attention every year from many industry stakeholders (e.g., those in the audio industry and the live entertainment industry) as an event that makes it possible to try listening to and experiencing products by bringing together well-known business-use audio equipment from brands inside and outside Japan under one roof. It will be the sixth time the event has been held this year. This means it has become established as a customary large-scale event of Inter BEE.

The number of point source speakers participating at X-Speaker is being given as one of the points of interest at this year's INTER BEE EXPERIENCE. One product participated at the event last year, but this has increased to four products this year. These are products for a relatively small acoustic space compared to line array speakers. Nevertheless, we would like you to look out for the demo of the point source speakers that have an increasing presence together with small line array speakers and medium/large line array speakers.

It is necessary to register in advance to attend Inter BEE to participate in this year's INTER BEE EXPERIENCE. (It is now possible to register on our official website: www.inter-bee.com.)

18 Products in 15 Brands – the Greatest Number Ever – to Participate at X-Speaker
From INTER BEE EXPERIENCE X-Speaker at Inter BEE 2018 Last Time

X-Speaker, which will be held in the Makuhari Messe Event Hall often used for music concerts, will see its hours extended this year (Nov 13: 10 a.m. to 7:30 p.m. / Nov 14: 10 a.m. to 7:50 p.m. / Nov 15: 10 a.m. to 5:10 p.m.). In addition, 18 products in 15 well-known brands – the greatest number ever – will participate.

It will be possible to try listening to these products in a program according to the purpose of introduction in three categories: point source speakers, small line array speaker and medium/large line array speakers. The participating brands and presentation companies are as below.

X-Speaker Participating Brands and Products / Presentation Companies
[Point Source Speakers]
■ d&b audiotechnik (A-Series AL60)
  d&b audiotechnik GmbH & Co. KG.
■ Yamaha (CZR Series Full Range Speaker System)
  Yamaha Music Japan Co., Ltd.
■ NEXO (Plus Series Full Range Speaker System)
  Yamaha Music Japan Co., Ltd.
■ CODA AUDIO (N-APS)
  Hibino Intersound Corporation

[Small Line Array Speakers]
■ BOSE (ShowMatch DeltaQ Array Loudspeakers)
  Bose Corporation
■ ADAMSON (S7 2-Way Line Source Array)
  ReWire Inc.
■ RAMSA (WS-LA500A Series)
  Panasonic System Solutions Japan Co., Ltd.
■ JBL Professional (VTX A Series "VTX-A8"
  Hibino Corporation

[Medium and Large Line Array Speakers]
■ RCF (HDL50-A Active 3-Way Full Range Array Module)
  ONKYO TOKKI Ltd.
■ L-Acoustics (A15 WIDE/FOCUS)
  Bestec Audio Inc.
■ d&b audiotechnik (SL-Series KSL8)
  d&b audiotechnik GmbH & Co. KG.
■ Martin Audio (WPL Wavefront Precision Optimised Line Arrays)
  Martin Audio Japan Inc.
■ Turbosound (Manchester Series MV212/MS215/MS218)
  Btech Inc.
■ dBTechnologies (VIO Series VIO L212)
  TEAC Corporation
■ NEXO (GEO M12 Series Line Array Speaker System)
  Yamaha Music Japan Co., Ltd.
■ VUE audiotechnik (Compact Line Array System al-8/al-4)
  Nihon Electro Hamonix K.K.
■ EAW (Anna 3-way Full-range Array Module)
  Onkyo Tokki Ltd.
■ BOSE (ArenaMatch DeltaQ array loudspeakers)
  Bose Corporation

From INTER BEE EXPERIENCE X-Speaker at Inter BEE 2018 Last Time

Seven Companies to Participate at X-Headphone
Venue of INTER BEE EXPERIENCE X-Headphone/X-Microphone at Inter BEE 2018 Last Time

The seven companies below will participate at X-Headphone which will be held in the Professional Audio category in Makuhari Messe International Exhibition Hall 1. It will also be possible for visitors to connect their own players and try listening to these products.

X-Headphone Participating Brands and Companies
(In alphabetical order by company name)
■ PHONON: Rewire Inc.
■ SENNHEISER: Sennheiser electronic GmbH & Co. KG
■ SHURE: Shure Japan Limited
■ SOUND WARRIOR: Shiroshita Industrial Co., Ltd.
■ STAX: STAX International
■ ULTRASONE: Aiuto Corporation
■ Yamaha: Yamaha Music Japan Co., Ltd.

Overview of Inter BEE 2019
Dates: 10 a.m. to 5:30 p.m. on November 13 (Wed) and 14 (Thu) and 10 a.m. to 5 p.m. on November 15 (Fri), 2019
Venue: Makuhari Messe (Exhibition Halls 1 to 8, Event Hall and International  Conference Hall)2-1 Nakase, Mihama-ku, Chiba-shi, Chiba
Admission: Free (Registration system)
Organizer: Japan Electronics and Information Technology Industries Association (JEITA)

*It is necessary to register to attend Inter BEE 2019 to participate in INTER BEE EXPERIENCE.