Finding the new normal in the Media and Entertainment industry! ~ Inter BEE 2020 ONLINE~ Now open for registration!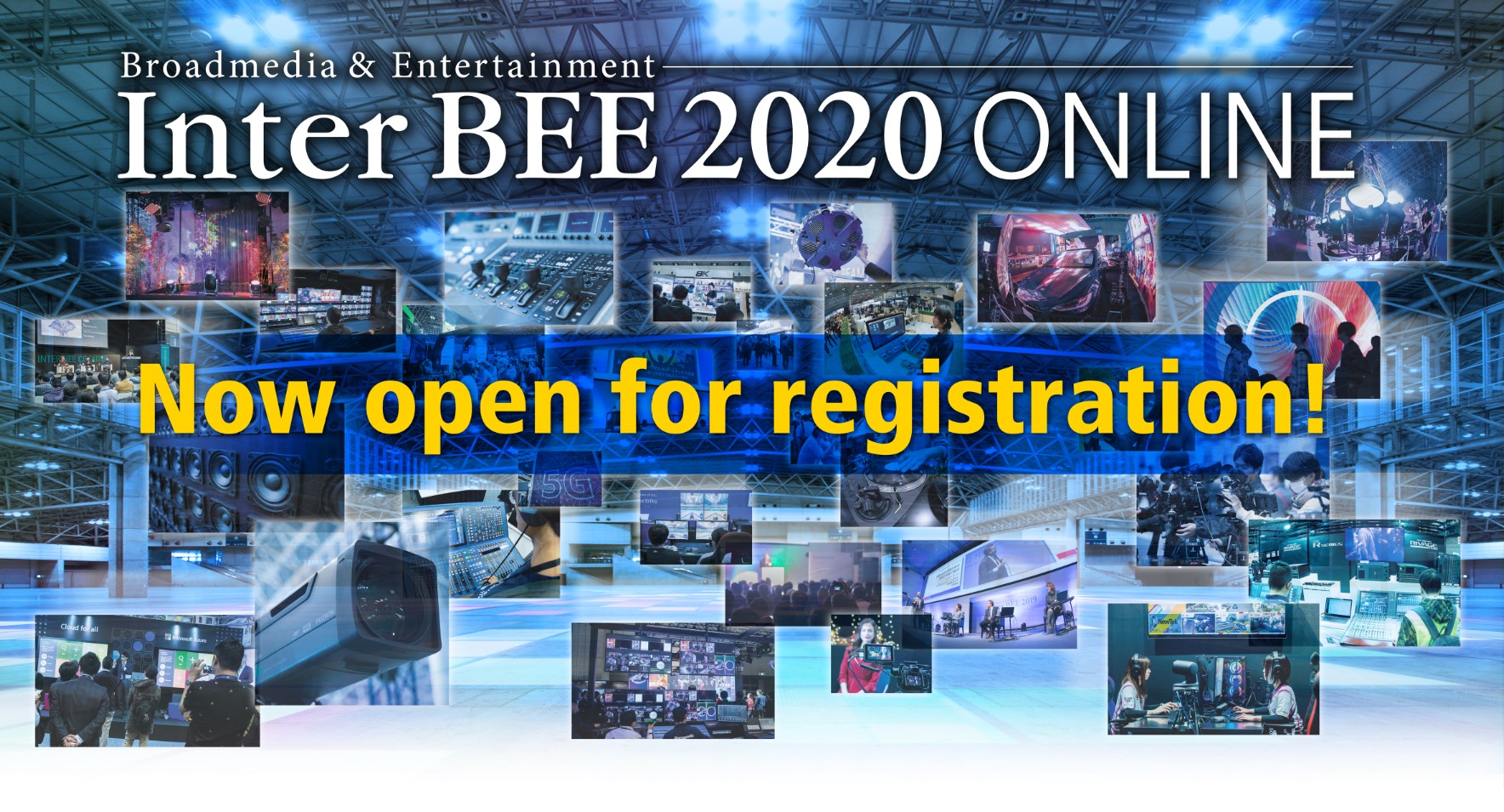 As the Covid-19 pandemic has passed its peak, and Japan is gradually being revitalized. Japanese societies, as a whole, are stepping towards a new way of life and the media and entertainment industry has also begun to adapt itself to this New Normal. Amidst all the hardship of 2020, Inter BEE, which has been held every year at Makuhari Messe, will be held online this year. We are curious to see what kind of ideas and technologies could be used to create new ways of producing, transmitting, and experiencing content. By holding the event online, Inter BEE aims to normalize online for comprehensive media events.
The online event will be until the end of February 2021 and can be viewed as many times as needed. Please register and attend to explore the "New Normal" for you!
The key to DX is new ideas and technology.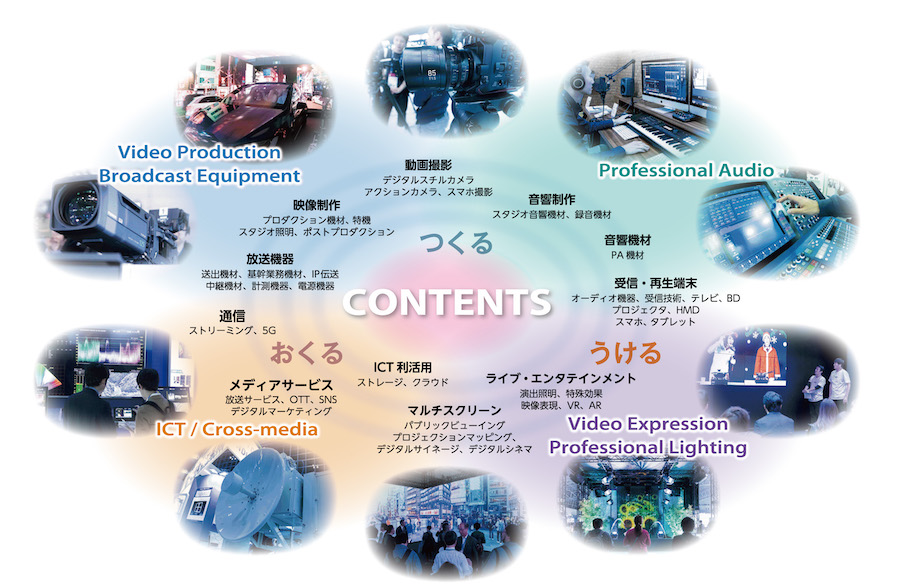 Digitalization has been the introduction of new technology. However, with recent changes to the core meaning, "digitalization" has now been called "digital transformation," (DX).
The very trend that requires "transformation" has been accelerated by the Covid-19, broadcasting and internet has gone beyond and become one, and remote production and hybrid distribution has become the norm.
Inter BEE is packed with discussions on fundamentally shifting the thought process to creating never before seen technologies and allow you to absorb ideas that will weaponize the DX process.
We hope with the online aspect of the event, you will be able to fully experience the ideas and immerse yourself in them.
Understanding the appeal of the latest technology, by experiencing it online!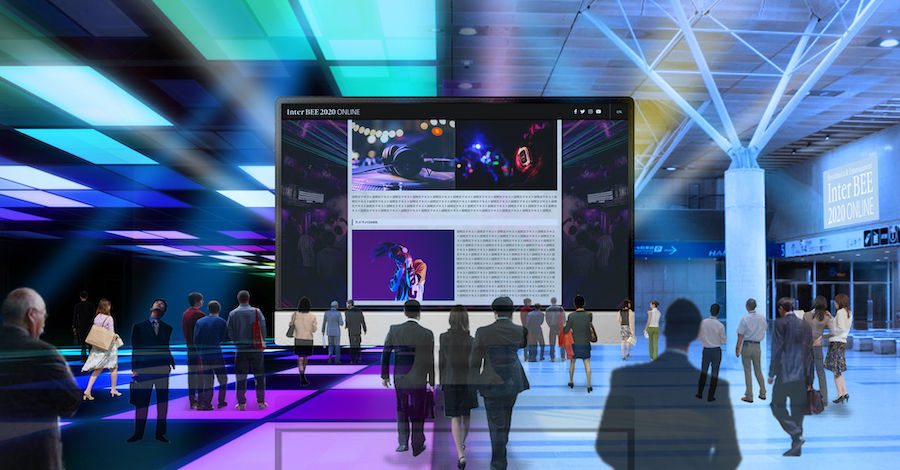 At this year's Inter BEE, exhibitors will be setting up their pages. Displaying individuality to fit their brand and showcasing their latest technologies and solutions in vivid detail.
They will be as easy to understand, if not even more so, than what you have previously experience in the physical exhibition. Experience not only the products lined up, but also a demonstration video and presentations aimed at you to better understand the exhibitors process. If your interest is piqued, you can download documents and contact representatives to discuss about the products in depth.
Casually attend over 50 sessions and seminars.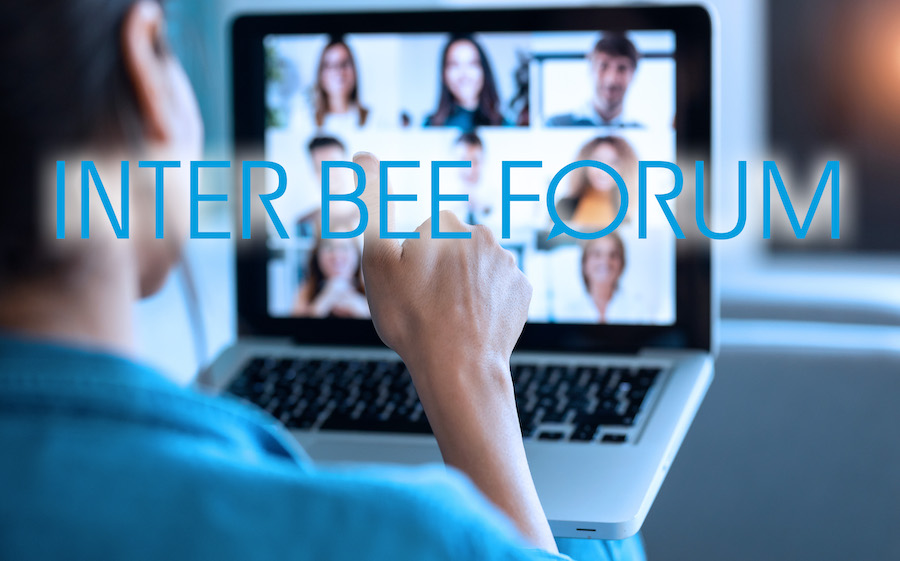 This year, as the same as previous exhibitions, is full of conferences! Participate in as many conferences with a click of a button.
There is a variety of topics in our keynote speeches from the Ministry of Internal Affairs and Communications and other broadcasting-related organization. In addition, variety of seminars will be presented from exhibitors who will share the latest trends in the media and broadcasting industry.
We will also stream conferences from special exhibits that will have their own specific topics and themes. INTER BEE CONNECTED and INTER BEE IGNITION has quickly become a must see special exhibits in the passing years. We will have conferences and seminars in cooperation with The Japan Commercial Broadcasters Association, where they will share the technical reports from commercial broadcasters nationwide.
There will be interesting conferences throughout the three-day live event period. We look forward to seeing you at Inter BEE 2020 ONLINE, where we hope you discover the "New Normal" for you!