Video Production/Broadcast Equipment
2019.07.18 UP
[NEWS] ATEN Releases New HDMI/Display Port Extension and PDU Products: Realizing a Flexible Layout Regardless of the Distance between PCs and Consoles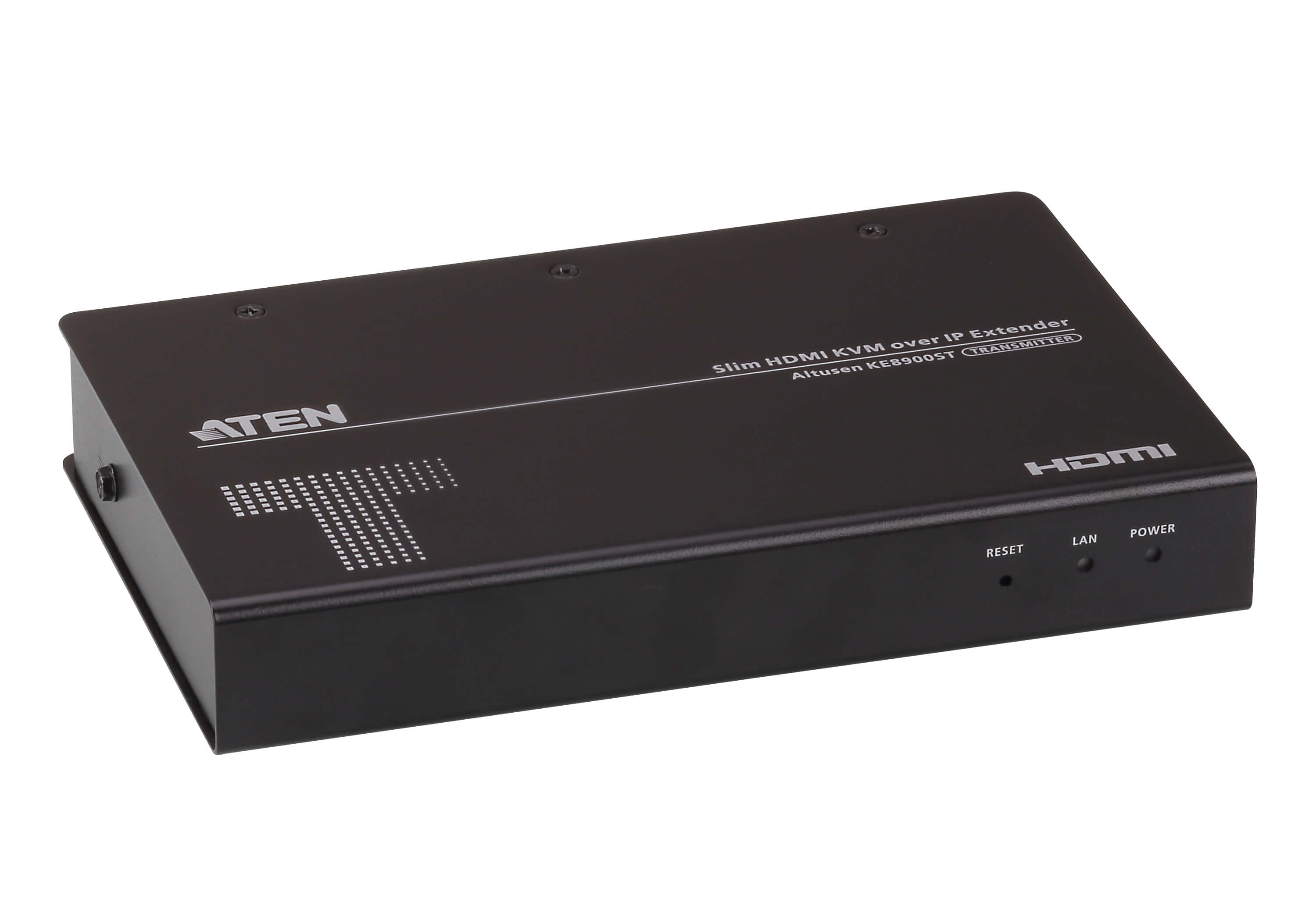 ATEN Japan will release the slim type HDMI IP-KVM extenders KE8900ST/SR and KE9900ST and two models of a 12-port basic PDU – PE0112A (15 A compatible / space saving type) and PE0212A (20 A compatible / space saving type) on May 15.

The HDMI IP-KVM extenders can extend USB keyboards/mice and HDMI monitors via an Intranet. It supports HDMI video input/output from a computer and transmits with a minimal delay by a video signal that has a maximum resolution of 1,920 × 1,200. It is capable of connecting one-to-one, one-to-many and many-to-one.

It is also possible to build an IP-KVM matrix system and use many-to-many by using it in combination with ATEN's CCKM management software. The applications of this cover an extensive range of fields including broadcasting stations, post-production, data centers, control rooms and factories.

The 12-port basic PDUs are basic PDUs with AC power sources equipped to 12 ports. They are a 1U size with a depth of 4.4 cm. This means they can be installed vertically on the outside of racks. Therefore, it offers a high level of space efficiency.