Video Production/Broadcast Equipment
2019.07.10 UP
[NEWS] Hakuhodo DY Media Partners Develops an Automatic Drama Digest Video Generation System Together with the Tokyo University of Science: Trial Operation with a New Drama Program Broadcast on Tuesdays by TBS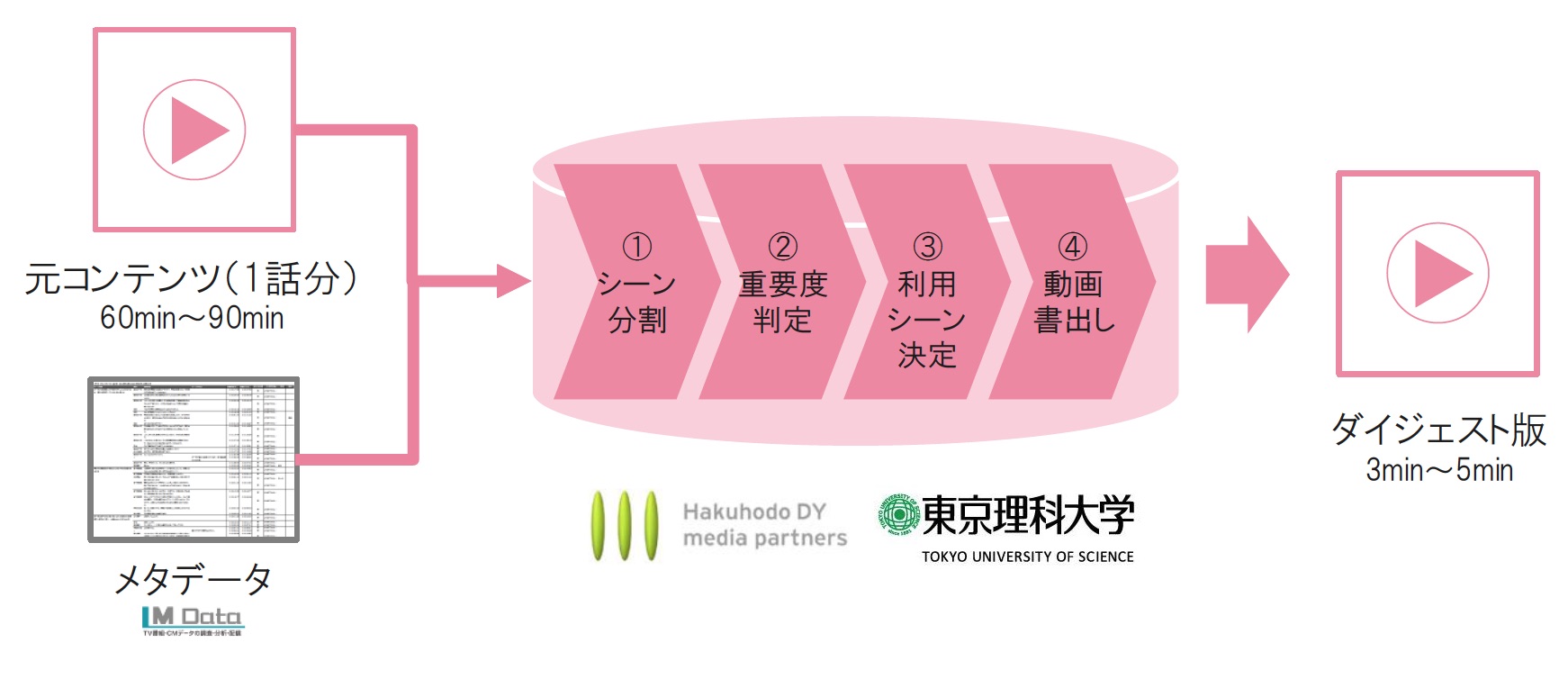 Hakuhodo DY Media Partners announced on July 10 that it has developed a beta version of a system to automatically generally drama digest videos together with the Ohwada Laboratory in the Faculty of Science and Technology at Tokyo University of Science. The company will operate this system on a trial basis with the Heaven? Gokuraku Restaurant drama to be broadcast on Tuesdays at 10 p.m. from July 9 on TBS TV.
Determining the Level of Importance of Each Scene with Natural Language Processing
This system determines the level of importance of each scene with the natural language processing of television drama metadata (e.g., the speech of the performers and the onscreen text). It then generates output at the specified length. M Data cooperates with this from the examination of metadata items to the acquisition of actual data.

Video contents will increase in the future. Against this backdrop, this is a system for promotion by allowing people to view dramas overall upon watching a digest video. Together with the streamlining of editing work, it will also be possible to generate digest videos that feature individual performers.

The plan with the Heaven? Gokuraku Restaurant drama to be broadcast on Tuesdays is to label digest videos featuring the respective actors in the main cast as "AI drama digest drage" and to then distribute them on the program's official site and official SNS accounts.

The company plans to upgrade the system in the future. This will allow the system, for example, to support video contents in categories other than drama, to optimize metadata assignment through image and speech recognition technology, and to automate the primary editing of voluminous tapes of coverage of documentary and news materials.