Video Expression/Professional Lighting
2020.04.24 UP
Place for the latest video expression with lighting equipment to produce advanced visual content.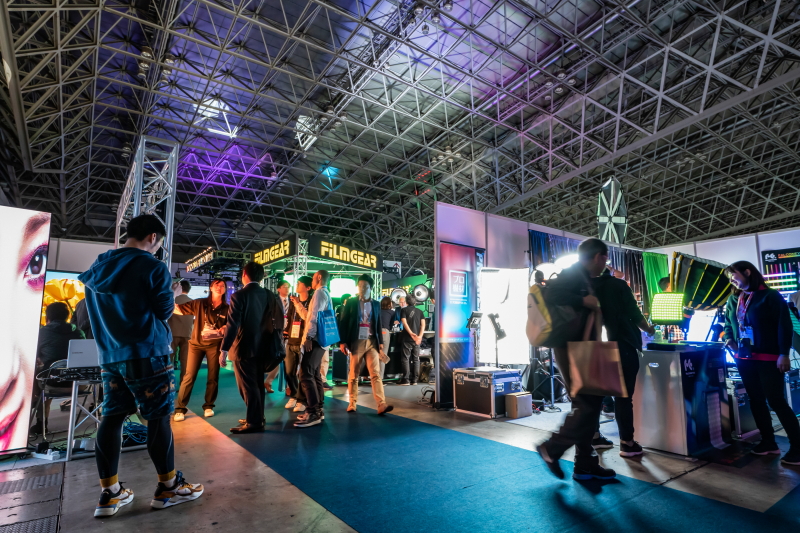 Inter BEE has evolved into a comprehensive media event based on the professional exhibition for audio, video and communications, and an international event that brings together the latest innovations in the content business from home and abroad. Its exhibition area is made up of several departments. The Visual Expression/Pro Lighting Division is an area where display devices and technologies for visual expression developed in various scenes will be introduced, such as large LED displays, "large visual equipment" such as public viewings, and "visual expression technologies" such as XR (VR, AR/MR), interactive systems, 360-degree video, and high-realism video and audio.

 In recent years, various businesses and services such as CG and other digital contents, live viewing and live entertainment have also been exhibited. In addition, many lighting equipment such as stage and outdoor lighting equipment and studio lighting equipment, which are essential for video production, will be on display.

 The area will also host INTER BEE IGNITION, an international event for the world's leading-edge content technologies, and Digital Content Expo, a space where visitors can experience the future of VR, AR, 3D, computer graphics, AI, IoT, drones, robotics and other technologies that support content creation and enrich Companies that want to actively promote joint development and collaboration between different industries will have a unique exhibition, with ideas in the planning stage that have not yet been commercialized and products in the process of development on display.