Media Solutions
2019.07.11 UP
[NEWS] TV Asahi to Participate in RAGE – One of Japan's Largest e-Sports Events – and Produce It as Broadcast/Delivery Content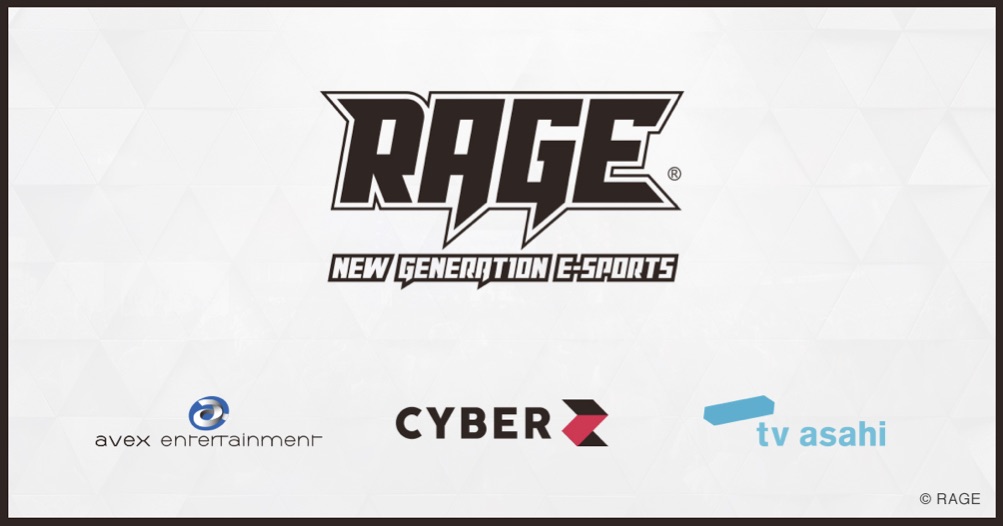 CyberZ announced on July 4 it will work with TV Asahi on the terrestrial development of television programs and match relay broadcasts on the subject of e-sports RAGE that is held by the company four times a year. Together with Avex Entertainment, which it has been cooperating with since 2017, the three companies will continue to provide the planning, production, management, delivery and broadcast of the events, tournaments and leagues held by RAGE.

CyberZ will be responsible for the planning, management and delivery of tournaments and leagues. Avex Entertainment will be responsible for the production of events. TV Asahi will be responsible for video production and terrestrial broadcasting.
Number of Net Viewers Reaches 7 Million
RAGE is the general term for the e-sports events and e-sports leagues that combine various entertainment characteristics in the next generation sport event of e-sports. It was established by CyberZ in 2015 and is held four times a year. Avex Entertainment has worked together with CyberZ on RAGE since 2017. The companies started a professional league in 2018 with various companies and teams participating. At the same time as discovering star players, the companies have been preparing the stage and environment desired by e-sports players. Against this backdrop, the number of visitors has exceeded 35,000 and the number of net viewers has also reached 7 million. This means that RAGE has grown in one of Japan's largest e-sports events.
Establishment as New Broadcast/Delivery Content of TV Asahi
Mr. Keiji Kameyama, President and COO of TV Asahi, made the following comment about this collaboration.

"We have resolutely decided to establish e-sports as new broadcast/delivery content of TV Asahi. We have previously delivered various sports events on terrestrial, BS and CS broadcasting and the Internet to provide passion and excitement throughout Japan. We will now take advantage of this experience and knowledge to earnestly play a role in ensuring that e-sports takes root as a part of Japanese culture recognized by many people."