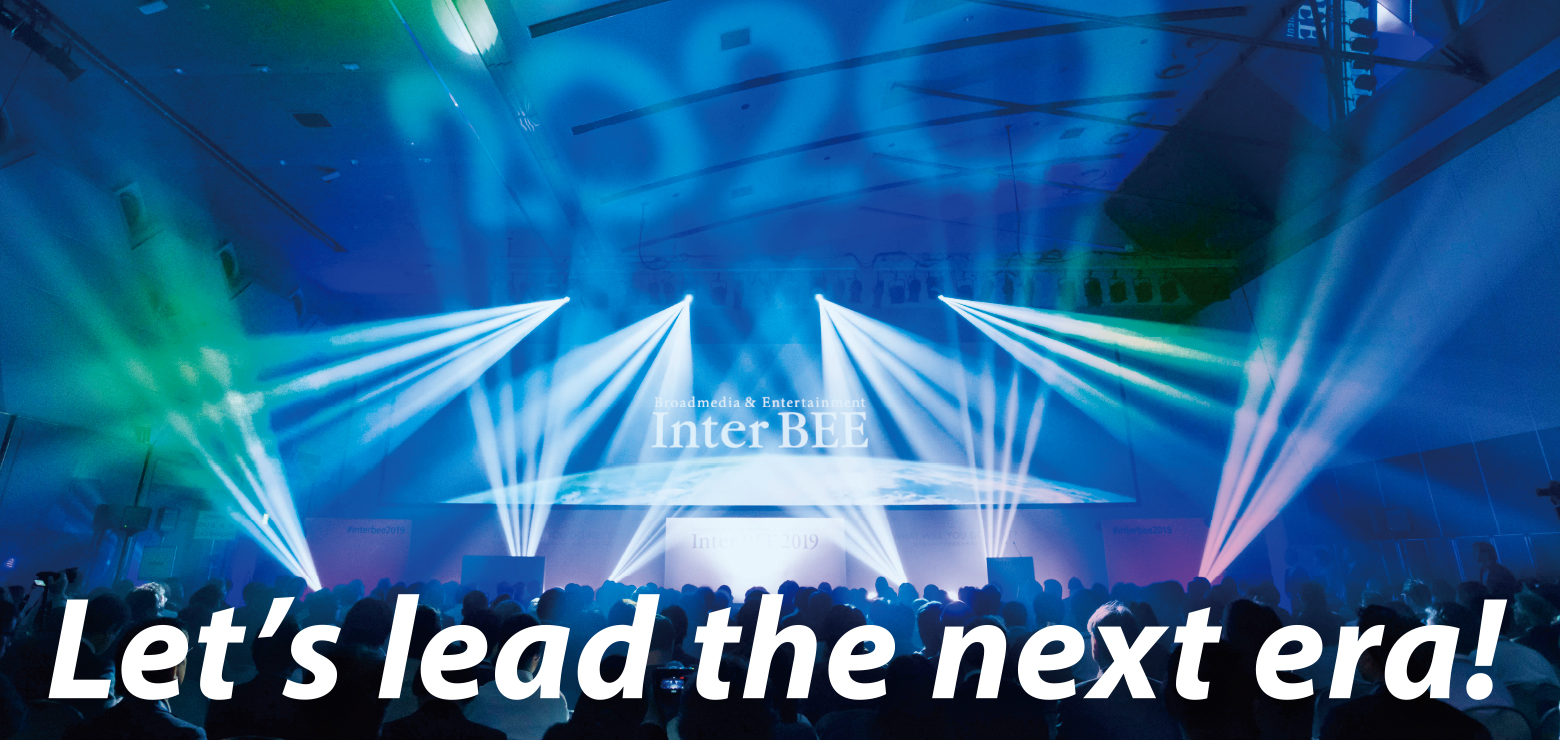 Inter BEE has evolved into a comprehensive media event center covering all aspects of making, delivery and receiving contents.
Audio, video, broadcasting and communications will expand beyond its barriers.
Allowing new business perspectives in Media & Entertainment.
Broadcasting will evolve with diverse content distribution and the spread of service sophistication.

As efforts to evolve broadcasting will be deployed while global trends for reform arise with the spread of 4K/8K broadcasting and the distribution of increasingly diversified and international content.
INTER BEE CONNECTED will act as the driving force to stimulate information exchange.

Society 5.0 becoming reality, experience of media and entertainment will expand and evolve with societies demonstrating true values

Society 5.0 will be a reality, as development of ICT utilization progresses.
Leading societies to focus its free time for opportunities in expanding and evolving of media and entertainment to experiences enrichment of the mind.

The power of audio content will be enhanced by the evolution and expansion of areas sound.

We will enhance the content experience whether it be Media or Live concerts, with the evolution in sound and acoustic technologies, such as, immersive audio, 360-degree audio, and audio VR and AR.

Expanding the expression and utilization of large videos and live performance can stimulate next-generation entertainment.

Facilities utilize areas for live performances, live public viewings, expanding the high-definition large-scale video expression.
We will increase the opportunities to expand the market proposing next-generation entertainment spaces for which technology and content evolve.

New user experiences will be realized by launching 5G services and implementing them in industry and society.

In 2020, 5G services will launch and make their implementation in industry and society. New user experiences in media & entertainment will be realized. We will provide opportunities to propose technologies focused on 5G content experience. Such as, ultra-high-definition video transmission and high-quality real-time relays

Cars, cities, advertising, education, art and fashion: The increase in media and content will expand users and business.

As the boundaries of media & entertainment expand further, Professionals related to content production, expression and distribution will increase. With the business environment continuing to further expand, attracting a wide-range of users and information will be disseminated and human interactions will be stimulated.
Comprehensive media event in both name and reality
With a proven track record dating back 55 years, Inter BEE is the only professional sound, video, broadcasting and communication exhibition in Japan. In line with the expanding scope and size of the media and entertainment industry sector, this comprehensive media exhibition has steadily evolved into an event where all the latest innovations are gathered under the same roof while serving as a place for business trade, information exchange and human interaction between a wide variety of users.
Visited by a wide variety of media business people
The types of media business people coming to the exhibition are diversifying due to the expanding media environment, which now covers broadcasting, movie, Internet, live music, and facilities. The exhibits cover a diverse range of sectors and the wide-ranging conferences and special projects provide information about and let visitors experience the future of the industry. Inter BEE has thus developed into a place to win new customers and create business.
Playing an Important Role in the Global Business Scheme
Inter BEE is on the schedule in the global business scheme. Experts and key persons in audio and video from overseas come to Japan for Inter BEE, so it is possible to effectively use this time as an opportunity to share the latest trends around the world.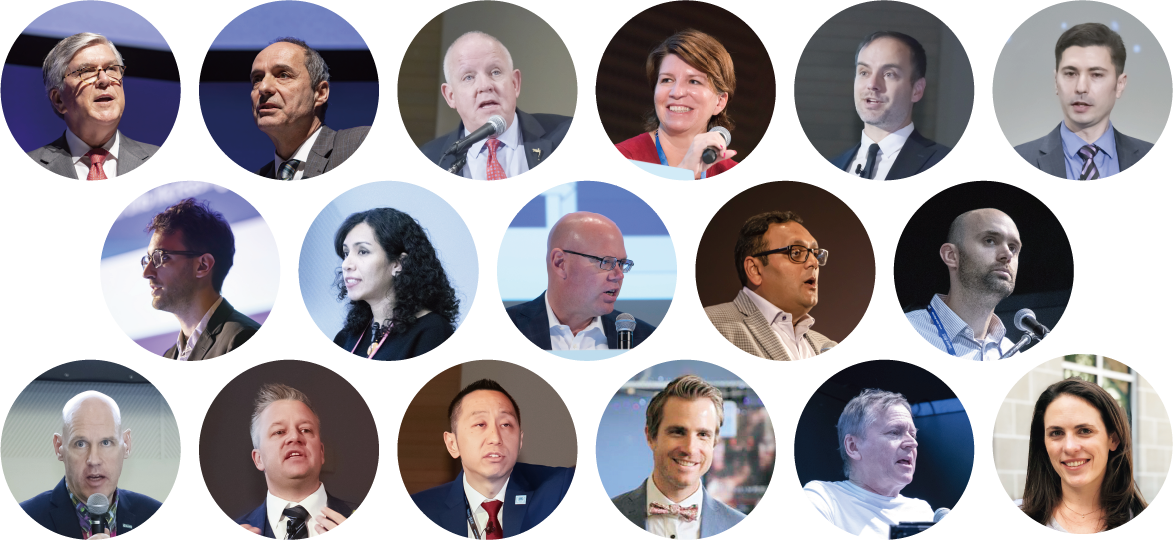 Global Partner
Inter BEE makes proactive efforts to attract visitors from overseas and to disseminate information around the world under cooperation with our global partners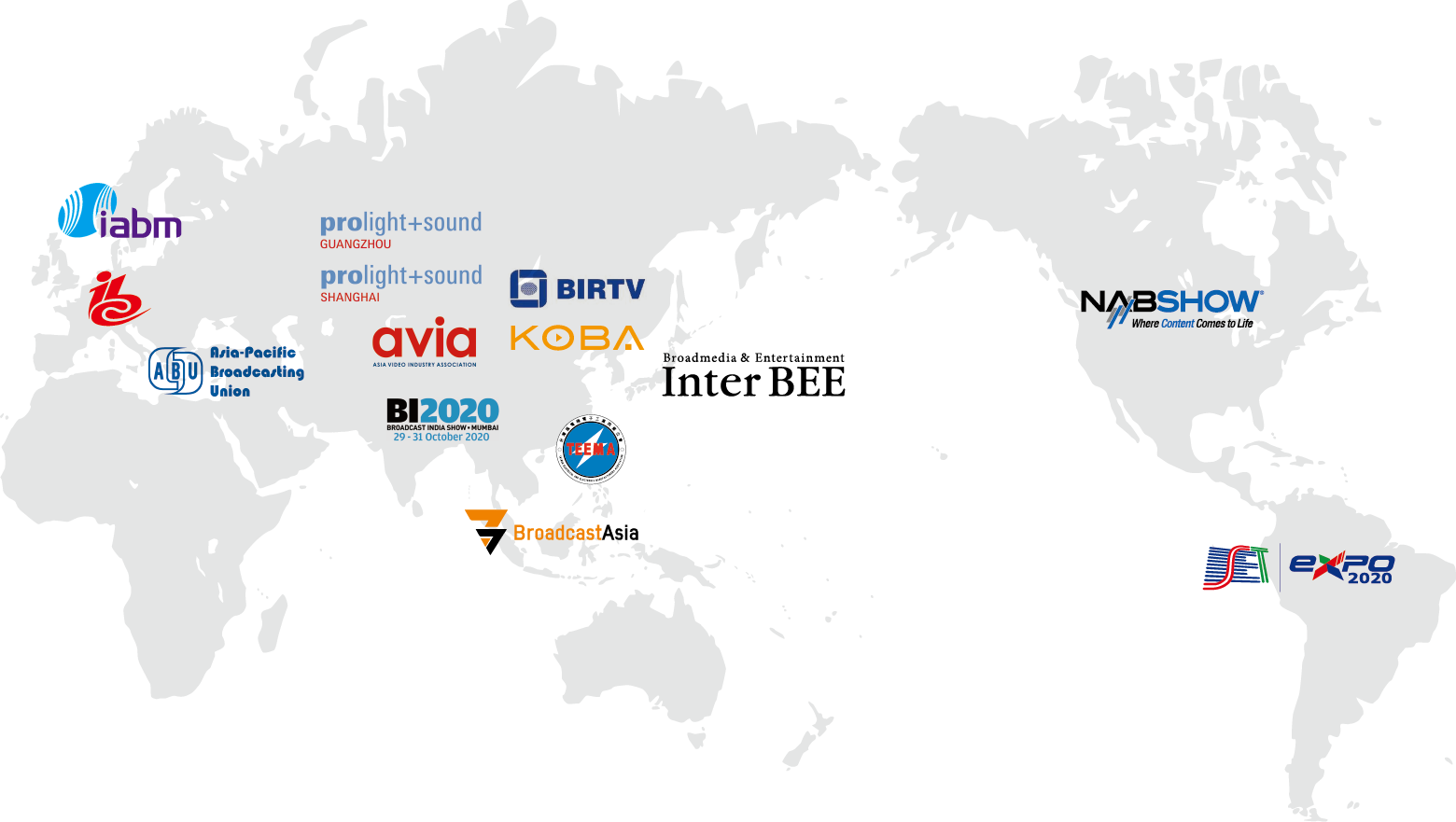 Backup Provided by Organizations, Groups and Trade Journals That Lead the Media Industry
In addition to grand keynote speeches and commemorative ceremonies held with the cooperation of supporting organizations, various activities in the industry take place at Inter BEE, such as cooperative projects between media industry-related groups and media partners.
Inter BEE 2020 Guide Download