Inter BEE brings together innovations in the broadcasting, video, audio, lighting and media businesses.
Inter BEE is used as an opportunity for business trading and information exchange by bringing the latest innovations together under one roof as Japan's premier professional exhibition of audio, video and communications backed by history and results.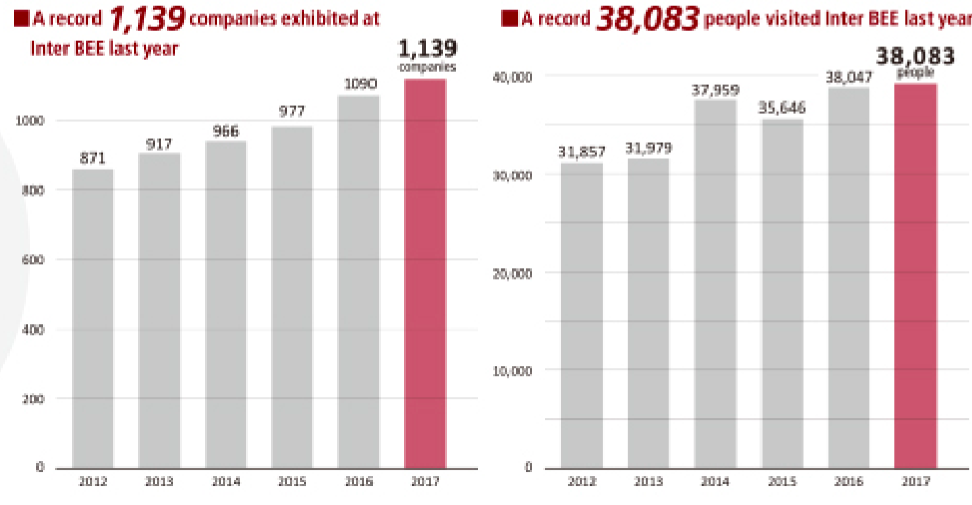 The latest trends in the media business attract attention at Inter BEE.
A record 38,083 people visited Inter BEE last time. There was also a rapid increase in the number of conferences and speakers from Japan and overseas.
Inter BEE is attracting increasing attention every year as an event that is driving the media business of the future.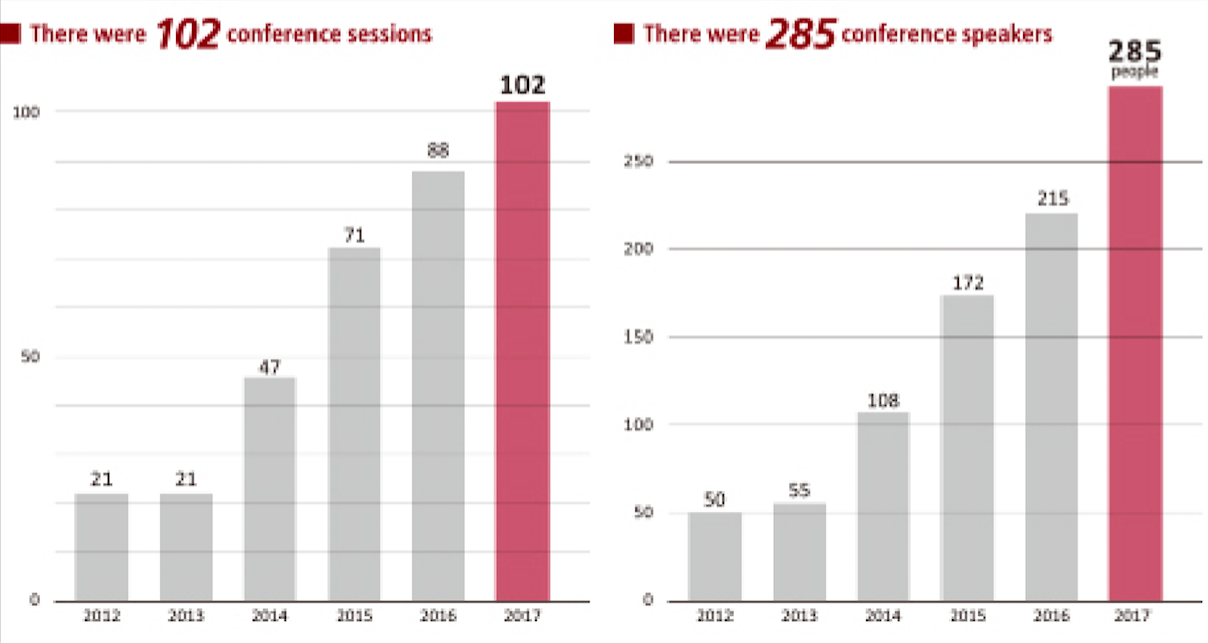 The content business will expand in 2018.
Inter BEE will evolve into a comprehensive media event covering everything: making, delivery and receiving.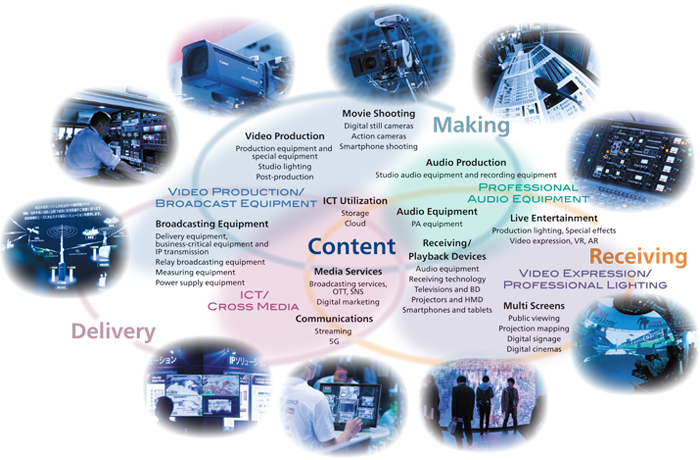 Creating a super smart society: Society5.0
Offering exciting new user experiences in media & entertainment.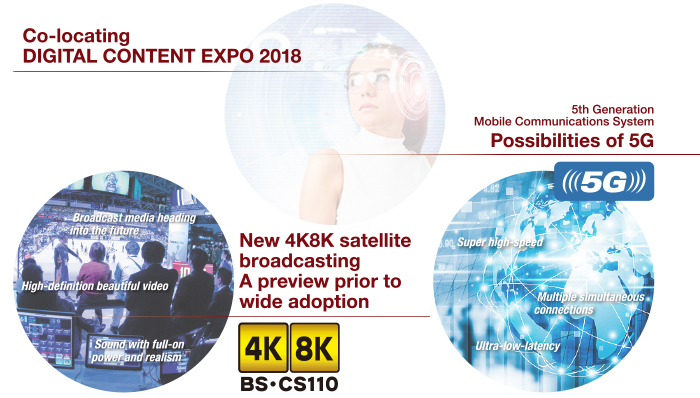 Backup Provided by Organizations, Groups and Trade Journals That Lead the Media Industry
In addition to grand keynote speeches and commemorative ceremonies held with the cooperation of supporting organizations, various activities in the industry take place at Inter BEE, such as cooperative projects between media industry-related groups and media partners.
・Supported by
Global Partner
Inter BEE makes proactive efforts to attract visitors from overseas and to disseminate information around the world under cooperation with our global partners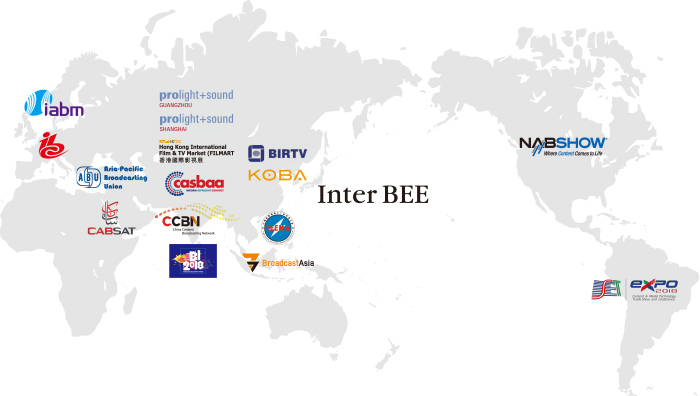 Playing an Important Role in the Global Business Scheme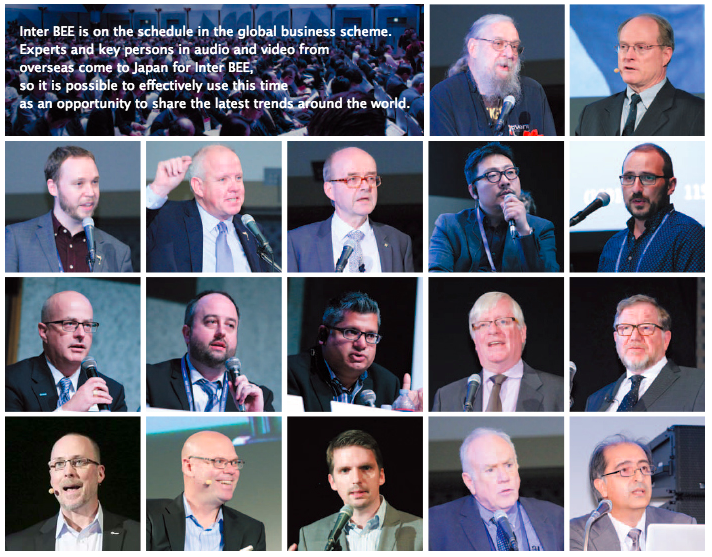 Inter BEE 2018 Guide Download