Japan Communication Equipment: Transmitter for Miniature Power Relay Station (Mini Station)
2008.11.20 UP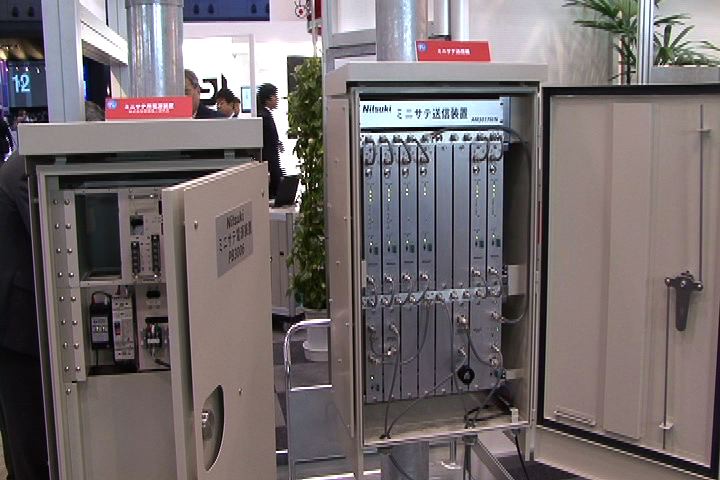 Japan Communication Equipment exhibited a mini station transmitter for miniature power relay stations for digital terrestrial broadcasting.
It supports both MCPA and SCPA applications and supports up to 8 media channels.
When necessary, a compensation function can be built in.
The end terminal for digital terrestrial broadcasting where the relay equipment is set up is located in a place that is very difficult for radio waves. This mini station transmitter has a very small transmission power and is deployed in a cluster of about a thousand households, which is closest to a parent station and secondary and tertiary stations, where the relay equipment is set up.
Some slight design changes are made to build in a compensation function, but developments should be completed sometime this fiscal year. We start taking orders in January 2009. Sales begin in April 2009.