[Inter BEE 2017] Presenting Inter BEE 2017! A venture into the world of modern broadcasting and visual content, highlighting everything from 4K/8K to VR, AR, and even AI!!
2017.11.15 UP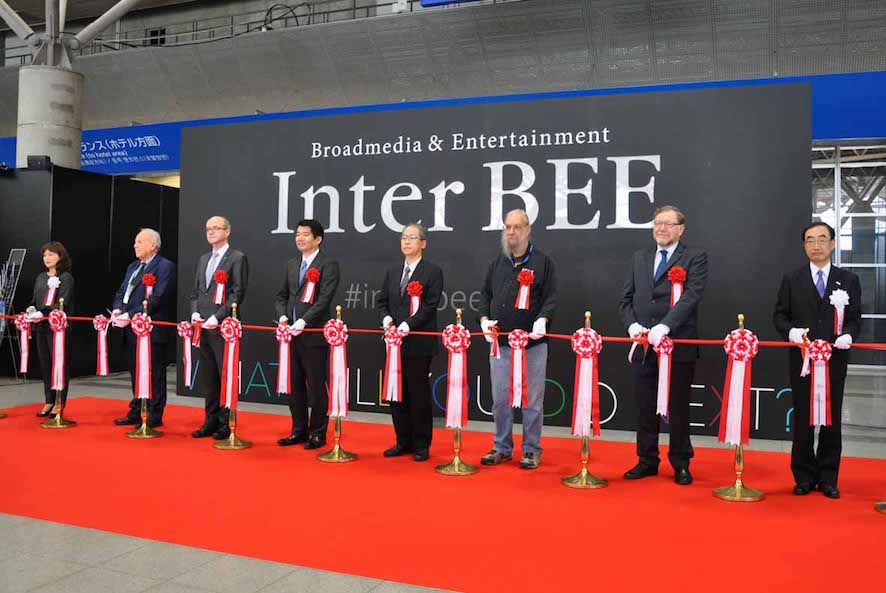 Inter BEE 2017 - a professional exhibition of visual, broadcasting, and communications - began at 10 A.M. on November 15th. The opening ceremony featured influential guests from the Ministry of Internal Affairs and Communications; the Ministry of Economy, Trade and Industry; Triveni Digital, Inc., from the United States; Braunschweig University of Technology from Germany; the International Association for Broadcast & Media Technology Suppliers (IABM); and the Brazilian Society of Television Engineering (SET). After the guest's salutations, an opening speech was made by Mrs. Megumi Tsuneyama, the 2017 International Broadcasting Equipment Exhibition Executive Committee Chairwoman, and the start of Inter BEE 2017 was heralded in with a ceremonial ribbon-cutting by the guests.
 Attendance at Inter BEE 2017 has reached record highs at Makuhari Messe, filling Exhibition Halls 1 through 8, the International Conference Hall, and the Event Hall for three full days from today through November 17th (Friday).
 Guests are able to experience a wide scope of the world of broadcasting and video production, from production equipment and services related to the 4K/8K broadcasting that will begin next year, the newest VR and AR content, and even the latest state of content creation by AI technology.