NAB Show 2017: Several companies make announcements including new products at press conferences
2017.4.26 UP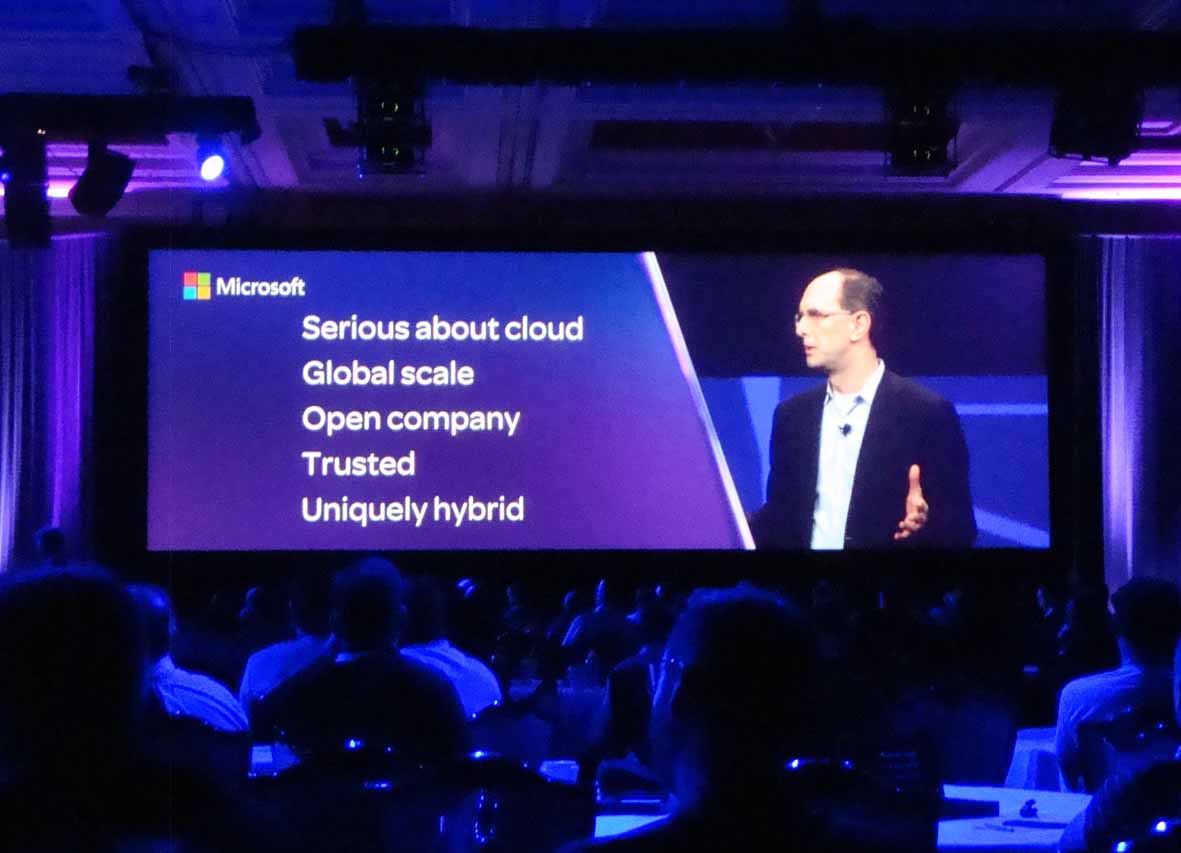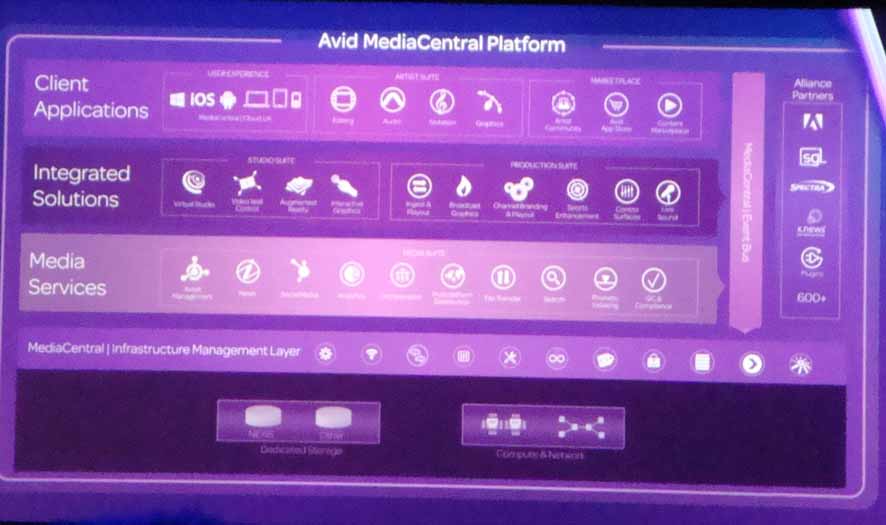 Avid MediaCentral explanation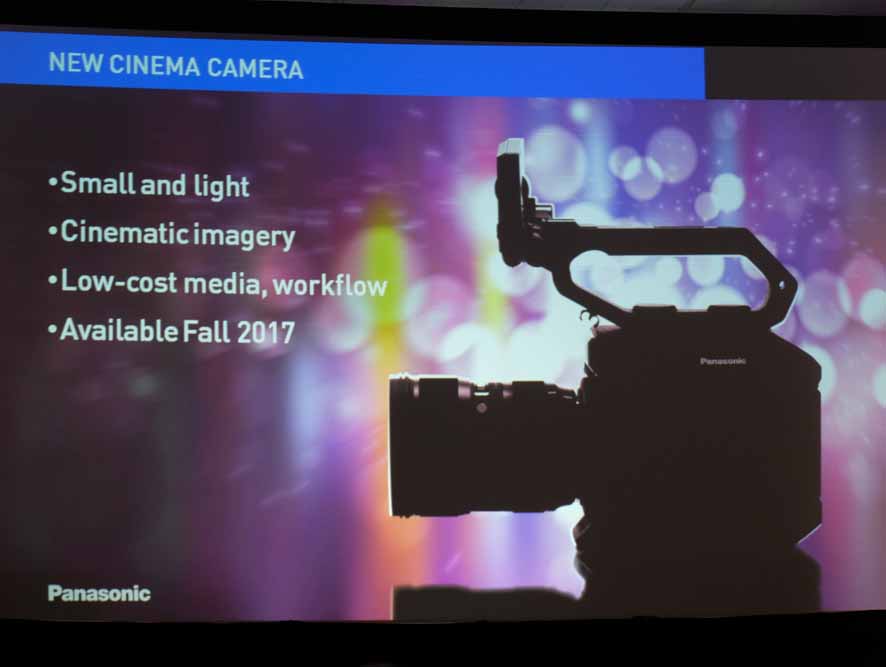 New camera scheduled for a June release. Only a silhouette image was shown.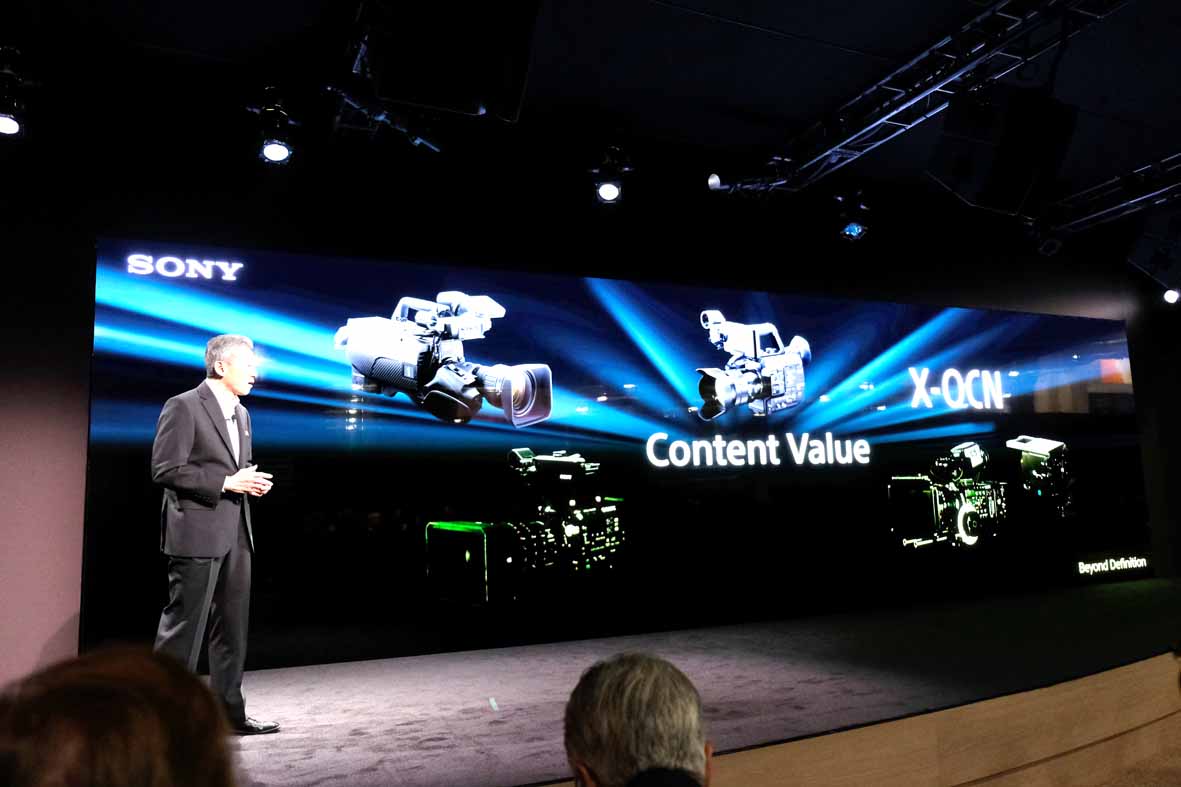 X-OCN, the new recording format developed by Sony
Ahead of NAB Show 2017, which began on April 24th, Avid, Panasonic, and Sony held press conferences on the 22nd and 23rd, with the topics including new products. The companies' presentations anticipated new trends, such as the optimization of production environments with the use of the cloud, and film production workflows that can handle HDR. (Above photo: Mr. Scott Guthrie, Executive Vice President of the Cloud and Enterprise Group at Microsoft, who appeared at Avid Connect 2017)

On April 22nd, ahead of NAB Show 2017, Avid Technology held Avid Connect 2017, the annual meeting of the Avid Customer Association (ACA).
At this event, Avid announced that, on the heels of Pro Tools First, the much-anticipated release of Media Composer First will happen in June.
The company also announced that it has entered into a strategic partnership with Microsoft. Using Microsoft's Azure as a cloud hosting platform, Avid will promote SaaS and PaaS development with its Avid MediaCentral Platform.

On April 23rd, at a press conference held at the NAB venue, Panasonic provided details on subjects including the fields of business that will be taken up by Connected Solutions Company, a recent spin-off business founded as the new B2B solutions system for the entire Panasonic group. The company also presented the efforts undertaken thus far by its newly-established Media Entertainment Division, which leverages the company's core audio-visual products and advanced technology to provide fresh, exciting experiences in the entertainment field, at places like theme parks and stadiums.
At this press conference, Panasonic also introduced new products that would be displayed at NAB Show, including the AU-XPD3 P2 memory card drive, as well as 360-degree 4K cameras capable of real-time video switching. In addition, the company also presented a small, lightweight digital cinema camera that was not shown at NAB, but is scheduled for release this fall at a low price point.

As for Sony, this was the first NAB Show for Sony Imaging Products & Solutions Inc., a new subsidiary that deals in enterprise video equipment.
At its press conference, Sony presented new products oriented toward next-generation broadcasting, with capabilities including 4K, high dynamic range (HDR), and IP live data transmission, all in keeping with the company's Beyond Definition slogan.
In the area of live broadcasting, on top of its 4K HDR video production solutions, Sony is offering new solutions for HDR video production in HD quality. Additionally, at NAB, Sony gave the first official showings of its Instant HDR Workflow, which reduces the time necessary for HDR production, as well as its proprietary, high-end X-OCN recording format. The company also presented ideas for using its PMW-F55 camera, and unveiled the AXS-AR1, an AXS memory card reader, as well as the DVF-EL200, an OLED electronic viewfinder.
Furthermore, with regard to solutions that make use of the cloud, Sony put forth its media conversion services, and presented XDCAM Air, a cloud service that links with news production camcorders.