Sony : "Evolution to HD For All Begins with Sony." New HD Production Equipment/InterBEE2009
2008.11.21 UP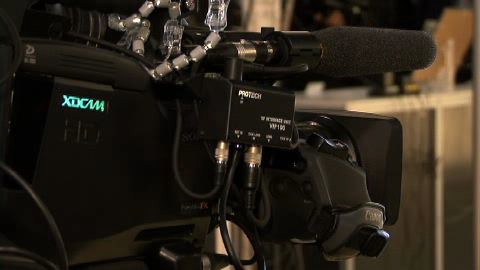 The Sony booth is based on a theme of "Evolution to HD For All Begins with Sony," based on which we are introducing many new products and new solutions as measures to support increasingly diversifying customer needs.
A layout of 22 cameras is centered on this camera studio and includes the F34, XDCAM HD, HDCAM, system cameras, and the HDCAM EX.
Each corner is divided into seven zones where new products and new solutions are being introduced.
At the center is the Camera Corner and on the left side is the News Solution Corner.
All of the monitors in the Sony booth are LCD monitors. Monitors for professional use will likely transition to LCD monitors, so we want everyone to check out the excellent picture quality that these monitors provide.