Q-TEC, Inc.: "QT-100 Series of Hi-Definition Reference Software for Professional Use"/InterBEE2008
2008.11.20 UP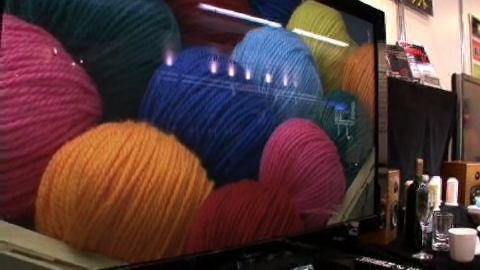 The QT-100 Series high-quality HD software package can be used widely to research and develop, examine, and adjust video footage from broadcast monitors.
The 1080 interlaced format is used to create the HD video mode, and about 40 types of subjective assessments are included.
Various video footages for assessment are included in the package, and it can be used to evaluate gradation, ringing, viewing angle, color, and resolution.
The package is used with professional video tape such as HD and SR or with Blu-ray Discs or sequentially numbered 10-bit 444 DPX files as you see here.
This package is configured with RGB 444, the newest camera, and editing equipment, and we are confident that it can be used for even the most advanced R&D.
The QT-1000 Series has already been licensed to show work related film, so it can be used without any concerns during exhibitions such as InterBEE and CEATEC.