Heiwa Seiki Kogyo Co., Ltd.: EX1/EX3 Compatible "ZC-9EX" Zoom Remote Control/InterBEE2008
2008.11.20 UP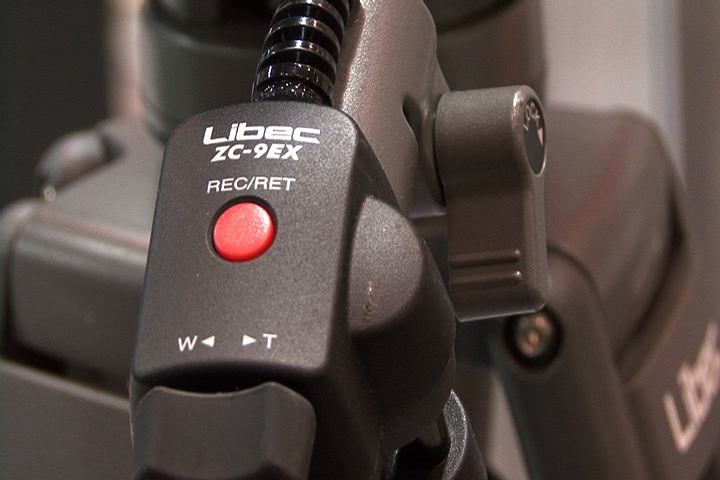 The ZC-9EX is a custom zoom remote control for the Sony EX1 and EX3.
The EX3 has a uniquely shaped lens, and this is a zoom control specifically for the EX1 and EX3.
With the EX3, if you're using standard lenses from Canon or Fujinon, all you have to do is remove this and the EX adapter, and then directly attach the Cannon or Fujinon lens.
The price including tax is 33,600 yen, more affordable than products from competitors.