NEWS: Interview with Senior Executive Director of the Digital Content Association of Japan, Kensuke Ichihara, on the DC Expo at Inter BEE 2018; "Content technology is the lifeblood of the content industry."
2018.5.2 UP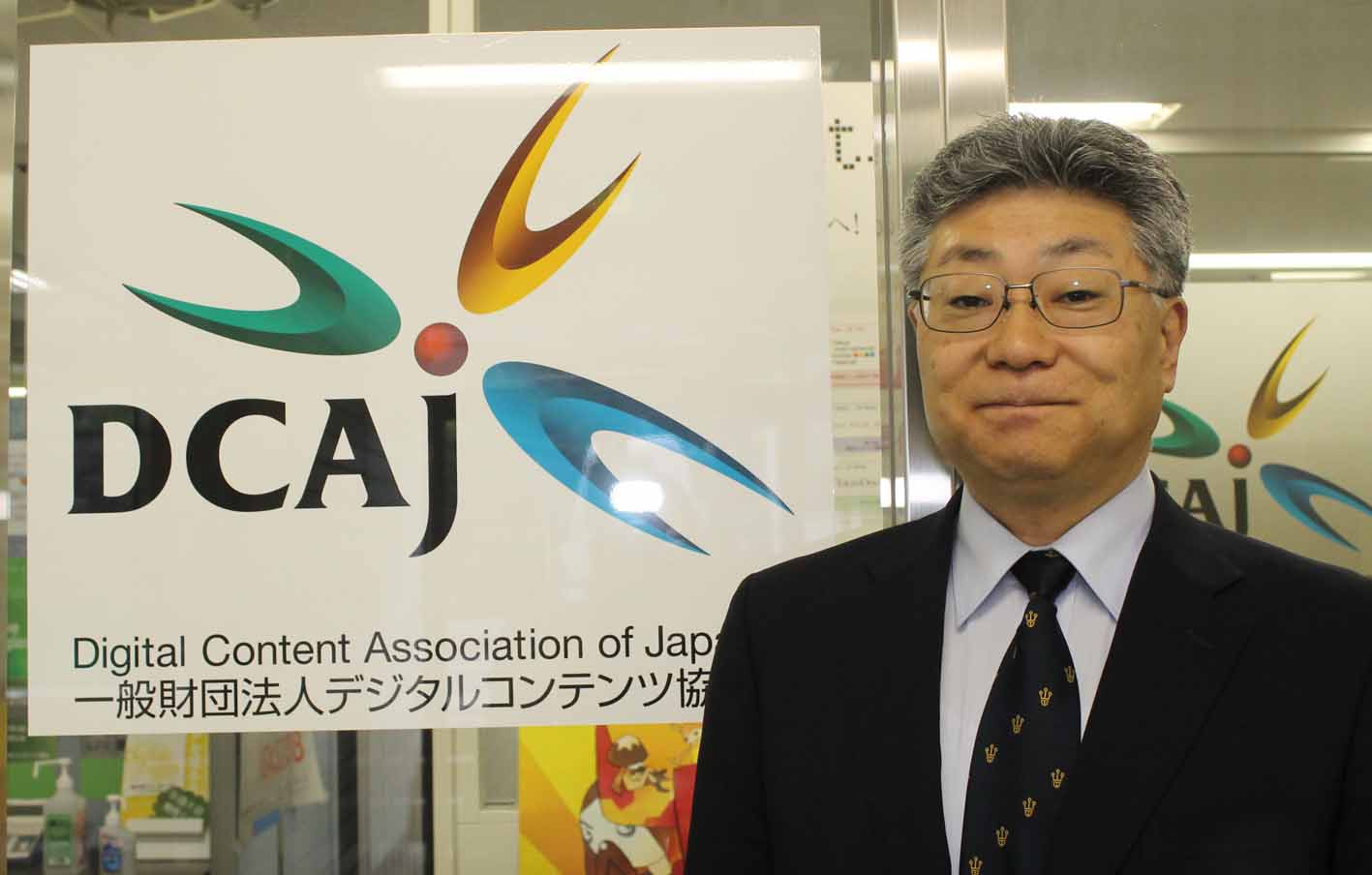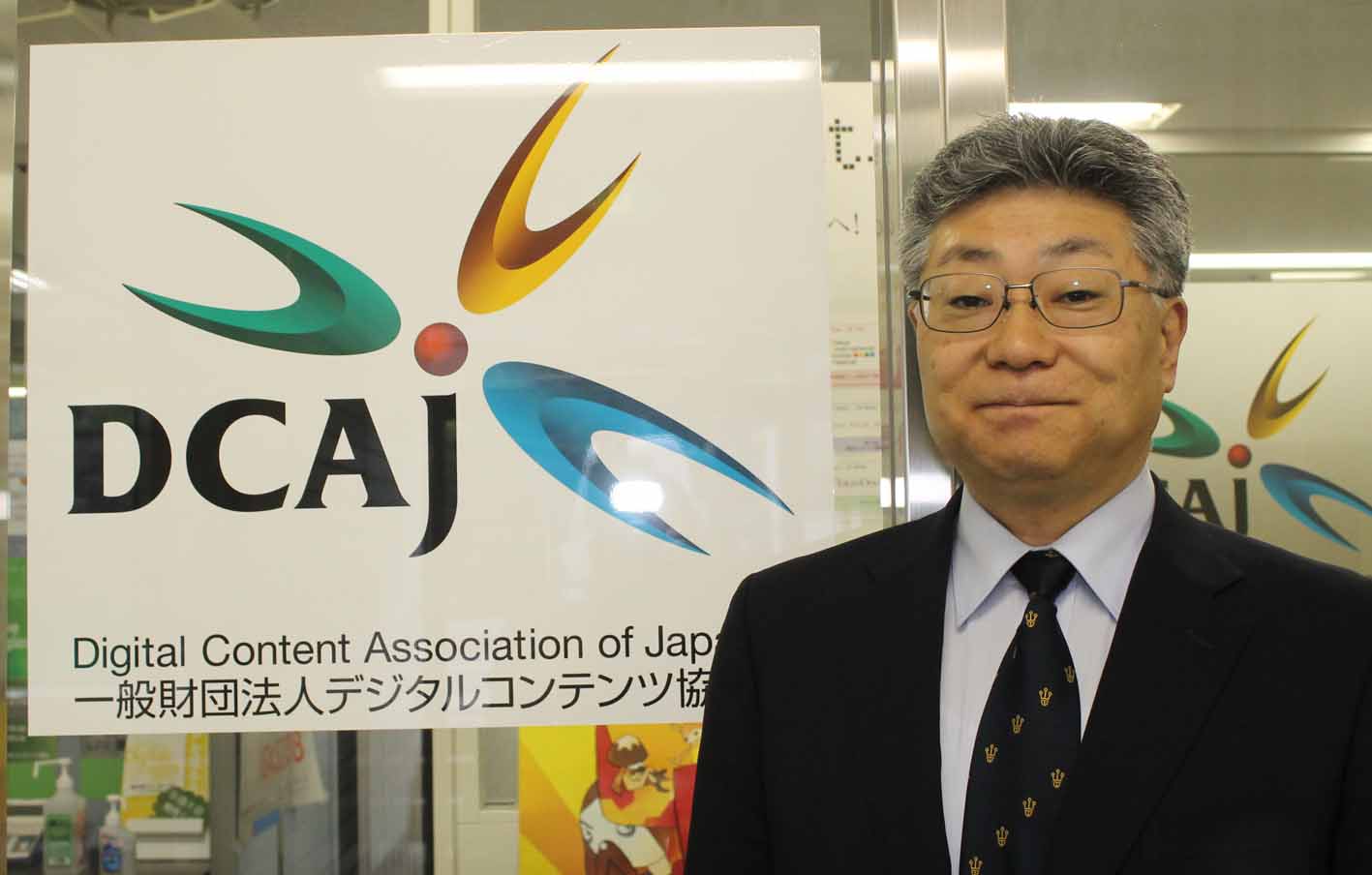 Kensuke Ichihara, Senior Executive Director of the Digital Content Association of Japan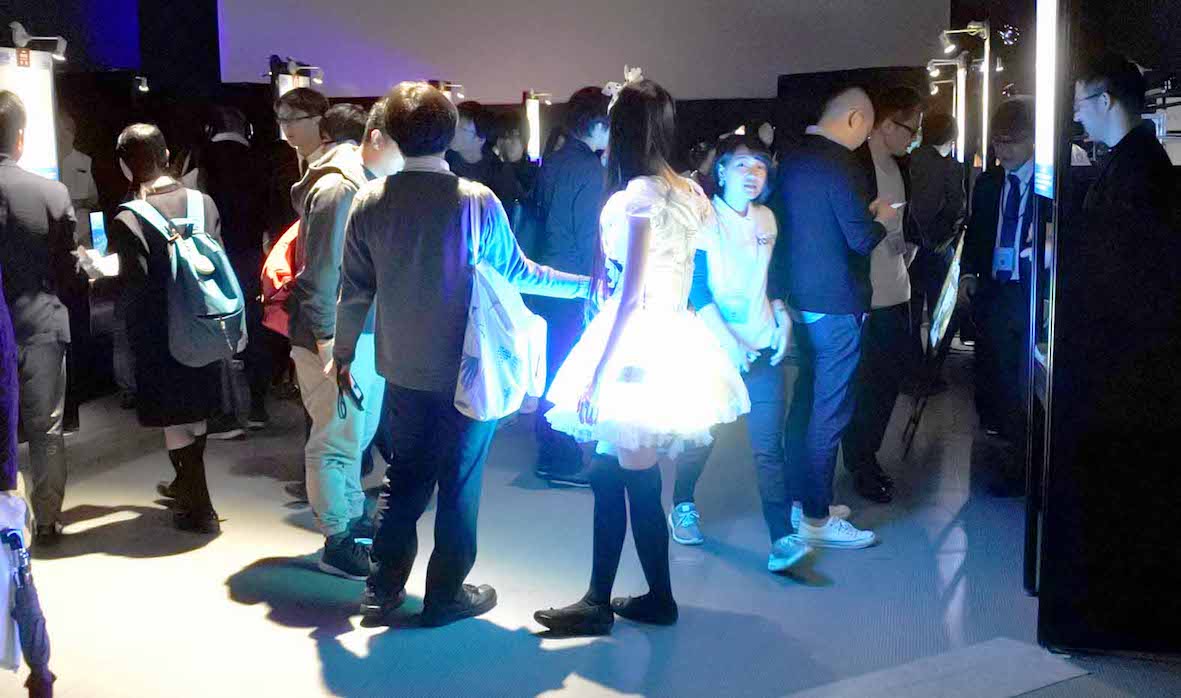 A look at last year's DC Expo, showing a wide variety of advanced content technology.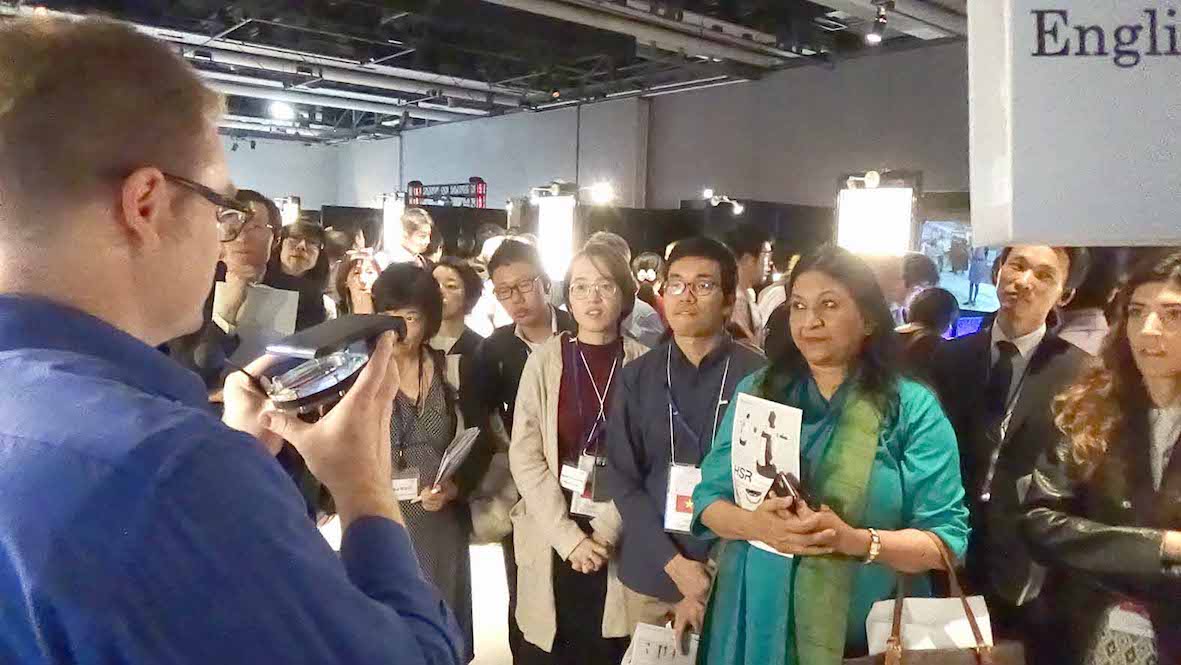 A richly international atmosphere, with a proactive effort to invite overseas visitors.
Inter BEE 2018, held on the three days from November 14-16 at Chiba's Makuhari Messe, will play host to The Digital Content Association of Japan's DC Expo. The event has now been introducing the latest art and content technology for ten years. We talked to the DCAJ's Senior Executive Director, Kensuke Ichihara, regarding the event's move to its new location of Inter BEE.

• "Advanced content technology drives growth of the content industry."

––This is the first year that the DC Expo will be held inside the Inter BEE venue. What were the intentions of that decision?

"For the previous ten years, our event, built around exhibits of and seminars regarding Japan's most advanced content technology, has been held at the National Museum of Emerging Science and Innovation in Odaiba. The prime mover behind the growth of the Japanese content industry, that which makes new modes of expression possible, is advanced content technology. DC Expo has always showcased demonstrations and prototype exhibitions of the most trailblazing technology being researched and developed at research institutions and in-company ventures. Our displays focus on seemingly high-potential technologies that will give birth to new businesses and modes of expression, including creations in the pre-commercial phase, for which the eventual business applications yet remain unclear. Currently, DC Expo is involved in showcasing a variety of technologies for which the practical applications continue to advance, such as VR, AR, and projection mapping, before they become worldwide sensations.

"Being able to introduce advanced technologies to creators and development partners represents a commercial opportunity for the businesses that deal in them. Along with driving competition in the Japanese content industry, new content businesses offer a chance for for development partner businesses to greatly widen their market.

"Building on DC Expo's ten years of experience and success, from this year, we sought to focus more on matching of businesses focused on practical technologies, and thus aimed to hold the expo in a location focused on B2B. When we consulted with JESA about holding a joint event at Inter BEE's venue, with which our content shares an affinity, they readily agreed."

• "A place where views can be exchanged with content creators and manufacturers."
––What are you anticipating as a result of holding DC Expo in the Inter BEE venue?
"I hope that, by exhibiting a wide variety of content technology to the large number of video content creators, broadcast and video specialists, and developers, we can spark a new reaction.

"I would like to be responsible for stimulating the thinking of those who work daily on the sites of film, drama and interactive content production, enabling more research to be turned into practical products, and the birth of joint projects between manufacturers' development partners and exhibitors.

"Furthermore, as an executive at the DCAJ, in addition to offering a space for these kind of exhibits, I am involved in the entire landscape, from upstream to downstream, monitoring the discovery of new partners, following up on business matching, and so on. The creation of new businesses using advanced content technology is not just about promoting the content industry; the ripple effect of the expansion of the content market can also be expected to have a positive influence on related industries such as IT."

• "Expanding new content businesses by making full use of IT."
––What is your perspective on the current Japanese content business landscape?

"Japan has been producing highly individual content since immediately after the war. From the raw talent on display in fanzines, to entries to novel and manga contests and the request postcards sent to late night radio shows, Japan has demonstrated unmatched creativity, and produced a huge number of creators and businesspeople. In the internet era, self-published works such as blog novels and video uploads have at times been of a high enough standard to be turned into major productions. On the other hand, if you consider "content" to be transforming creativity into a material form, couldn't you say that the works that craftsmen's hands have refined over generations, using tools like the ink brush, chisel, and tea utensils, are just another form of content? You can see that in our current visual modes of expression and various forms of content creation, too. Japan, which you could call a content-creating culture, possesses a high level of content creating proficiency, the fruits of which I feel become more and more abundant by the day.

"It seems that opportunities abound for content produced in the period from after the war until now, borne of various societal changes from economic growth to the aging of the population, to become successful in other countries, in southeast Asia and elsewhere, that are going through their own economic growth and population aging. Just as Japan continues to birth invigorating new content businesses, and lead the way to the future of content, so I hope for the DC Expo to continue to effectively show off the latest advanced technology."