Doremi Labs: Universal cross converter GHX-10/InterBEE2009
2008.11.24 UP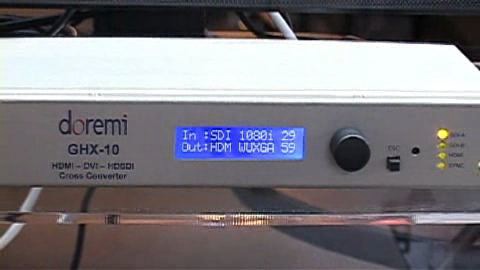 Doremi Labs exhibited a new converter called GHX-10. This can transcode SDI and HDMI signals bi-directionally. Its I/O terminal for AES BNC can embed audio.
While most of the previous products required expensive monitors, this converter allows the user to check production on a TV monitor, by transcoding data into HDMI.
Dual-link SDI inputs also support advanced applications, including post film production.
Doremi is planning to market this new product to post-production studios, film makers, and broadcasting stations, as it can be used in various ways.
As this is very new for this type of product, we expect to ship many units.