Inter BEE 2010: Introducing Open Solution: Integrating Avid Technology Audio and Video Products.
2010.11.18 UP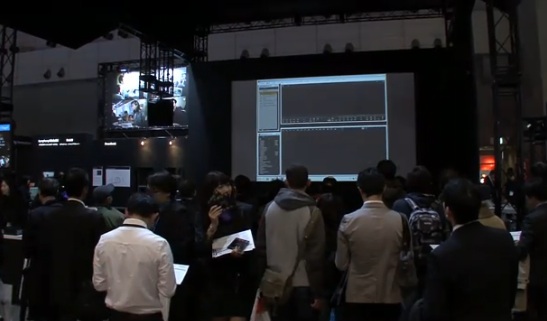 With a theme of "Openness and Avid Anywhere", Avid Technology (booth #5214) has developed open solutions that integrate their evolved audio and video products, in addition to a number of third party products.

On the main stage there was a detailed demonstration of Media Composer and the latest version of Pro Tools HD. The demo marked the first time that a real-time, non-linear NoLiO subtitling system had been used for non-linear editing as part of the subtitling process. Media Composer was shown working together with Pro Tools HD tracks through the Video Satellite Option and the workflow introduction was rounded off with the unveiling of the scalable, high-end performance ISIS 5000 shared storage unit available at a hitherto unseen price band.

In the rest of the booth, visitors could see the additions to the new Avid product line-up including System 5 (formerly Euphonix), the latest version of Pro Tools HD, the live sound console VENUE which is highly compatible with Pro Tools, the latest version of Symphony and Media Composer as well as 3D workflows using DS, to name but a few.

Moreover, the specially-constructed broadcast suite inside the booth was used to demo broadcast solutions, centered on Interplay Media Asset Manager and Interplay Production, as well as the top of the range ISIS 7000 shared server, AirSpeed Multi Stream and NewsCutter.