Panasonic: LCD video monitor BT-LH2550/InterBEE2008
2008.11.22 UP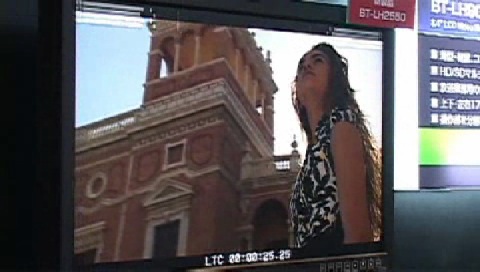 BT-LH2550 LCD video monitor is our first full HD model.
Unlike the previous monitor, this has a wider color gamut than a CRT to offer much loyal color reproduction.
It is a compact 25-inch monitor.
The BT-LH2550 has a resolution comparable to that of the master monitor, so the user can set it up in a very small space to check images.
This monitor enables broadcasting stations and CG production studios to check color reproduction in a wider color gamut.