[NAB Show 2017] "Cognitive Cyber Defense" - Comprehensive Cybersecurity Using Natural Language Understanding by AI
2017.4.28 UP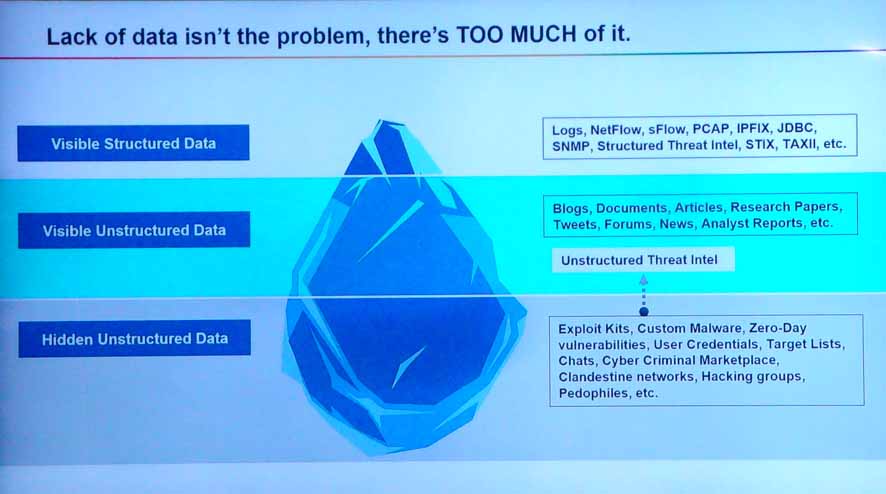 A variety of Cybersecurity measures were introduced at this year's NAB Show Cybersecurity Pavillion. A session was held to discuss one of these defense techniques known as "Cognitive Cyber Defense." The lecturer for the event was Murali Rao, global head of cybersecurity and risk consulting for Wipro Technologies, and the lecture was titled "Cognitive Cyber Defense: Machine Learning & Applied AI to Uncover Unknown Threats." Cognitive Cyber Defense is an AI system which, through natural language understanding and other functions, seeks to defend against external attacks.
In the United States, the number of attacks against websites for government agencies, as well as financial, health, and infrastructure agencies, nuclear facilities, and a variety of multimedia websites has doubled since 2009.
Attacks against the content industry are also on the rise, and this calls for a proper plan for dealing with external attacks.
Cognitive Cyber Defense is one such plan. The system looks at not only the activities of various programs on the internet but also at the emails of related parties and all accessible conversations between them. This information is then analyzed by an AI which can predict whether or not a real threat is present. The system can deal with more than just direct keywords and, through its understanding of natural conversation, is able to look at situational variables to make an almost human-level of threat prediction running constantly for 24 hours a day. This new system was created in response to the fact that, in the past, surveillance by computer program was unable to make sufficient judgments based on conversations and email interactions between humans and thus was unable to provide a satisfactory level of threat prediction.
The workflow of content creation has become increasingly complex and, with a wide variety of access from a number of individuals, it seems as if comprehensive threat prediction and real-time preventive measures are quickly becoming a necessity for the content industry.