[Inter BEE 2009 Highlight Pickup!] NGC present the HD version TriCaster and new 3PLAY real-time slow motion player.
2009.11.12 UP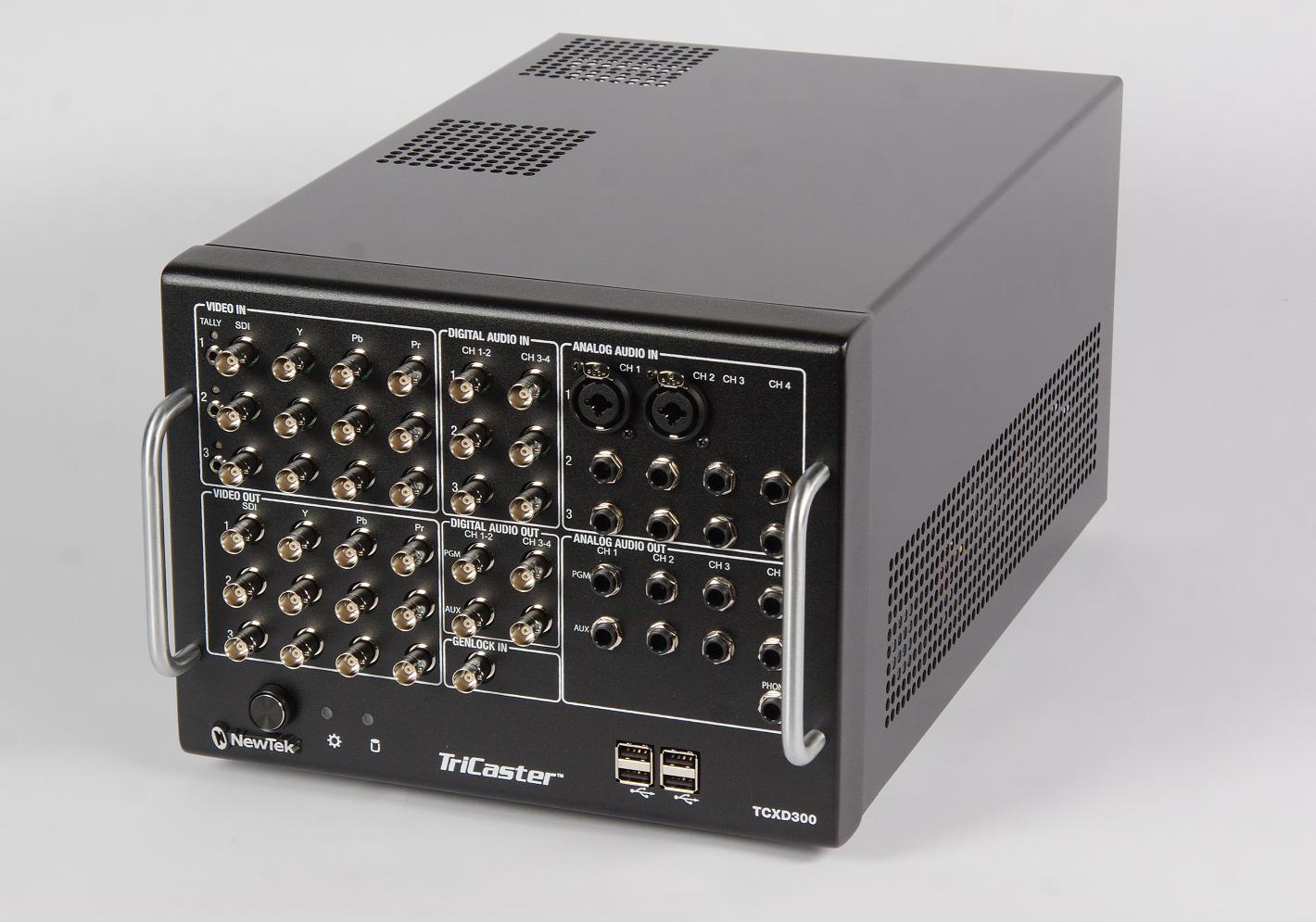 First viewing of the TriCaster HD version demonstrated in Japan by NewTek's well-known Kiki

NGC is to split their exhibit into two sections, one introducing non-linear equipment such as Autodesk with the other showcasing the new TriCaster system.
This will be the first time the new TriCaster XD 300 HD version will go on show — a compact unit complete with recording, editing, switching and distribution functions.

TriCaster is an all-in-one product with capabilities all the way from recording and editing through to switching and distribution, whose high-functionality is enhanced by the easy-to-use button configuration smoothing the work process, and so can even be found in primary school broadcasting applications.
With acclaimed appearances at NAB and InterBEE in the past, coming back to Japan after a 3 year absence will be NewTek's in-house demonstrator "Kiki", who will be introducing TriCaster's existing features and conditions of the equipment. The company also plans to demonstrate actual applications of the device based on unique Japanese implementation examples.

The compact design of TriCaster makes it suitable for a range of applications including live broadcasting from relay van and suggests a number of possibilities for the HD version in cable TV and CS stations and broadcast station sub-system set ups. The device supports Japanese language display, and the interface is planned to be localized in the near future. The price remains open but its suggested retail price will be 2,480,000 yen.

A new product named 3PLAY performs real-time slow-motion replay of 3-camera video recordings

Other exhibits at NewTek included a new product called "3PLAY". This technology allows for simultaneous recording from 3 separate camera inputs for up to 30 hours with real-time slow-motion replay functionality and enables sports program distribution in conjunction with TriCaster. The device is expected to retail for 3,280,000 yen.

Mr. Hiroshi Yoshimizu From the company's digital advanced technology section described the circumstances surrounding the development of 3PLAY - "3PLAY was developed to meet strong demand from sports broadcasters already using TriCaster for a slow-motion replay device."

Mr. Yoshimizu explained that in order to ensure stable performance the product has been purposely developed as a separate device to the TriCaster. The variable slow motion capabilities can be controlled with a lever during replay to adjust speed.