[Inter BEE 2009: Highlight Pickup!] Toyo Corporation exhibits the Loudness Family surround monitor from German company RTW, which is equipped with a loudness meter compliant with international standa
2009.11.6 UP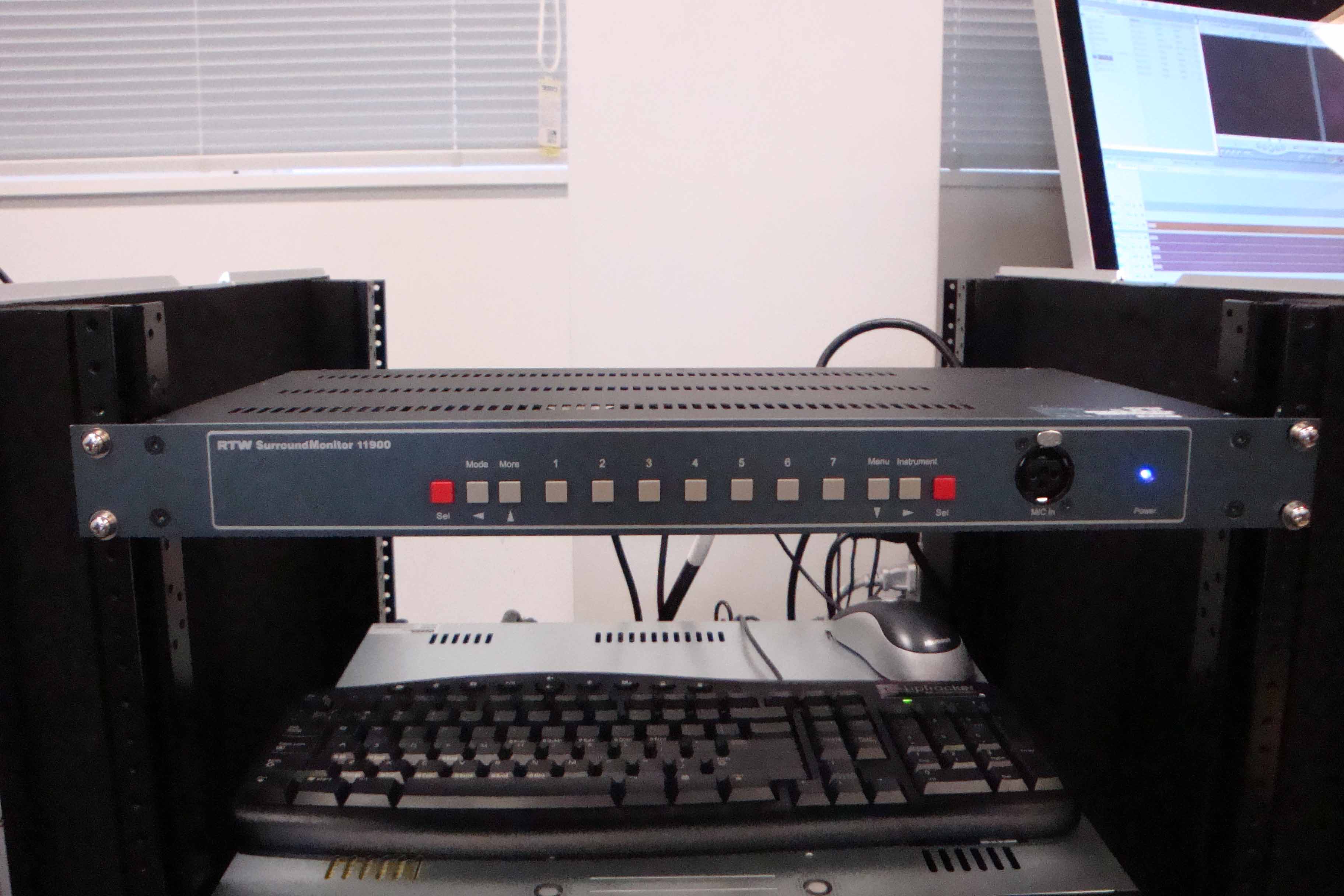 Toyo Corporation is exhibiting the Loudness Family surround monitor from German audio monitor manufacturer RTW and a lip-sync analyzer from US company Pixel Instruments. Toyo is also exhibiting the APx585 and P1DD audio analyzers from Audio Precision, and the TEF25 USB preamplifier for acoustical analysis from Gold Line.
RTW's Loudness Family is a digital audio vector scope that measures the loudness of surround-sound. A feature of the new 10500X-PLUS model is its incorporation of a loudness meter that is compliant with ITU-R BS.1771 standards.
Mr. Takumi Minamisawa from the Multi-media Measurement Department explained ITU-R BS.1771. "The move to digital broadcasting and increase in picture resolution brought forward the renewed issue to differences or spikes in volumes between programming and advertising, and a quick response to this is required. Sessions were held at the AES as well, and this has become a major issue also in the United States. In 2004, ITU-R (Radiocommunication sector for ITU) started on designing standardized specifications, and at last in July 2009, the sector announced BS.1771. 10500X-PLUS is one product that supports the BS.1771 standards".
"Loudness meters do not check electronic signals, but instead measure loudness. This focuses on how loudness is perceived by people. Up until now, many manufacturers had released a range of products, but no standards had emerged. However now, with the move to digital broadcasting, loudness meters are drawing more attention and so did the standardization".
Products have already been on sale since July last year, and these are using BS.1771 specifications. A reason for this is that RTW's design chief participates as a member of the ITU, which enabled a rapid response. BS.1771 actually includes proposals from RTW, and the device also incorporates meters not in this specification.
RTW's booth at Inter BEE will feature a demonstration in which Blu-ray test disks and demonstration disks will be played as the subject matter, with adjustments being carried out while listening to 5.1 speakers, and monitoring this on the screen.
U.S. company Pixel Instruments' LipTracker lip-sync analyzer measures errors in synchronization between audio and lip movements in video.
Hitherto, this was measured by inserting a measuring signal (flash or buzzer); however this product uses Pixel Instruments' original technology by using an algorithm to measure this error directly from the source material. This also supports panning video.
Main applications are detecting errors generated in post-production, and in pre-production recording and dubbing. It can also handle errors stemming from data compression.
Mr. Atsushi Horita from the Multi-media Measurement Department explained as follows:
"The video production process has moved over to digital, and there are increasing instances of problems with syncing between video and audio. For a long period of time, no measuring devices existed, meaning that we had to work by intuition, but there are many situations in which these errors can be generated. When we consider areas in which confusion occurs easily in the production process, including deciding which audio and video to combine, an accuracy check using measuring equipment is essential".
The product has been made available since June this year. It is made in the United States, but because the device picks up vowels in which the mouth is opened more widely, it can extract data regardless of the language. At present, this only supports standard definition, but development is underway towards also supporting HD-SDI, and it is hoped that this will hit the market within 2010.
"This method has not yet become common, but it is a tool necessary to improve the efficiency of production processing. Please observe its accuracy in the exhibit".
Because LipTracker uses software to analyze SDI data, we can expect to see further increase in processing speed. The demonstration at the exhibit imports reference video material, and checks it in Final Cut.
Audio Precision's APx585 and P1DD audio analyzers are multi-channel analyzers that incorporate HDMI input and output. Audio Precision is an audio device development company with 25 years of proven results. In 2006, the company developed a multi-channel audio analyzer with 8 analog inputs and outputs, with surround-sound support, and this year, it now supports HDMI input and output. This device is used for measuring audio signals in device development manufacturers' R&D and design phases. Until now, there were devices that measure the electrical properties of the HDMI signal, and/or inspect connection information protocols; however these did not have functionality for analyzing HDMI signal audio data. In order to meet the demands of such engineers, the multi-channel analyzer has now been released as a product.