[Inter BEE 2009 Highlight Pickup!] Itochu Cable Systems ― Best-of-Breed File-based Production and Transmission
2009.11.12 UP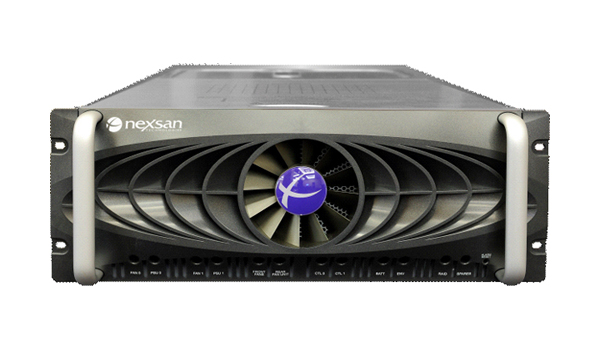 Introducing solutions for file-based broadcasting workflows

At Inter BEE 2009 held on November 18th, Itochu Cables Systems will present solution systems in 2 categories based on their 'Integrated production/transmission systems and integrated data collection/distribution platform' themes. Itochu offers flexible system solutions for file-based broadcasting workflows to meet the needs of the ever-changing broadcast environment.

With 20 years experience in the cable television business cultivating image transfer device technologies developed with American cable TV know-how, and as a one-stop service and solution provider, Itochu aims for No. 1 customer satisfaction in Japan through merging quality technology and products.

Automatic content search system demonstration in a workflow environment

The Itochu booth will feature actual performances of their workflow proposals from ingestion to production, editing and transmission in a data broadcasting context centered around the space-saving Nexsan high-capacity storage.

The data ingestion section enables networked capture and file format conversion from the base-band, content feed-in with Telestream appliances and file-based content transfer with non-linear editing.

Also included will be the Baton system from Interra Systems, a digital media contents/auto-search system, while storage management will feature the company's asset management system for automatic file management all the way through to transmission.

First exhibit for broadcast-grade Nexsan space-saving high-capacity next-generation storage

The whole system introduces the convenience of file-base workflow linking with Visual Processing Japan's content management system "thiiDa2", the file sharing capability achieved with SAN server's "metaSan" and it's proven compatibility with Nexsan.

Notably, this is the first time that Itochu is introducing the space-saving next-generation high-capacity green storage Nexsan to the broadcasting industry, and naturally the manufacturer is also looking forward to expanding markets for their products.

Having already earned excellent results in the HPC (high performance computing) market, Nexsan from Nexsan Technologies is a storage server that provides giant 84 terabyte capacity in a compact 4U size. Four models are offered in their line-up, from the entry-type 14TB 3U size to a 4U size capable of housing up to 42 SAS disks.

The unique AutoMAID technology employed on the Nexan allows for idling disk-drive control matched with system conditions to minimize negative effects on performance while maximizing energy saving benefits. Thus, the system automatically cuts power requirements by 20% in head-unloaded mode, and up to 60% in sleep mode when the disc has stopped rotating.

Nexsan also offers high-quality, stable and reliable performance through patented shock-absorbing anti-vibration technology and excellent air-flow design. As well as achieving the eco-friendly ideals put forth by the relatively new 'green storage' concept, Nexsan also provides savings through lower purchase and storage life-cycle costs.

The other category related to multimedia collection/distribution platform on exhibit will include the Nimbra series multi-service interface, WEB streaming VOD server system, as well as IP image transmission solutions built around event broadcast, business broadcast and closed IPTV systems and others.