[Inter BEE 2009: Highlight Pickup!] Fujinon to exhibit new 35mm PL mount zoom lens 'HK5.3X75'
2009.10.20 UP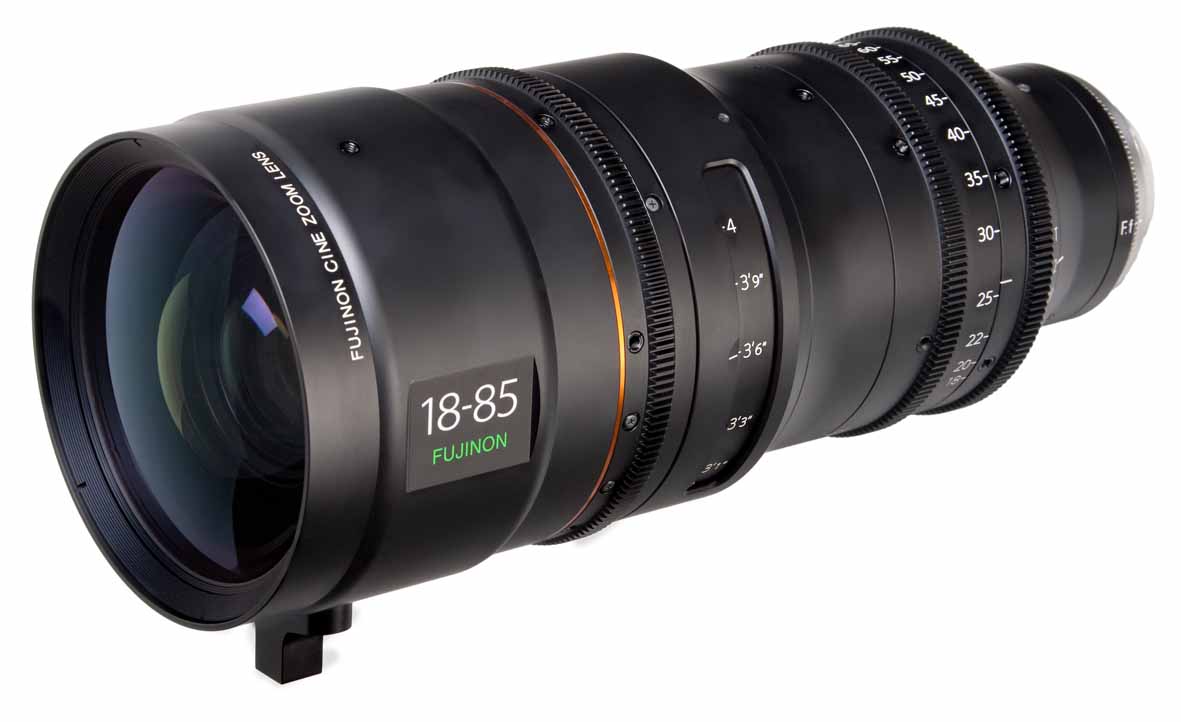 Fujinon exhibits 35mm PL mount zoom lens
As part of the Fuji Film Group involved in optical instrument and lens design, manufacture and sales, Fujinon (based in the city of Saitama, Saitama prefecture) will exhibit the new 35mm PL mount zoom lens and other products at InterBEE 2009, which will be held at Makuhari Messe, Chiba, from November 18th to 20th 2009. We spoke to Hiroyuki Kato, a Fujinon general affairs publicity supervisor and Kenji Suzuki from the company's imaging device marketing division.

Once again at the InterBEE exhibition, Fujinon will be presenting a full line-up of HDTV lenses and camera platforms, and this year's Fujinon exhibit will feature the new PL Mount Series 35mm PL mount zoom lens, the HK5.3X75.

Following from a great response at NAB show, the second-in-series keeps up the high-performance and high-resolution at InterBEE
"As a PL mount lens for movie cameras based on Fujinon's successful high-performance and high-resolution concepts, this new lens has been developed and commercialized since presenting its prototype at last year's InterBEE exhibition. Having received good acclaim and excellent feedback at the NAB exhibition held in Las Vegas in Spring this year for the HK4.7X18, the 1st lens in the series, the HK5.3X75 lens exhibited at this year's InterBEE is the 2nd lens developed for this line-up." explains Mr. Kato.

The PL Mount Series uses a 35mm PL mount compatible with both film and digital cameras ― the first HK4.X18 model having a focal length of 18-85mm while the second HK5.3X75 has a focal length of 75-400mm.

3rd and 4th models also planned between early next month and next spring
Detailed timing for announcements for the 3rd and 4th models in the series are as yet undecided, but the company says development aiming for next spring is already underway. Nevertheless, since every model in the series will have the same lens diameter, all options will be interchangeable and include compatibility with Fujinon's current line up of accessories.

Remarking on policy, Mr. Suzuki says "while maintaining high-performance and high-resolution, we also plan to meet market demands by developing products with a high degree of affordability."