Inter BEE 2011: Keisoku Giken Exhibits "UDR-N50" 4K Uncompressed Video Disk Recorder
2011.11.18 UP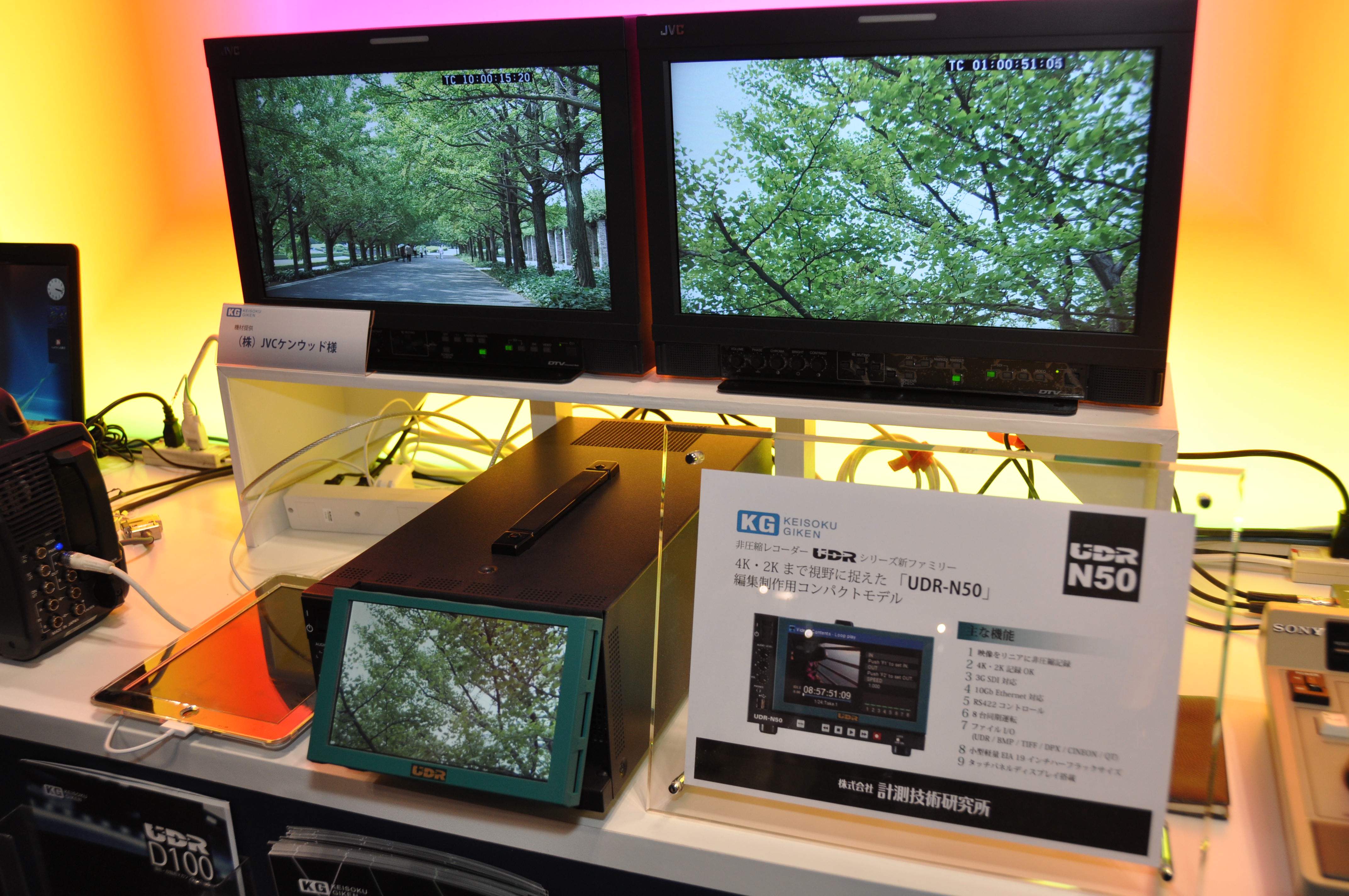 Keisoku Giken Co. Ltd introduced the UDR-N50, an uncompressed video disk recorder which is half the size of the conventional model while still supporting 4K. The width has been cut in half compared with the predecessor, enabling side-by-side installation of two units on a rack. Equipped with the dual link interface which is the characteristic of the UDR Series, the UDR-N50 caters to the needs of the field.


■ Keisoku Giken Succeeds at Producing a Smaller and Lighter Half Rack Size Compared with Previous 19-inch Model

Keisoku Giken exhibited a compact 4K uncompressed video disk recorder dubbed the UDR-N50. In addition to the audiovisual industry, the UDR Series uncompressed video disk recorder/readers have also been used in the R&D and manufacturing industries. The width of UDR-N50 has been cut in half compared with the previous 19-inch UDR iteration. In addition, its special thermal design has enabled installation of two units side-by-side on a 19-inch rack. Furthermore, the weight including the disk pack has been reduced to 8kg, making it portable and enabling outdoor use.

The UDR-N50 is equipped with 3GSDI input/output and supports 4Kx2K recording/playback. Synchronized operation of up to 8 units is supported, and it can also handle 8Kx4K video. It is operated using a touch-panel LCD screen which can also be used to monitor video.