[Inter BEE 2009 Exhibitor Information] Komamura exhibits ultra-sensitive night-vision module for video and single-lens reflex cameras
2009.11.20 UP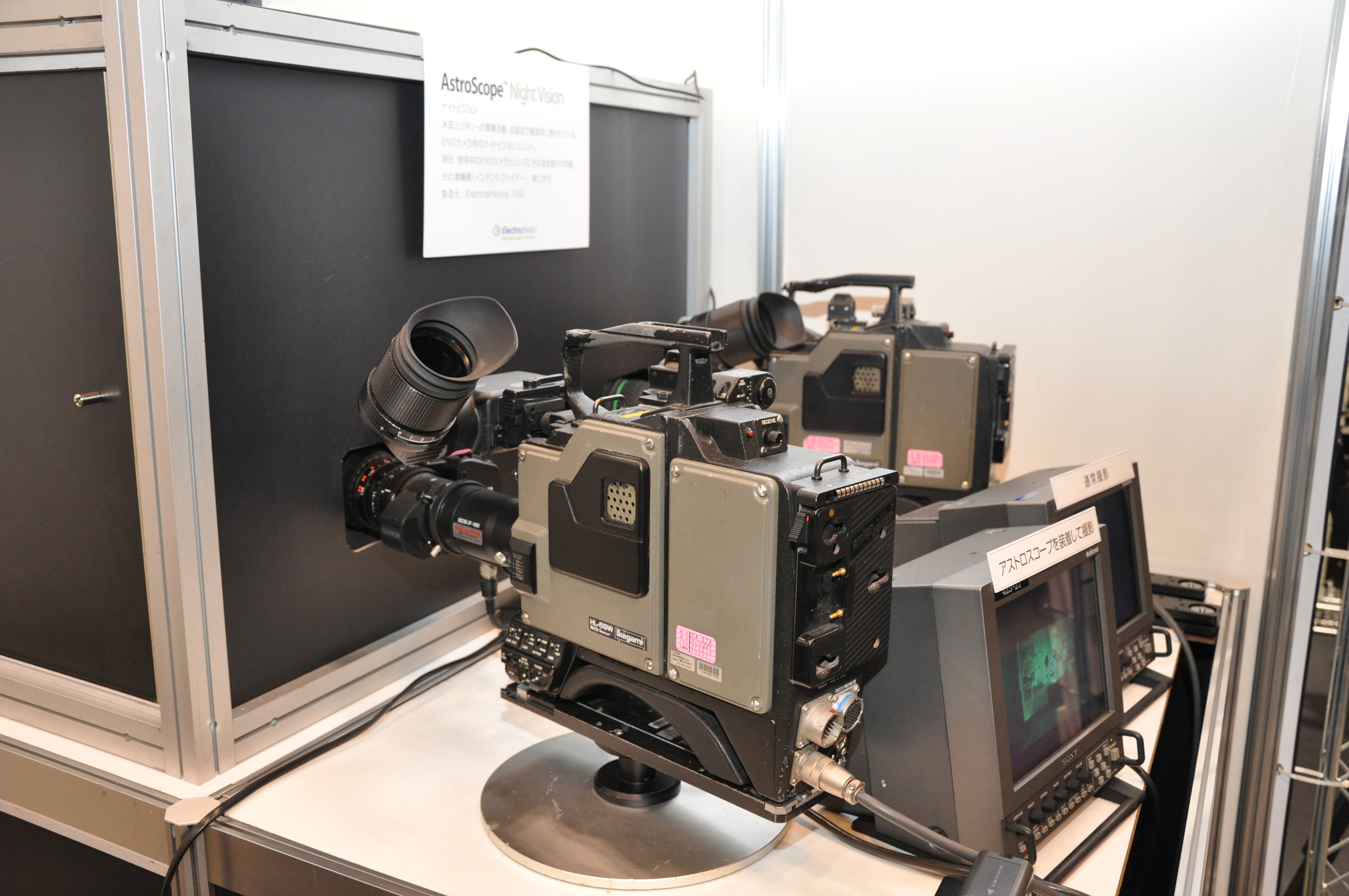 Komamura presented the Astroscope 93B Series night-vision module developed by US manufacturer Electrophysics. This generation 3 image intensifier is already in use with the United States military.

A camera designated for nigh-vision use can be costly and there was a profound extra burden of having to carry two cameras (a specialized night-vision camera and a normal camera), for example on an overseas trip to film wildlife. This product alleviates those problems by enabling a camera for daytime use to be converted to a camera for night-time use by simply attaching the module.

The module is compatible with 2/3 and 1/2-inch standard bayonet-mount object lens, and can also be used with Canon and Nikon single-lens reflex cameras with a mount change. The device is also suitable for use in journalistic situations and so forth.

As well as the optionally available infra-red device, Komamura are also retailing compact night-vision glasses.