[Inter BEE 2009 Exhibitor Information] SKnet introduces developer SDK for digital broadcast 3-band receiver
2009.11.24 UP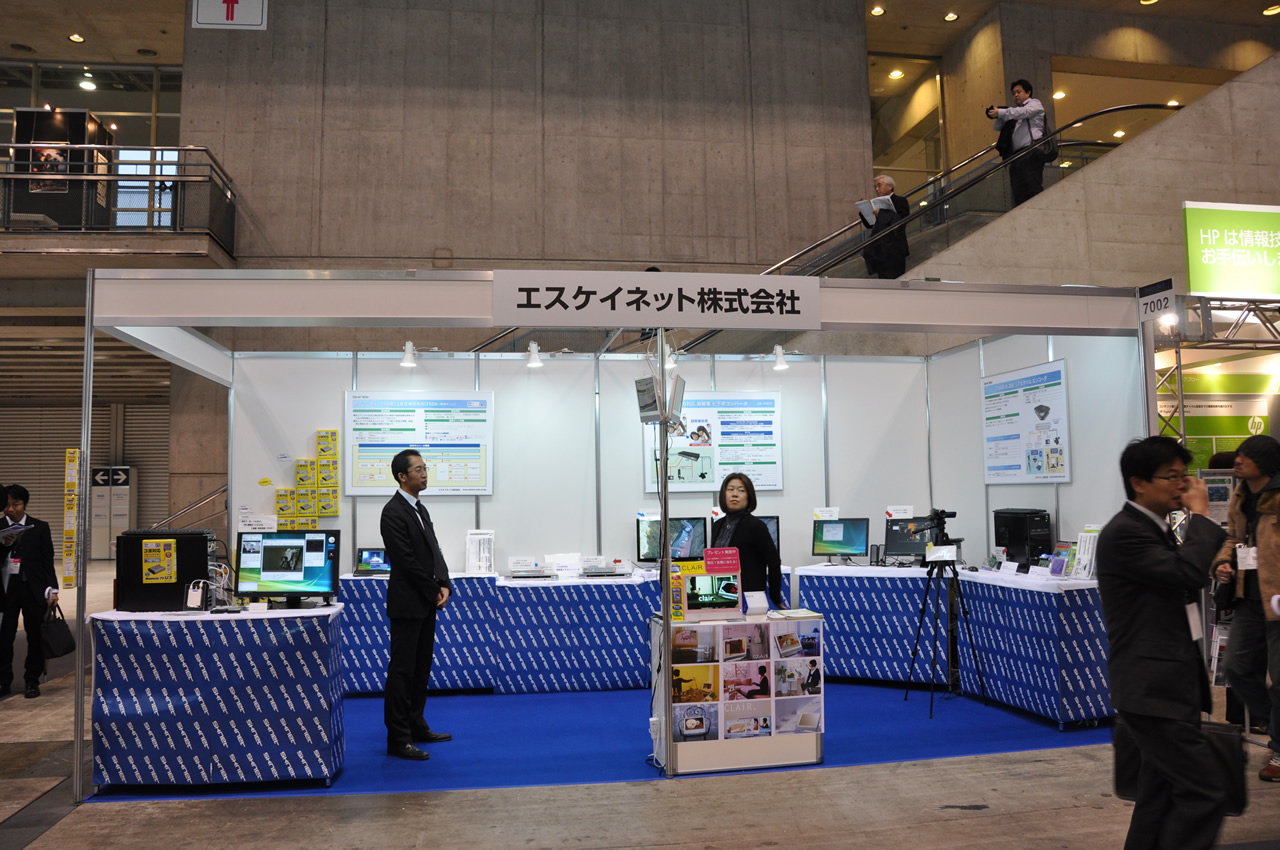 SKnet (Yokohama, Kanagawa) introduced a SDK (software development kit) for receiver developers that use the company's recently released (on November 18th) MonsterTV U3 digital 3-band (digital, BS, and CS110) USB tuner with Windows 7 support.
Used for digital terrestrial signal measurement and for development of TS data recording devices
The SDK developed by SKnet utilizes the company's MonsterTV U3 USB Tuner with support for digital 3 digital bands, which is already available on the market. The SKD is used for the development of terrestrial digital, BS digital, and CS110 digital broadcast receivers and recording software, as well as for the development of measurement instruments such as terrestrial digital signal measurement monitors, receiver sensitivity monitors, and regulated recording devices. The product is expected to go on sale from late December.
At the booth, the company gave a demonstration of 3-band simultaneous viewing using the SDK.

Individual purchase of component modules also possible
The operating environment for the software development kit is a PC with an Intel Core2Duo equivalent or better CPU, running Windows XP, Windows Vista, or Windows 7. Visual Studio 2008 is also required for the development.
The software development kit contains API documentation, sample applications, source code, and middleware binary files. Tsutomu Tano from SKnet's Sales Department explained "some customers may not requirement modules from the DEMUX stage onwards, so we have made it possible for them to purchase only the modules they require".

The SDK for the terrestrial digital broadcasting USB tuner is already available on the market, and the total package for the terrestrial digital broadcast SDK is available for \3.5 million. Mr. Tano said "the SDK for terrestrial digital broadcasting is being used for research in laboratories and universities".