[Inter BEE 2009 Exhibitor Information] NTT Electronics present the "HVD6100" H.264 decoder with DVB-S2 demodulator functions
2009.11.23 UP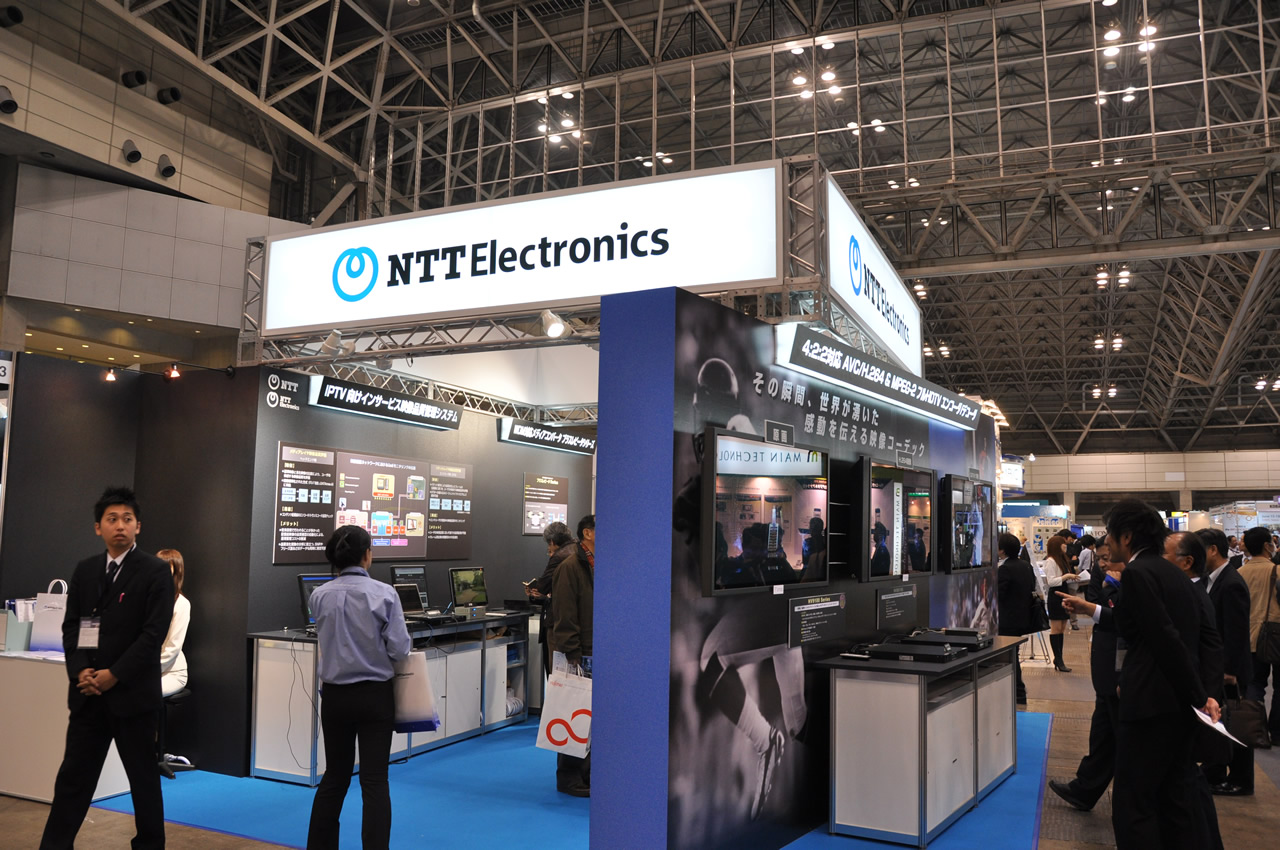 Demonstration with the company's H.264/MPEG2 real-time encoder, the HVE9100

NTT Electronics have developed and exhibited the H.264/MPEG2 Decoder HVD6100 that integrates DVB-2 modulator and chroma 4:2:2 HDTV-compatible decoder functions.

The HVD6100 is an IRD (Integrated Receiver and Decoder) device equipped with H.264/MPEG-2 HDTV/SDTV decoder functions that supports DVB-S2 demodulation. The HVD6100 is equipped with demodulation functions for DVB-S2, DVB-DSNG and DVB-S for satellite content transfer, compatible with professional 4:2:2/4:2:0. It also supports the QPSK/8PSK/16APSK/32APSK demodulation formats.

Using the HVE9100 to distribute an original video at 26Mbps with a 30 Mbps TS rate for H.264/AVC, the demonstration showcased the decoding capabilities of the HVD6100 to receive and display original content on a monitor.

Director Toshiro Nozaki of the Strategy Department & Sales Department says of the system, "Since this device also supports the next-generation DVB-SS satellite broadcast standards used in Japan, we would like to see its development in both Japanese and European applications". And he continued — "Our first target is the European market, and we have already had a number of inquiries from organizations in that area". Regarding equipping the encoder with modulation functions such as the DVB-S2, Mr Nozaki says, "We want to support it in the future".