Inter BEE 2015: SKY Perfect JSAT Corporation launches 4K HDR live satellite broadcast -- uses HLG for compatibility with existing television format | 4K HDR footage demoed at Sony, Toshiba booths
2015.11.7 UP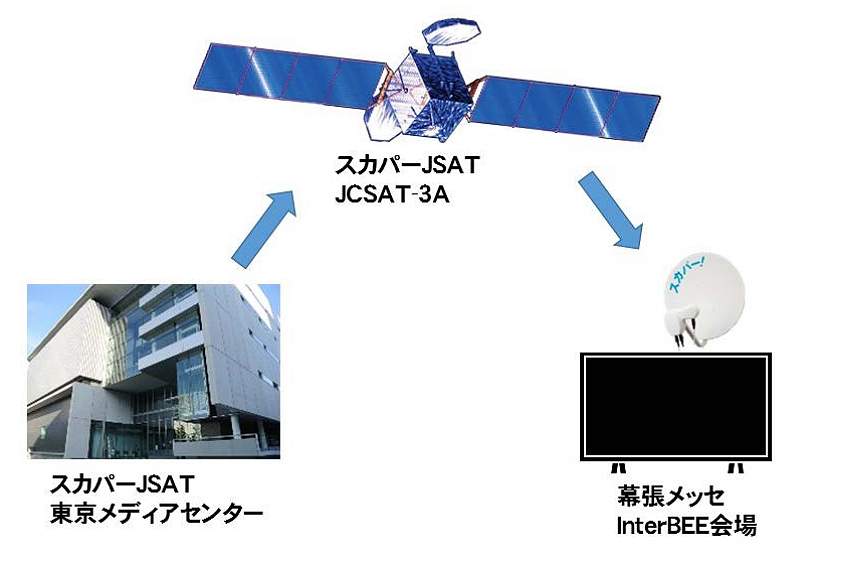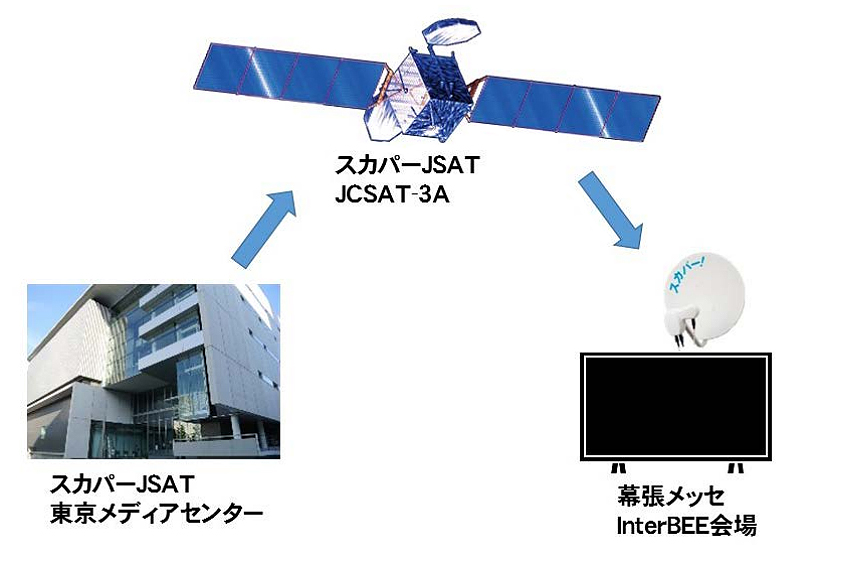 At Inter BEE 2015, visitors can see a live 4K HDR satellite broadcast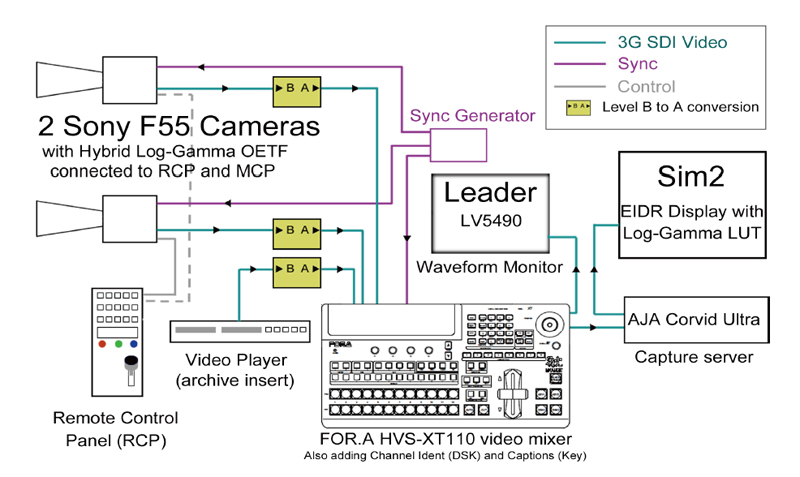 The system used by BBC in June for its on-site test of an HDR live production using HLG
Timed with the three-day Inter BEE, being held from 11/18 through 11/20 at the Makuhari Messe in Chiba, SKY Perfect JSAT Corporation is launching a high dynamic range (HDR) 4K footage broadcast. In addition to the HDR footage prepared by the company, SKY's Tokyo Media Center (TMC) will give a live broadcast. The footage will be received at partner booths at Inter BEE and played back on those companies' HDR displays.

The process works by using existing 4K channel infrastructure and uplinking to the JCSAT-3A satellite (128 degrees east longitude); the footage is then received and processed at the Inter BEE venue. Sony (hall 4, booth #4414), Toshiba (hall 3, booth #3214), Astrodesign (hall 3, booth #3406), Kyoshin Communications (hall 4, booth #4201), and other equipment manufacturers involved in the test will broadcast the footage at their booths and those of their sales agents.

This is the first test using the hybrid log-gamma (HLG) spec standardized by ARIB and serves as a pilot demonstration in advance of the 4K broadcast pilot on BS satellite planned for 2016. HLG is an HDR format being developed by NHK and the BBC; one feature of the format is its compatibility with existing television formats. In order to retain downward compatibility, it displays in natural hues on traditional SDR displays. As a format for 4K broadcasting that is compatible with a viewership comprising both HDR and non-HDR compatible equipment, this format is expected to become the norm for 4K broadcasting. Unlike footage that can be HDR edited in post-production, this format is geared towards live broadcasting. It also differs from the HDR10 Ultra Blu-ray spec.