"NAB Show 2017" HDR-Related Organizations Discuss the Current State of HDR and Announce Proposals for the Next Phase"
2017.4.26 UP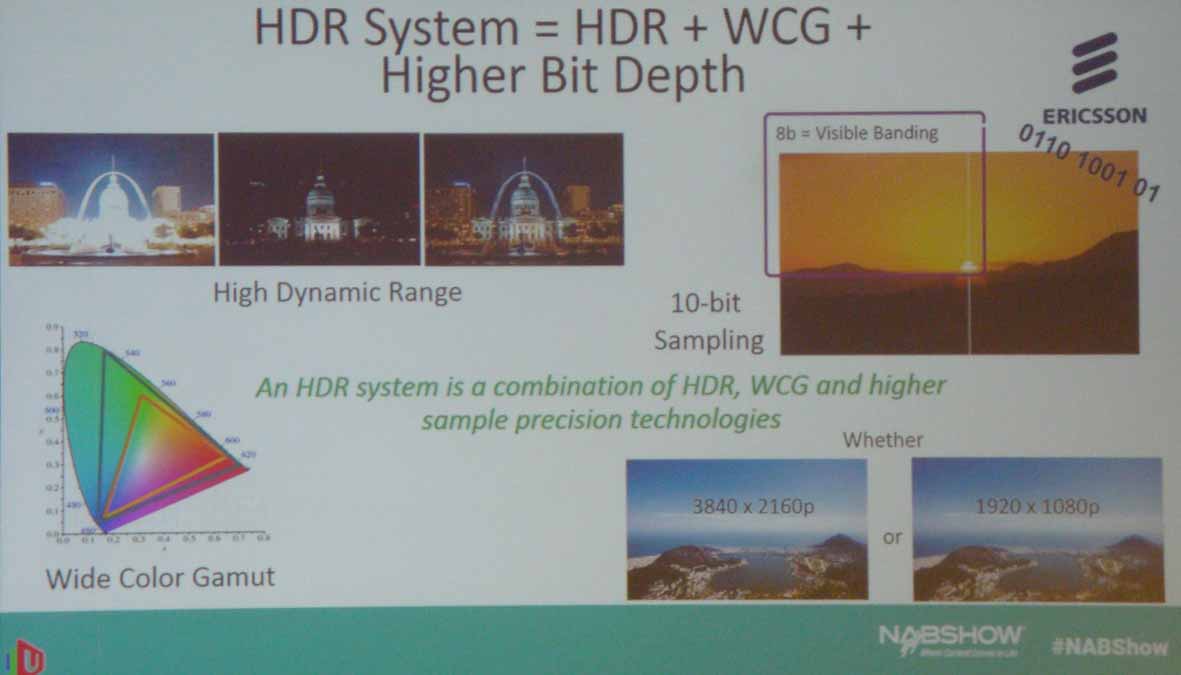 The NAB Show 2017 saw a gathering of individuals related to broadcasting, video, and transmission, with a diverse range of sessions being held. On the afternoon of the first day of sessions on the 21st of April included a session entitled "Ultra HD Forum MasterClass: 2017- The Year of HDR's Launch", organized by the Ultra HD Forum. The Ultra HD Forum is a group jointly founded in 2015 by Dolby, Ericsson, Harmonick, LG Electronics, NeuLion, and Sony. It currently has 60 member companies and is working in collaboration with other HDR-related organizations and international standards institutions to formulate standards for improving the interoperability of Ultra HD. Further, they organize the Master Forum, which targets relevant parties involved in broadcasting and films and is held at IBC, NAB, and similar.
Ultra HD Forum Communications Working Group Representative Benjamin Schwarz was the moderator for the session. Other participants included Ericsson Senior Vice President Technology Matthew Goldman and Renard Jenkins, Vice President Operations and Production at America's PBS. From Japan, Akira Shimazu discussed SKY Perfect JSAT live transmission.
 Ericsson's Goldman discussed the activities of the UHD Forum. He also explained in a continuation of PQ10, HDR10, and HLG10 of Phase A of the guidelines presented in the past aspects such as Dynamic metadata system(s), PQ10+frame-by-frame "Display Adaptation" metadata, and SMPTE ST2094×suite were being considered for Phase B.
Goldman noted that "Going forward, HDR systems will, in addition to HDR, require WCG (Wide Color Gamut) and higher precision bit depth."
Shimazu gave an explanation of the 4K HDR broadcasting being promoted by SKY Perfect JSAT and announced that HLG/BT2020 and HD709 sports relay broadcasting utilizing Slog3 will become a reality from February of this year. Also introduced was the fact that 4K compatibility for cable television and IPTV in Japan is progressing.