InterBEE 2012 - Fujifilm Recording Media Division to Display Reference Exhibit of Next-generation LTO Tape That Can Save Up to 6.25TB of Compressed Data
2012.11.12 UP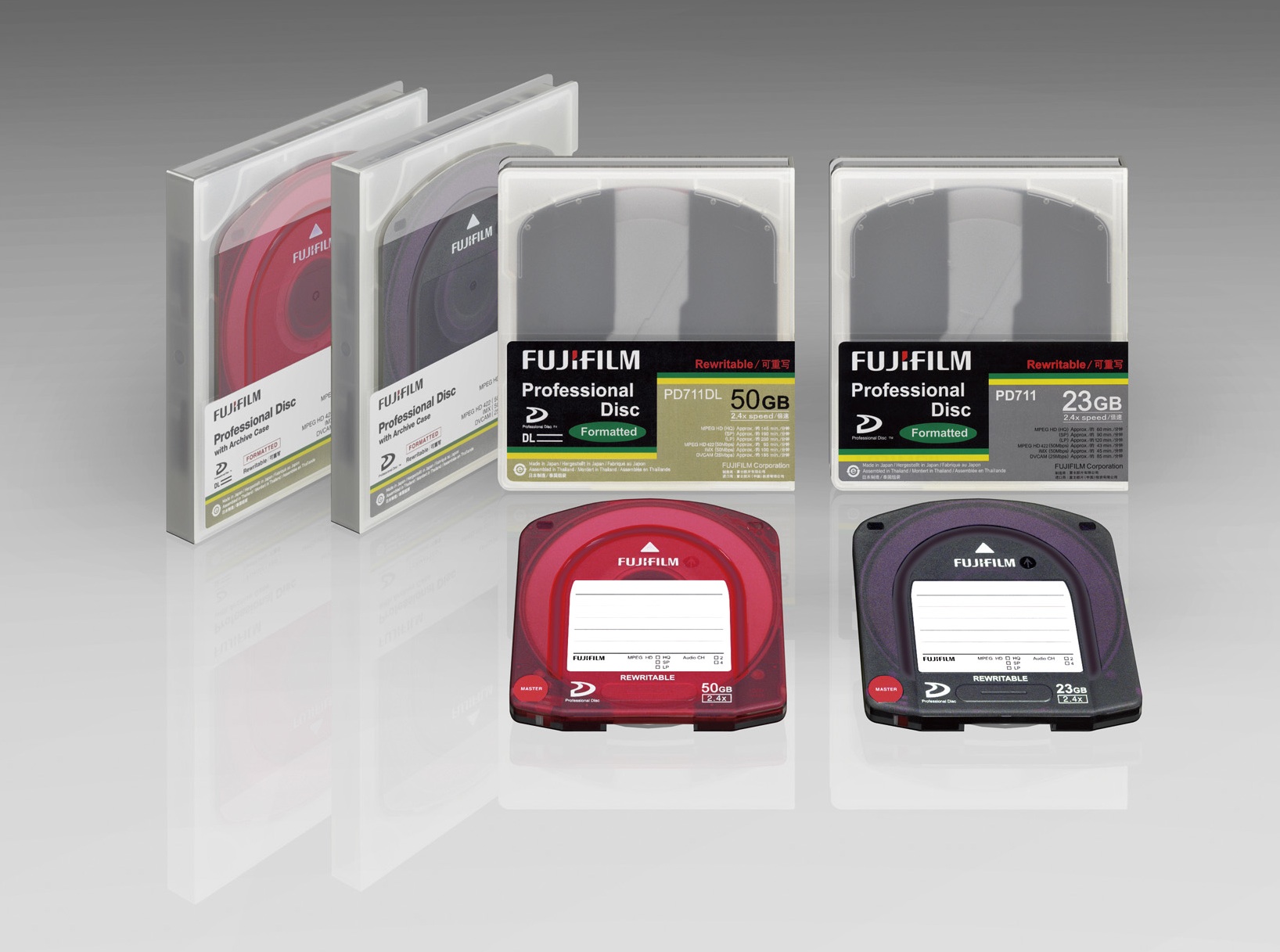 Fujifilm's (video and broadcast equipment group #6506) recording media section will be exhibiting an array of recording media which supports a wide variety of formats. Among them, the sixth-generation LTO tape scheduled to be released shortly is most worthy of attention. In addition, Fujifilm will be exhibiting reliable video tapes for broadcasting and content storage and management services. There will also be a technical display on the push towards innovative technology to increase the capacity of optical disks.

■Reference Exhibit of Sixth-generation LTO Tape Which Uses State of the Art Technology
 With the spread of high-resolution HD content, the need for archive media such as LTO tapes to increase in capacity is also growing. The sixth-generation LTO tape is a next generation magnetic tape that caters to this need. The evolution of Nanocubic technology to its current level as well as Fujifilm's proprietary new technology were not available at the time the LT05 was released. However, now the achievement of a highly reliable medium with a maximum capacity of 6.25TB recording density is possible. The LT06 is scheduled to be released in the near future.

■Exhibit on 'PD Series' and 'HD Series' Broadcast Video Tapes
 This exhibit will boast an extensive lineup of broadcast videotapes. For example, the 'PD711' is an optical disk compatible with Professional Disc and boasts fast transfer speeds and extended recording. These tapes deliver stable, high-quality video and sound with high performance and are also available in an archive case types which are suitable for storage. A reference exhibit of even larger capacity 3 and 4 layer media is also planned.
 The 'HD331' digital HD video cassette compatible with HDCAM provides high output and low noise required for high-quality HD broadcasts though the adoption of ultra-fine particles and high-output magnetic metal material. This cassette's excellent stability and durability even in harsh environments enables long-term storage. First through fifth-generation LTO tapes that have gained increasing in interest within the broadcast industry will also be on display.

■Proposals For New Optical Disc Technology and Video Content Services
 Services supporting content storage and management will also be exhibited. One of these services will be the latest version of 'Protect - DVD-R System.' This system can easily convert video content to copy-protected DVD-R. Traditional mass production systems used a method that converted to copy-protected DVD-R based on a pre-master copy source, whereas this latest version can convert to copy-protected DVD-R directly from the master tape without the need for a pre-master.
 In addition, Fujifilm will be displaying the completely new 'Data Archiving Service' using magnetic tape for the long-term storage of video content and 'Data Repair and Modification Service' for data restoration and modification (analog/digital conversation, SD/HD conversion, etc.). Fujifilm will be demonstrating the benefits of these safe and efficient services utilizing their recording media technology.
 Fujifilm will also have an exhibit on a new optical disc recording method with increased capacity. The company has independently developed a 'two-photon absorption recording medium.' This new recording method using two-photon absorption media can stably record and playback much larger amounts of data compared to conventional optical discs. This has been achieved through Fujifilm's advanced two-photon absorption dye, coating technology, and multi-layered technology. Capacity for this medium should increase to 15TB in the near future. The new medium is easy to mass produce at relatively low cost. Fujifilm's intention going forward is to accelerate the move towards hardware manufacturers and commercialization.