'InterBEE 2012' - Hookup to demo its products including Universal Audio, a production environment with Thunderbolt connection
2012.11.8 UP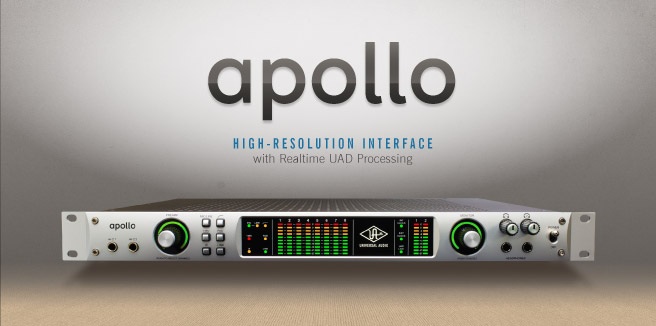 Hookup will be exhibiting in partnership with Antelope, and will be focusing on Universal Audio's Thunderbolt products.
 Universal Audio's Apollo is a high resolution professional audio interface equipped with a comfortable workflow which uses analog recording and sound.
 It can be connected through 18 in x 24 out, FireWire, or Thunderbolt, and through its uncompromising design it allows the highest quality 24bit/192kHz recording in its class. It can also use the powerful UAD plug-in in real time. It is able to perform any analog emulation in both Mac and Win environments.
 Also, by connecting the Apollo to a computer by Thunderbolt (Optional, sold separately), the width of the connection bus can be greatly expanded, thus allowing the Apollo's optimal performance.
 The number of simultaneously activated UAD plug-ins, which had been limited by the bus width of previous FireWires has been increased, and this coupled with final stage latency and high sample rates allows for the Apollo to be used comfortably.
 Hookup is also expected to exhibit a variety of connection environments using the Thunderbolt connection expansion chassis.


'InterBEE 2012'
Inter BEE is a professional sound, video and communications exhibition where top-level foreign and domestic broadcast equipment, video equipment, audio equipment, lighting equipment, IPTV, Mobile TV, cross-media, and related applications and solutions are gathered under one roof. It is an exhibition that provides an opportunity for people involved in all aspects of media to find out more about the latest trends in the creative and media businesses.
It will be held at the Makuhari Messe from November 14 (Wed) ~ 16 (Fri) (free admission).