【Inter BEE 2012】Kenko Professional Imaging at Inter BEE 2012: LED lighting demo in makeshift studio; exhibits include variable angle camera support system, lighting fixture that turns white walls into green screens
2012.11.11 UP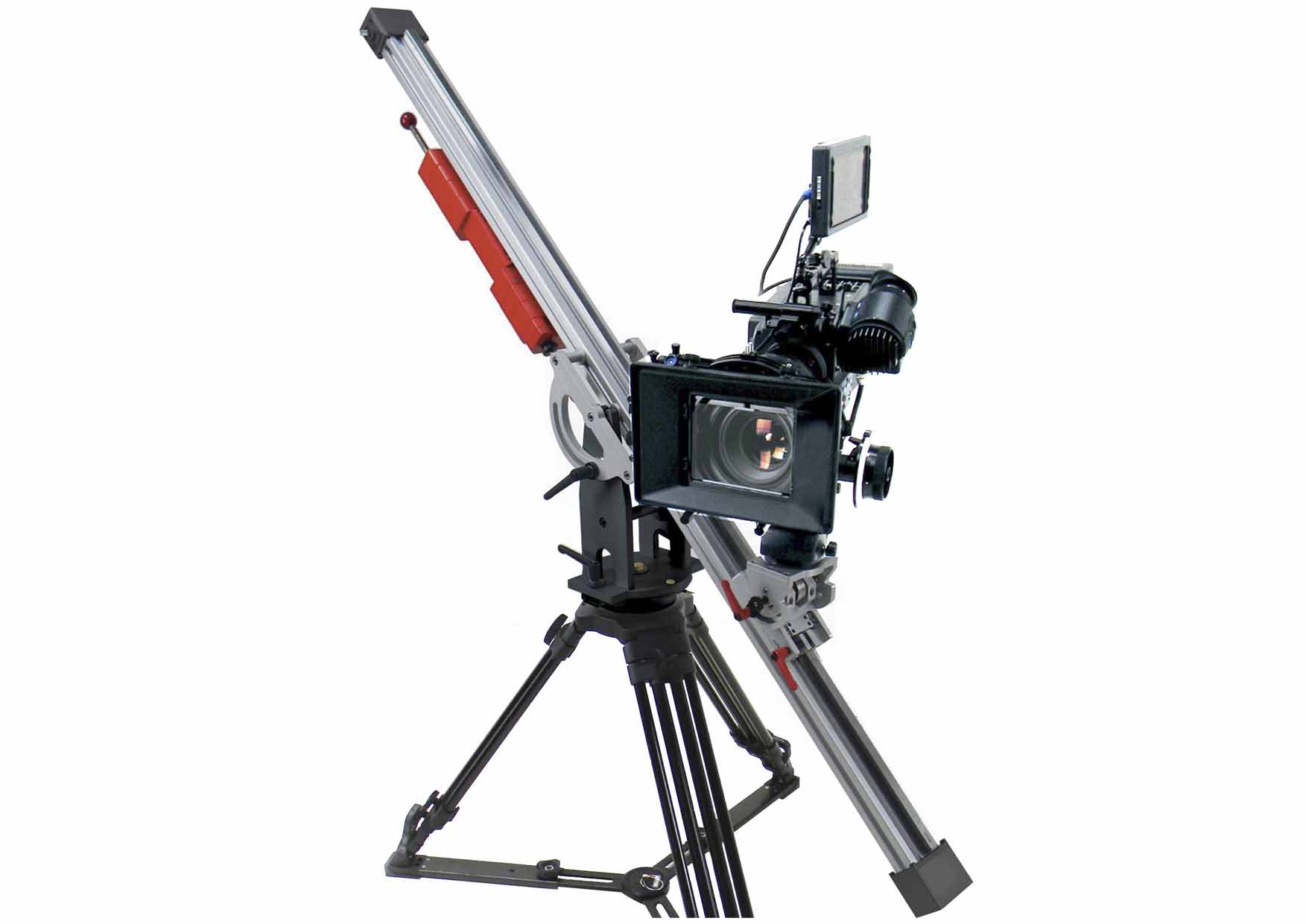 ■Solutions for studio lighting using all Camlight LED lights
 Kenko Professional Imaging (Category: Video and Broadcast Equipment, #7302) is participating with Kenko Tokina and Slik. A temporary studio in the booth is used to demonstrate studio lighting using Camlight LED lights from CUK Hing for all lighting.
 Besides displaying new products such as the multifunction camera support system Matthews HD DC Slider and Dedolight HMI 1200 (HMI light head with 800/1200W power), KPI will have as a sample exhibit FLOLIGHT CycLight, a lighting fixture that can turn a wall into a green screen by shooting onto a white wall. Other items on display include HPRC cases, and products from Hoodman and B+W Filters.
 
■Matthews HD DC Slider
 A new multifunction camera support system that has four modes: angle mode that allows variable angle movements, vertical moving tower mode, mini-jib mode, and slider mode. In addition to the DC Slider that can withstand up to 12 kg in weight, the HD DC Slider, which can support up to 30 kg, will also be on display. At the booth, there will be demonstrations with the actual mounting of shooting equipment, and demonstrations using a motion control system to show time-lapse shooting with a digital single-lens reflex camera.

■FLOLIGHT CycLight (sample exhibit)
 Lighting fixture that can make a wall into a green screen just by shooting onto a white wall. By placing the lighting fixture in front of the wall and illuminating it, you can easily construct a background for montages. There will also be a demonstration with a montage of images on the green screen.