Gibson Show Off their Les Paul 100th Anniversary Edition Active Monitors at Inter BEE 2015
2015.10.31 UP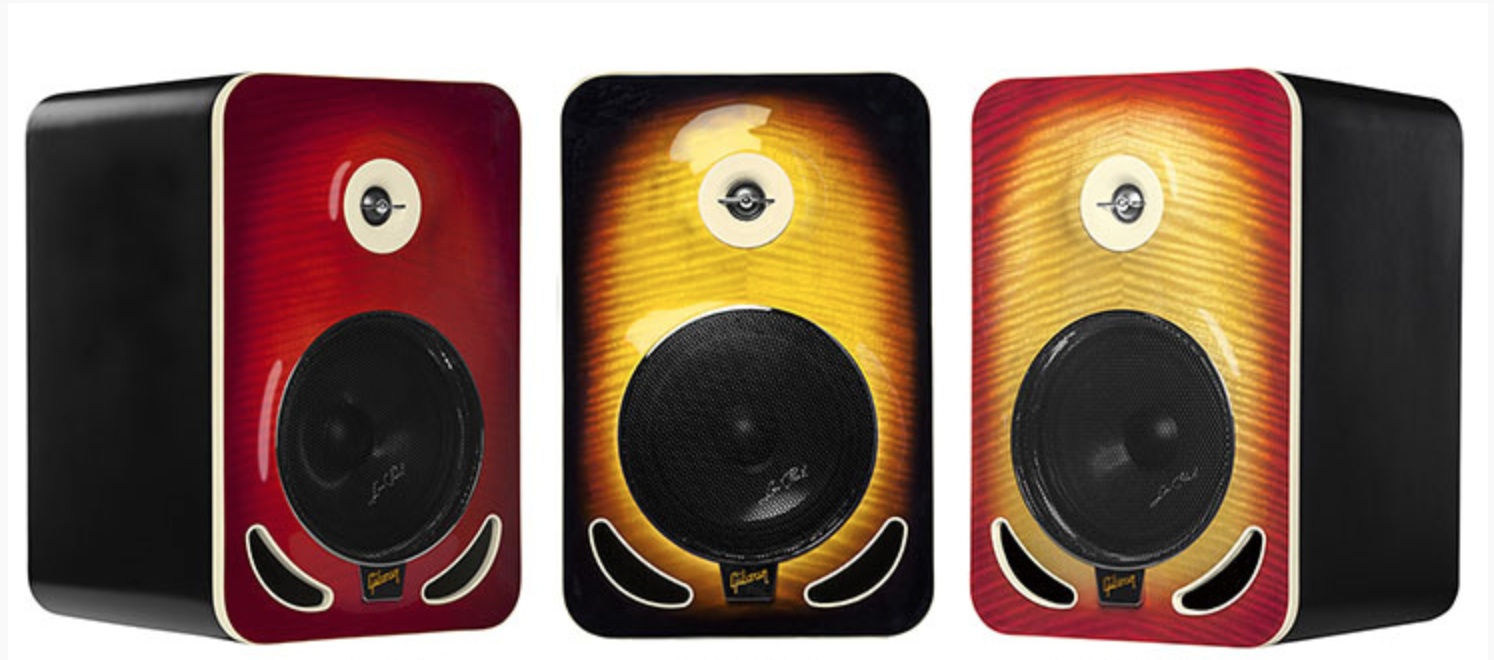 Gibson appeared at Inter BEE 2015 (November 18-20) held at Makuhari Messe, using the opportunity to showcase their Gibson Les Paul Reference Monitor series to attendees, which had been first unveiled at this year's CES in Las Vegas. Their booth was located in the Pro Audio section of Hall 1, 1205.
This product was developed as a tribute to Les Paul—the creator of the Gibson Les Paul solid body electric guitar and multitrack tape recorder. The company made full use of their history with instruments, audio and recording to make a monitor with the creativity and passion required for making music at its core.
The full series lineup includes: the GSLP4 (equipped with a 4-inch woofer), GSLP6 (equipped with a 6-inch woofer) and GSLP8 (equipped with an 8-inch woofer).
Thanks to its utilization of a DLC (Diamond Like Carbon-coated) titanium tweeter, the monitor is capable of emitting a quality of sound rarely seen in similar products. Additionally, the 3-layer non-woven carbon woofer and original D-Class amp give the monitor power, response and control that defy its compact size, allowing it to produce high-quality low-frequency sound.