【InterBEE 2012】Technonet Technonet VFEX-ES sportscoder system entry model for use in sports broadcasts to be exhibited, as well as sports broadcast information services for Android
2012.11.5 UP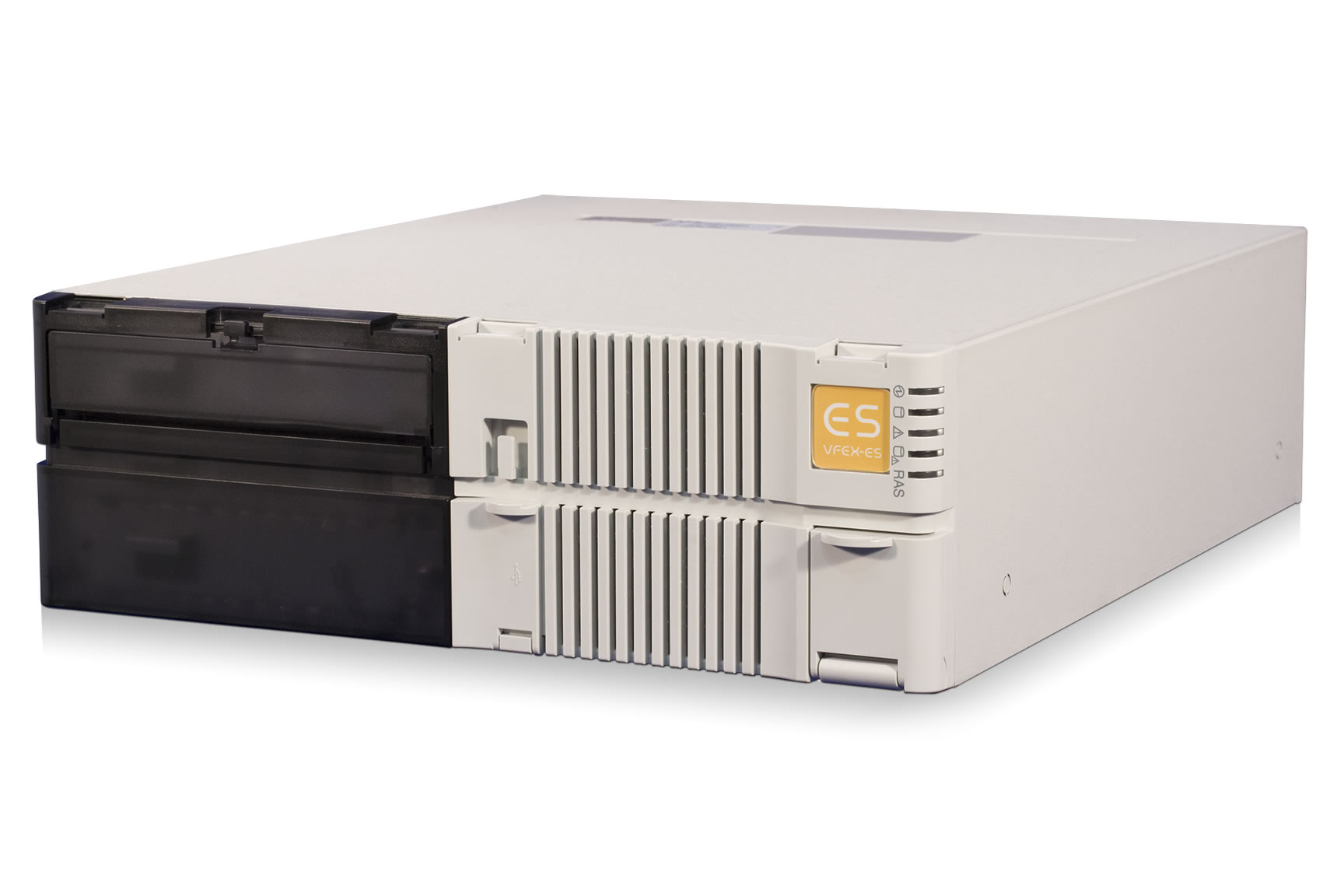 Technonet (image and broadcasting related equipment section, #8217) has released 'VFEX-ES', a sportscoder system for HD(SDI) input-output which is optimized for sports broadcasts such as soccer, baseball, rugby, volleyball, road relay, marathon.

■ Announced as an entry model for the 3D-compatible character generator 'VFEX-R' series
As an entry model for the 'VFEX-R' series, which is a character generator compatible with the company's high-vision 2D/3D graphics & 3D CG animation, this product is scheduled to be announced at InterBEE as an entry model that is optimized for cost performance. It is to be without 3D compatibility. The product is scheduled to be released in February 2013.
Head of Sales Asako Mukasa, said in regards to the circumstances of the development, that 'it was developed as a system that enables the low-cost broadcasting by enterprises such as local stations, cable TV stations, and Internet transmission business operators of sports events such as city marathons and soccer, which are closely connected to their region.
 The OS is Windows 7 Professional (32bit), and the hardware specifications include an Intel Corei5 (2.5GHz) CPU, 4GB memory、128GB SSD, 2 LAN terminal ports, 2 USB terminal ports on the front and 4 on the back, a DV terminal, and a VGA terminal. For input, there is a HD-SDI video and HD-SDI Key port, and for output there is a HD-SDI video and HD-SDI Key port. Additionally, it comes bundled with two fonts (TB Gothic B and Gothic H) which have cleared broadcast licensing.

■Sportscoder applications for every game 
 This model is a system which is optimized for sports broadcasts, and can be used in combination with VFEX-ES hardware for soccer, baseball, rugby, volleyball, road relays, marathons, etc. Ms. Mukasa explained that 'as a limited-time offer, we intend to provide one sportscoder application for free to customers who purchase the VFEX-ES sportscoder system. Additionally, one type of general-purpose design (athlete introduction screen, score screen, etc.) shall be made available for free'. Ms. Mukasa went on to say that 'we can also undertake development which caters to individual needs'.

■ Also introducing a sports broadcast information monitoring service for Android terminals
 Technonet is also developing an information provision service for staff that can enable the real-time monitoring of information during sports broadcasts via a 3G/LTE-compatible Android handset. They have mentioned that a service which allows Android users to check information such as individual athlete times at relay points, individual university times, etc. was used for road relays in October. Ms. Mukasa stated that 'we intend to set it up so that customers who purchase the VFEX-ES entry model of the sportscoder system are able to use this service at marathons and road relays as well'. She also noted that 'in the future, we plan to develop it as an application for tablets'.

InterBEE 2012
Inter BEE is a professional sound, video and communications exhibition where top-level foreign and domestic broadcast equipment, video equipment, audio equipment, lighting equipment, IPTV, Mobile TV, cross-media, and related applications and solutions are gathered under one roof. It is an exhibition that provides an opportunity for people involved in all aspects of media to find out more about the latest trends in the creative and media businesses.
It will be held at the Makuhari Messe from November 14 (Wed) - 16 (Fri) (free admission).