【Inter BEE 2013】MI7 Japan: Newest PreSonus Digital Mixing System, First Time In Japan; Latest Versions of Zynaptiq AI-Supported On-Target Audio Tools
2013.11.19 UP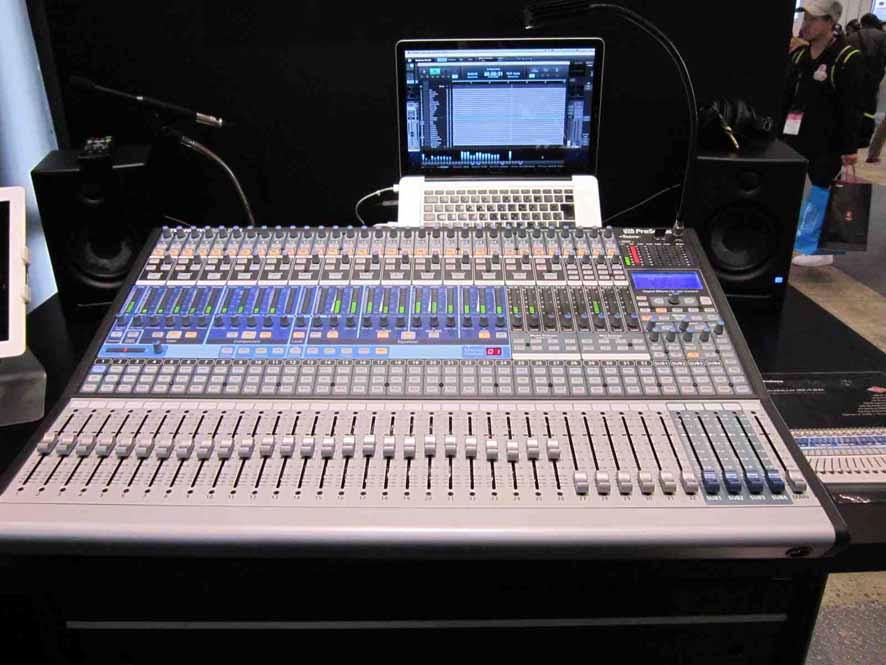 MI7 Japan will show the latest versions of Zynaptiq audio visual tools and the latest digital mixing system from PreSonus, StudioLive 32.4.2A (pictured above), which is making its Japan debut. At the MI7 booth visitors can get hands on experience with the actual devices and test out their usability and functionality.  

■ Remove Reverb or Filter Effects, Compensate Audio Mix
 Zynaptiq products on display include Unveil for adjusting reverb, Unfilter which automatically adjusts filter effects and Pitchmap for effective remix controls. Each one is priced at ¥39,800.
 Unveil software will attenuate or boost reverb elements in a mix signal. Thanks to proprietary AI technology, it perceptively detects unimportant signal elements, bringing unique elements of the audio to the forefront or making them less prominent. This allows unclear elements such as reverb and echo to be deleted, making it useful for correcting audio or narration, or cleaning up a live performance recording. As the staff explain, "It allows you to easily hone in on the sounds that you want."
 Unfilter automatically detects and deletes filter elements in sound material and linearizes the signal's characteristic frequency. This allows you to clean up sounds whose range has been compressed and sound "stuffy." It is useful for remastering old recordings or clearing up phone recordings. The detected filter characteristics can also be applied to other audio. Unfilter has been used in police work overseas in addition to music.
 Pitchmap is the first software in the world that can perform realtime pitch processing on every sound within a mix. Specific sounds can be deleted or extracted from the mix, and high grade sound modifications can also be applied to the audio. As the staff explain, "For example, if the intonation of one instrument in a mix is slightly off, you can adjust just that portion and improve the quality of the entire mix." Since you can change many different elements of a single sound, it's a very useful tool for sound creation.

■Analog Mixing Board with Digital Functionality
 StudioLive 32.4.2A is a digital mixing system that combines the operability of an analog mixer with the advantages of digital.
 While on the surface it has the "face" of an analog mixer, StudioLive has the high level of functionality that only digital provides. Features include full function dynamics processing, parametric EQ, 32 input/output channels and 48 input and 34 output FireWire interface. As the staff explain, "By combining analog and digital, you get a compact and low cost product."
 Using the included software you can also capture sound data. IPad/iPhone remote control is also supported, improving the efficiency of recording and editing work.
 On sale December of this year, the price should be around ¥400,000.