InterBEE 2012: Quantel focuses on its Pablo Rio, Enterprise sQ, and QTube products, showcasing its original technologies and solutions
2012.11.12 UP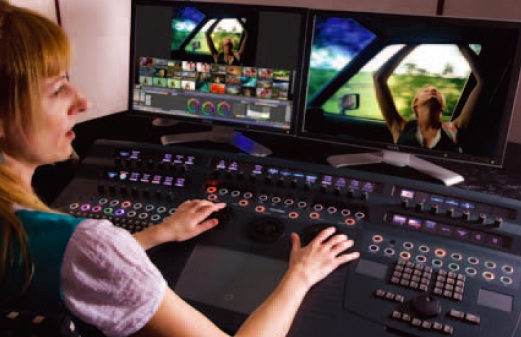 Quantel (Video and Broadcasting Equipment Division, booth #5312) will showcase its original technologies and solutions, focusing on three core products: Pablo Rio, Enterprise sQ, and QTube. At this year's NAB and IBC shows, the company focused on a theme of 'Revolution not Evolution,' announcing new products and technologies poised to shake up the broadcast industry. At InterBEE, the firm will exhibit and demo the latest iterations of its products.

■Pablo Rio hits Japanese shores for the first time -- A PC-based high-end color & finishing system
 Pablo Rio, appearing in Japan for the first time, is a high-end color & finishing system aimed for high-powered PCs. It utilizes NVIDIA's Maximus, a multi-GPU, and is integrated into today's data-oriented post pipelines. This system allows for work to be conducted on a wide range of data formats. The newly-developed Neo Nano panel allows for highly creative visual expression.

■Enterprise sQ: A scalable solution
 Enterprise sQ is geared at programming like news, sports, and home shopping, which require comparatively fast processing times. Compatible with SD, HD, and Stereo 3D, it supports the latest in file-based workflows. The scalable system offers from two to several hundred I/O ports. This allows for content spanning from 10 hours up to several thousand.
 Enterprise sQ is built for programming with short recording, editing, and broadcast times -- genres like news, sports, and home shopping. In addition to SD and HD support, the system is compatible with Stereo 3D footage. The core system is built around the sQ server, which can scale upwards. This is paired with Mission, which supports asset management through video and file aggregation, as well as metadata input and editing. sQ View and sQ Cut enable easy desktop playback and editing, while sQ Load, sQ Fileflow, sQ Play, LiveTouch, and other applications, automate the workflow. By using LiveTouch, broadcasters can edit and broadcast sports highlights live, all from a single workstation. The system integrates with the majority of major computer system brands already in use in newsrooms. Final Cut Pro 7 can, in addition to Quantel's own editing station, be integrated into an Enterprise sQ workflow.
 At NAB 2012, Enterprise sQ showcased its new user management tools, SOA file-based workflow, and recording automation. At IBC 2012, the system appeared with sQ Fileflow, which provides stronger file-based support by enabling file transfer between Quantel systems and third party production systems and archives. GoPro files can also be soft-mounted, allowing the user to select shots and inject them directly into the sQ Edit timeline.

■QTube
 QTube uses a network connection to allow users to access their media (including files currently recording) from anywhere in the world. It supports all aspects of video production workflows, including viewing, logging, sub-clipping, frame accurate editing, voice overs, and approval. The system works on a range of platforms, and even allows access to media still being recorded, with a delay of under 30 seconds from the live event.