【Inter BEE 2015】TV Asahi Demos "msync-CAM" Technology for Synchronizing Broadcasts and Smartphone Video Playback Timing Sends TV broadcast audio and delivers multi-camera video to smartphones—Works for live sports and music broadcasts
2015.11.25 UP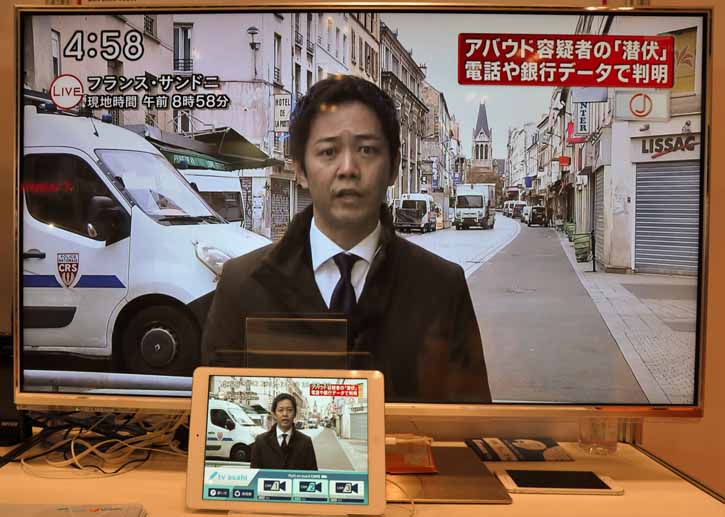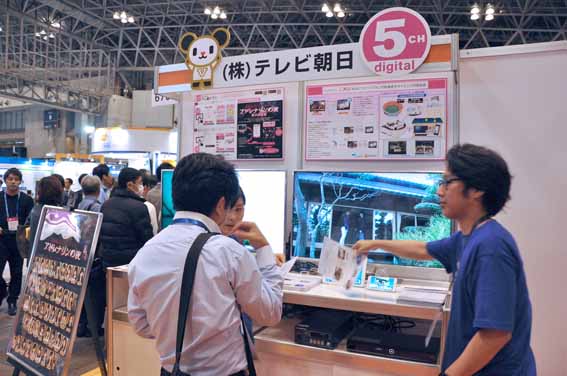 A view of the booth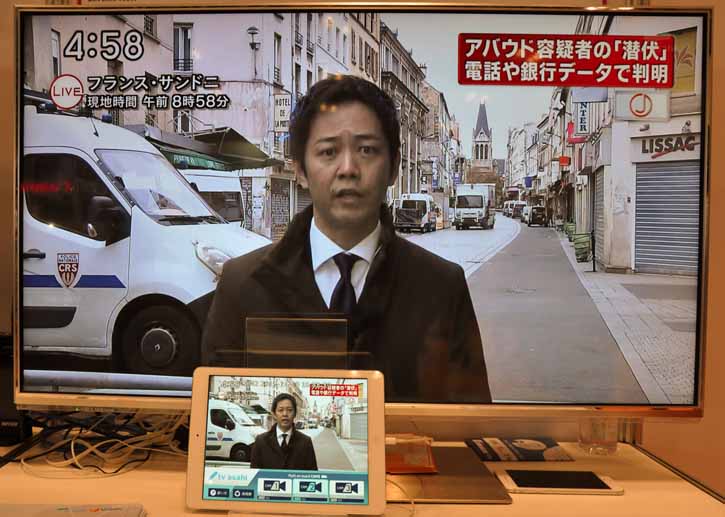 The "msync-CAM" demonstration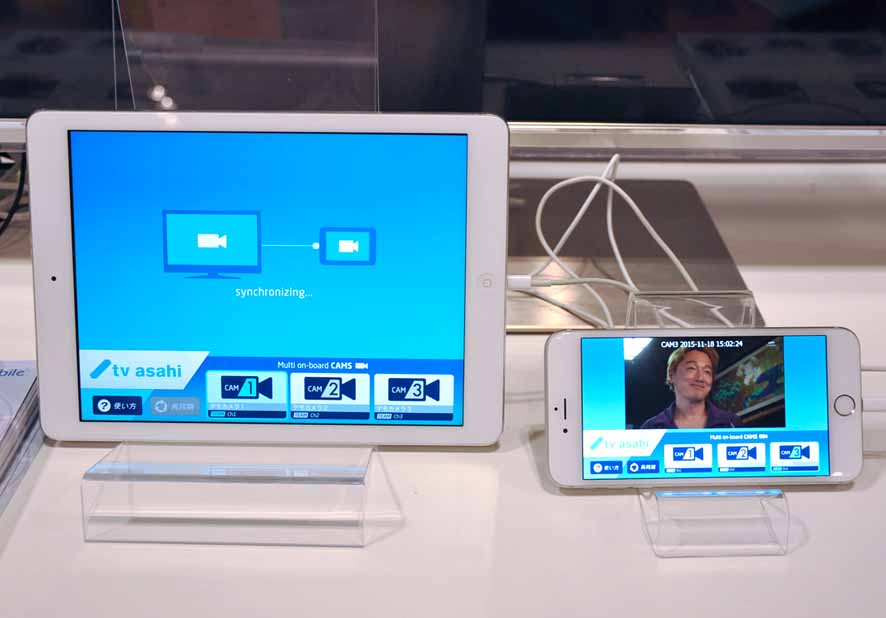 Screenshots of the app on a smartphone and a tablet. The tablet screenshot shows the TV broadcast being synchronized; th
 At InterBEE 2015, held from Wednesday, November 18 through Friday, November 20 at Makuhari Messe, TV Asahi conducted a demonstration of "msync-CAM," a technology for synchronizing the timing of broadcast and smartphone video playback.

■ Synchronizes smartphone video playback timing with broadcast program; able to support even live broadcasts with only a four-second delay
 The "msync-CAM" technology, jointly developed based on technology possessed by the TV Asahi and using audio analysis technology from American company Voible, synchronizes the timing of video playback on devices such as smartphones and tablets to that of broadcast program video. The app for smartphones and tablets sends audio data from a television broadcast to a server, where it is recognized and the appropriately synchronized video data is sent back to the smartphone or tablet. According to a spokesperson, "There is a four-second delay required for live data, but the service is capable of delivering a revolutionary viewing style, allowing TV viewers to conveniently enjoy multi-camera video synchronized with the broadcast content on their smartphones and tablets."

■ Suitable for content such as live sports and music broadcasts
 The types of content most suitable for use with the technology are expected to include sports and music, and according to the spokesperson, "The technology has been tested in-house with content such as the Mazda All-Star Game. It is suitable for offering services that synchronize multi-camera video with smartphones including live sports broadcasts such as soccer, golf, marathons and auto racing." The spokesman also mentioned that commercial links, such as synchronizing with broadcast TV commercials to deliver video of related products, are also being considered.