【Inter BEE 2013 TV】Settsu Metal Industrial exhibit 'Explorer Cases' used by NATO European forces & featuring superior dust proofing and waterproofing; 19-inch cabinet racks optimized for crisis management and wood-grain racks
2013.11.15 UP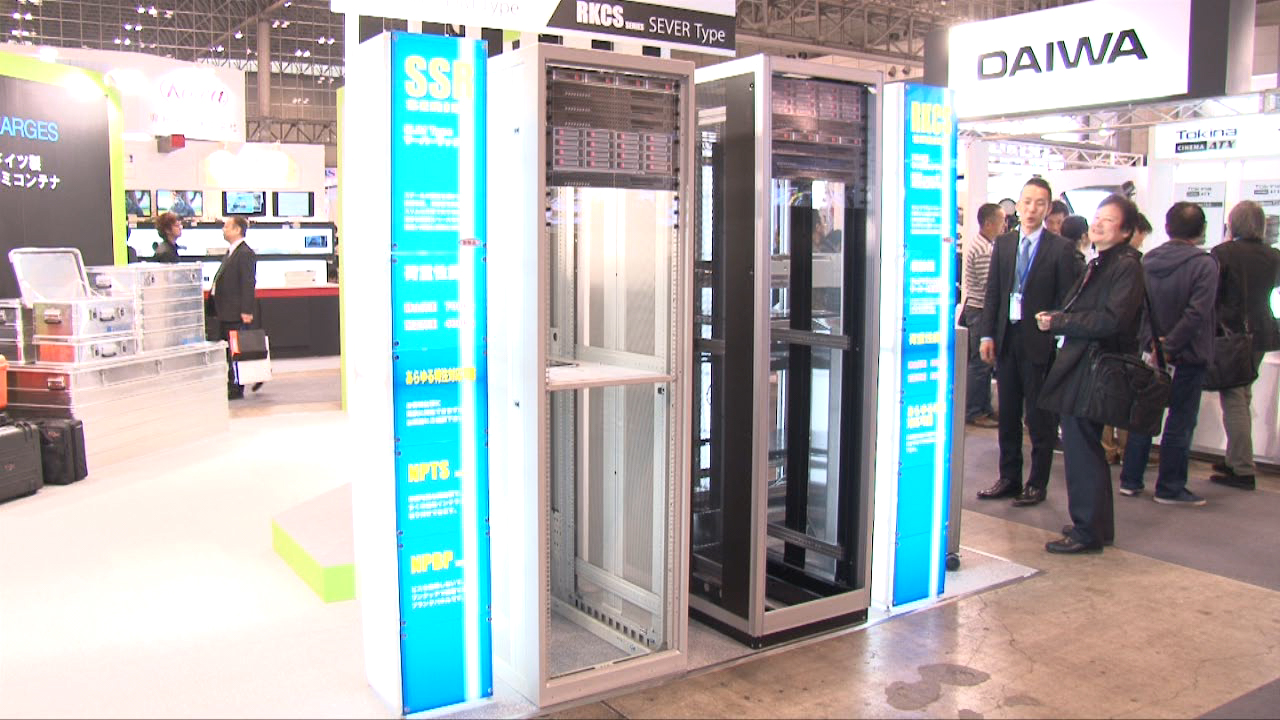 The antiseismic 'SSR Series' of racks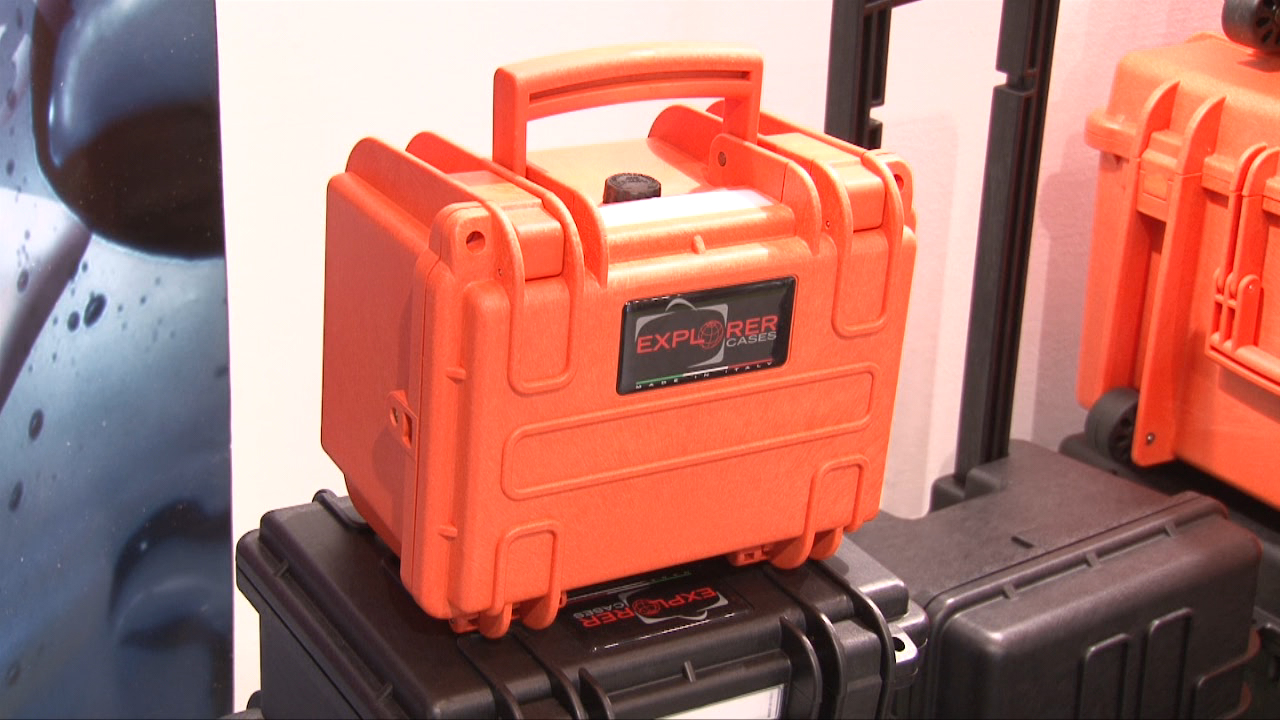 The 'Explorer Cases' with superior dust proofing and waterproofing
 Settsu Metal Industrial exhibited trunk cases and 19-inch display racks designed for crisis management.
The 19-inch SSR570 cabinet rack offers superior aseismic performance. While still a slim 570 width, the model provides excellent aseismic performance.
 Explorer cases provide superior IP67-rated waterproofing and dust proofing, and have the distinction of being used by NATO European forces.
 Settsu also debuted the new 'Holz' rack, featuring stately high-quality wood grain.