[Inter BEE 2014 TV] Quantel Displays "GE2", a shared-Storage Solution Enabling Switching Between Multiple Pablo Rio Systems, for the First Time. The World's First High-Speed 8K/60p System, "Pablo Rio 8K", Also Exhibited in a Technical Display.
2014.11.25 UP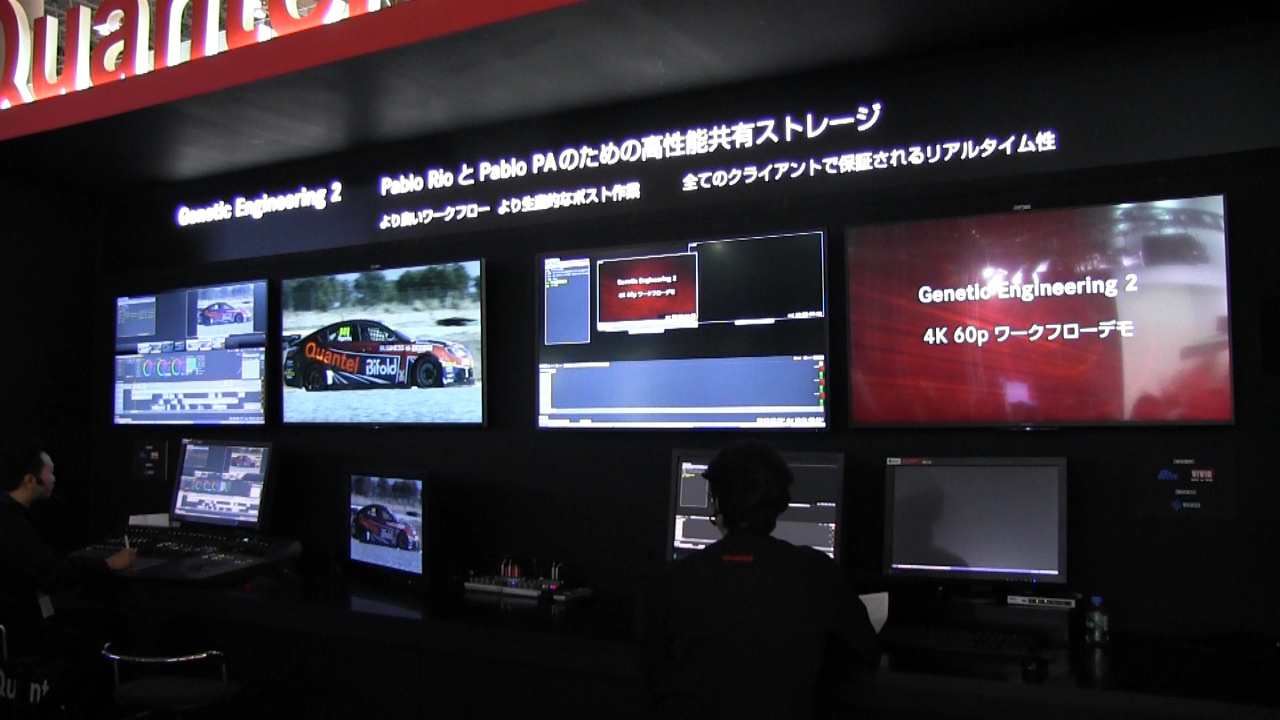 A demo of GE2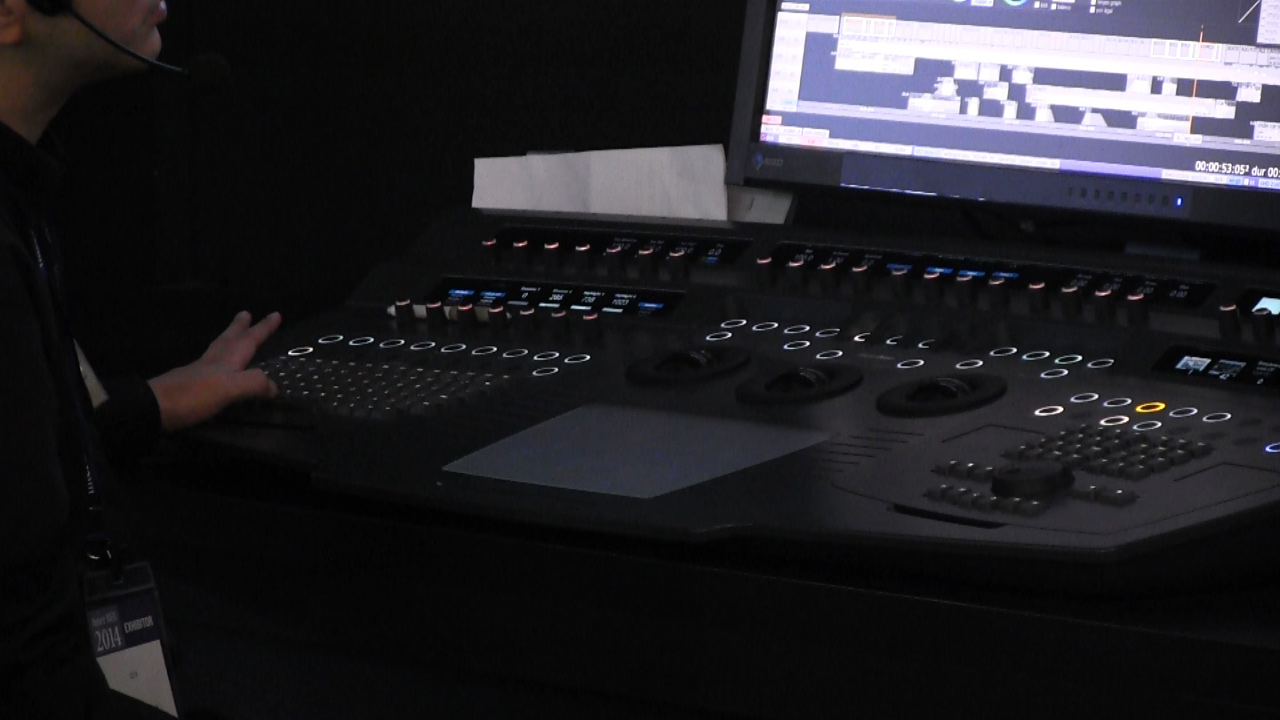 Live Touch, a sports highlight system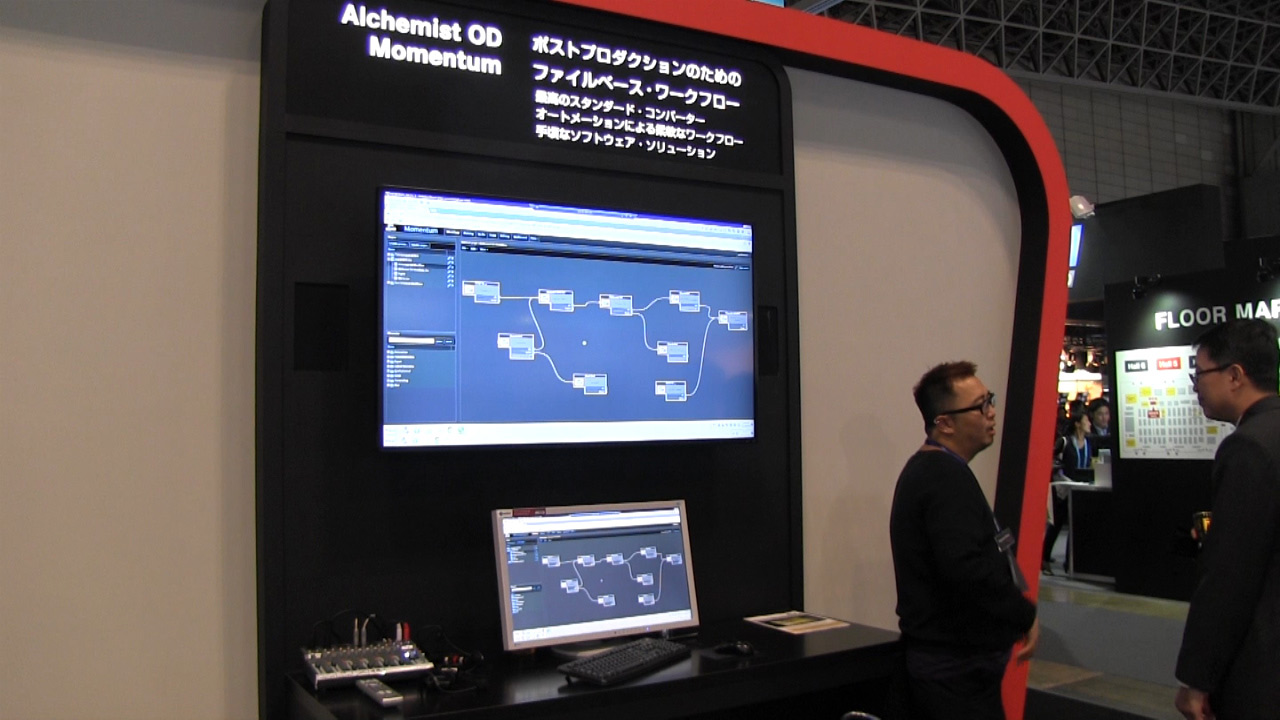 Momentum and Alchemist OD, file-based post production workflow
Quantel exhibited at Inter BEE 2014 for three days from Wednesday, November 19th to Friday, November 21st, during which they displayed "Genetic Engineering 2" (GE2) for the first time. GE2 is a shared-storage solution that allows the connection of multiple Pablo Rio systems. It enables flexible scheduling, including instant switching and sharing of jobs between co-workers. Real-time playback is guaranteed in 4K/60p for all connected clients. By using the Pablo PA assist station together with GE2, unfettered media sharing becomes possible. At the exhibit, Quantel performed a demo using two connected Pablo Rio 4K HFR units.
At their booth and in a display of technology, Quantel also had a reference exhibit for "Pablo Rio 8K", the world's first non-linear editing system that accomplishes high-speed color correction, compositing, and finishing in 8K/60p. The system achieves a throughput of 5Gbps, and it neatly houses 2.5 hours of storage in 60p in a compact 10U design.
In the exhibition area for broadcast systems, Quantel displayed "Live Touch", a sports highlight system using a new server with greatly improved response time.
Also on display were "Momentum" from Snell, which Quantel purchased in March, as well as "AlchemistOD", the file-based software-only version of "Alchemist", a standards converter using phase correlation technology.