【Inter BEE 2013 TV】 Sisvel Technology present their proprietary technology for 3D video generation, '3DZ Tile Format', developed jointly with Russian firm Triaxes
2013.11.15 UP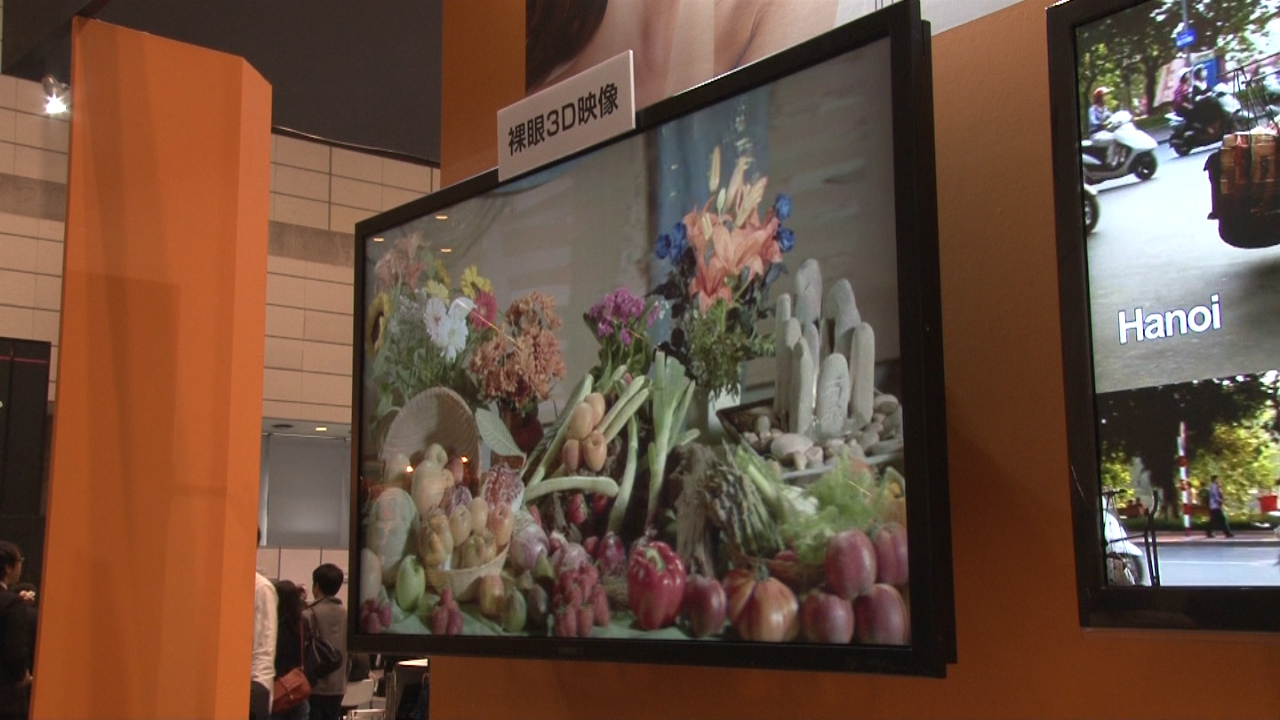 3D video can be viewed with the naked eye, and does not depend on having special display hardware, according to a press
 Sisvel Technology exhibited items including a set-top box which incorporates the '3D Tile Format Technology' which they developed in-house.
3D Tile Format is a system whereby a single Full High Definition 1080p frame contains two 720p images.
According to the company's press release, there are currently two Italian TV stations broadcasting in 3D on an experimental basis, over DVB-T infrastructure (the 3D Tile Format is compatible with the 2D service.) In addition, the release says that experimental DVB-S broadcasts from the SES Satellite (19.2) have started, making it possible to view 3D Tile Format programs in Europe.
The company has formed a new partnership with Russian company Triaxes to develop the 3DZ Tile Format. This technology makes it possible to watch 3D television without special glasses, and also reduces costs. The press release states that "Triaxes provided a combination software-hardware solution for stereoscopic image display that can be viewed without glasses, and the 3DZ Tile Format was developed to add Z (depth) information to Sisvel Technology's 3D Tile Format."
The release also states that the format "does not depend on a particular display type. In other words, it is a format which allows the user to play video in the most suitable way, regardless of which type of display is used (ordinary 2D, 3D requiring special glasses, or 3D without glasses.)"
The Italian founder of Sisvel Technology, Roberto Dini, who came to Japan for Inter BEE 2013, expressed his aspirations for the format, commenting "I think our 3D technology will become a mainstream means of viewing 3D video in the future."