【Inter BEE 2012】Bestec Audio unveils the MIDAS PRO1, a 48ch all-in-one type digital mixing console with support for simultaneous mixes; this small, lightweight model enables personalized settings
2012.10.25 UP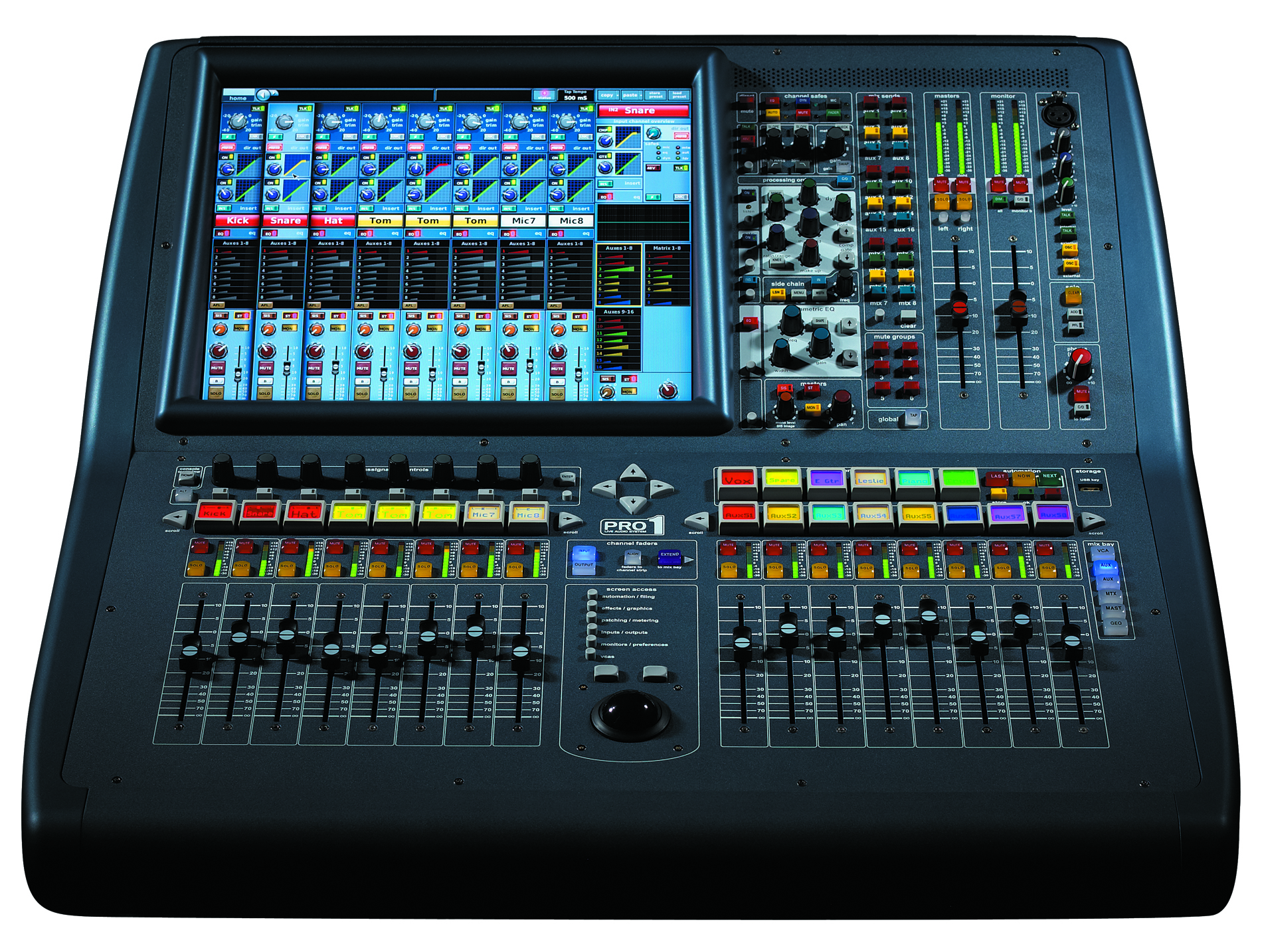 Bestec Audio (Pro Audio division, #4404) will exhibit its MIDAS PRO1 digital mixing console. The MIDAS PRO series is the company's first all-in-one digital mixing console.
This digital mixing console features 48ch simultaneous mixes, 16 Aux + 8MTX + 27 bass LCR, with a maximum 6FX and a maximum 28ch GEQ. The control panel is equipped with DSP, a power supply, 24 analog inputs, 24 analog outputs, 2 AES inputs, and 3 AES outputs.
With a width of 686mm and a weight of 21.5kg, this small, lightweight model enables personalized settings. Any existing MIDAS stage boxes can be added if the physical input/outputs are insufficient. In addition, the user can use his/her iPad as a remote control.
Prices:
PRO1/IP (install package) ¥1,837,500 (tax included)
PRO1/TP (touring package) ¥1,890,000 (tax included)


The company also plans to exhibit the following products:

○ MIDAS compact mixing console VENICE U series
MIDAS's new mixing console series. The Venice U series, like the VENICE F series that is already on sale, is a recording- and playback-enabled Digi-log mixing console equipped with an USB audio interface that can connect to DAW software (sold separately) installed on a PC. It is an even more compact and affordable model with all the carefully selected features of the VENICE F series.

VENICE U16: ¥294,000 (tax included)
VENICE U24: ¥399,000 (tax included)
VENICE U32: ¥504,000 (tax included)

○MIDAS 8-channel 96kHz 24 bit Digi-log mic preamp
XL48: ¥273,000 (tax included)
The MIDAS XL48 packs 8 MIDAS XL4 mic preamps into a 1U box, along with swept high and low pass filters, 8 MIDAS XL8 A-D converters and a super-low-jitter 1ppm clock. It also comes with 8-segment LED input meters, individual phantom power, polarity invert switches, and a -20 dB pad switch. All inputs on Neutrik XLR and 25-way D-sub.
A major feature of the XL48 is its ability to provide analogue and digital outputs in both ADAT and AES/EBU format.
All five outputs can be used simultaneously, making the XL48 a multi-function analogue/digital mic splitter as well as adding the MIDAS touch to 8 channels of your mix.
Multiple clocking options can be used, including external wordclock, internal 44.1kHZ, 48kHz, 88.2kHz, and 96 kHz.

○ L-ACOUSTICS speaker system
L-ACOUSTICS is now offering two new products, which are both constant curvature line array systems enabling uniform inter-enclosure angle modulation. The wide directionality (30°) ARCS WIDE and the narrow directionality (15°) ARCS FOCUS speaker systems can provide L-ACOUSTICS sound amplification for mid-size halls with coverage areas of up to 35m linear distance at comparatively low cost. By integrating an SB18m subwoofer, the systems can widen low playback frequency by up to 32Hz.

ARCS WIDE
ARCS FOCUS
Scheduled to go on sale in November 2012 Listed price: open price for 2 types of devices

Inter BEE 2012
Inter BEE is a professional audio/visual/communications exhibition that puts top level broadcasting, video, audio and lighting equipment, IPTV, Mobile TV, cross-media, peripheral applications and solutions from Japan and beyond under one roof. The exhibition provides opportunities for everybody who works in media to learn the latest trends in the creative and media businesses.
Wednesday, November 14th - Friday, November 16th, at Makuhari Messe (free admittance).