【Inter BEE 2013 TV】ASK Corporation ― Exhibiting AJA's 4K image real-time clipping software; new I/O products with Thunderbolt 2 support on reference exhibit
2013.11.15 UP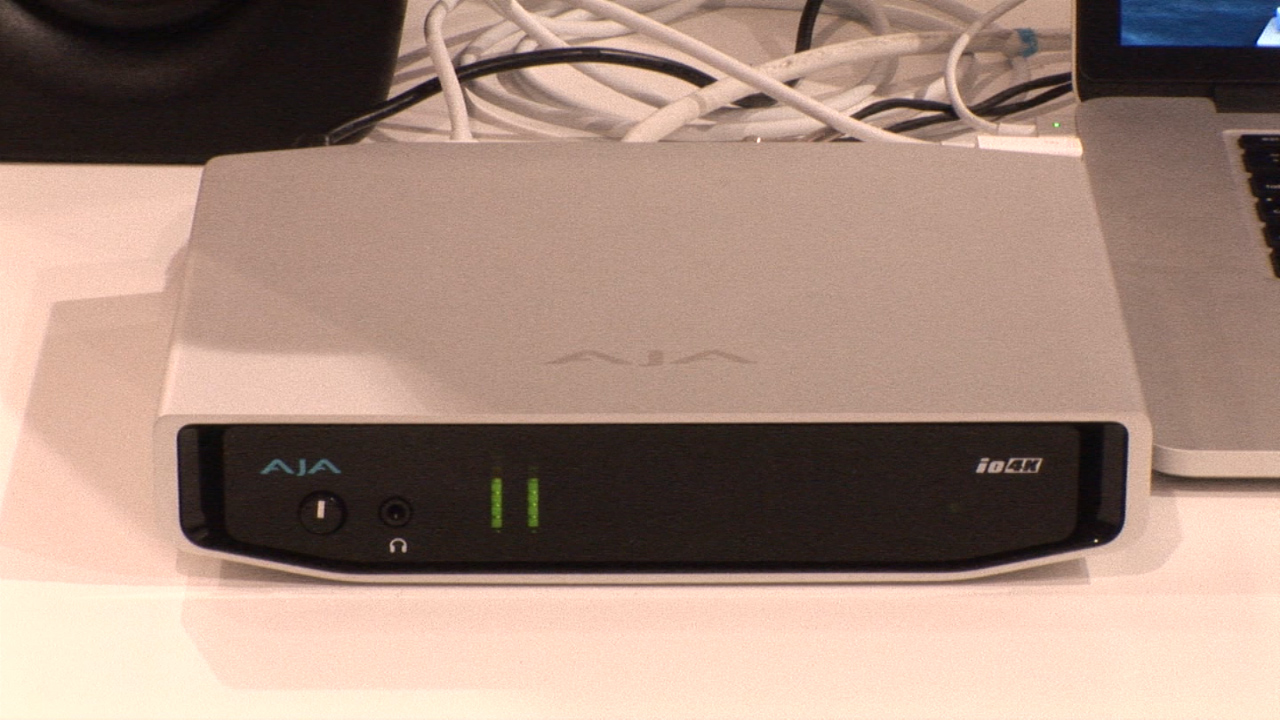 The Io 4K video capture interface with 4K support on display in the 4K Editing Solutions area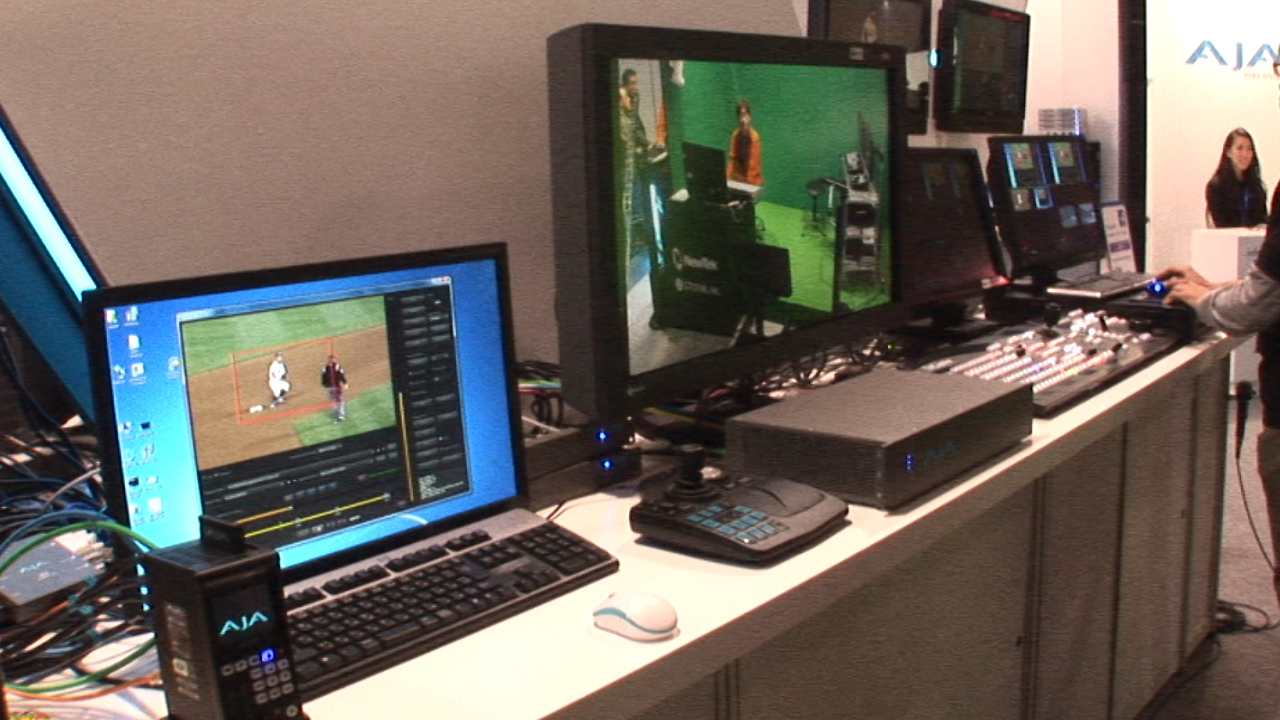 Truzoom, which can extract any specified range from a 4K video
 ASK Corporation displayed Truzoom, Ki Pro Quad, and 4K Editing Solutions at the Inter BEE 2013 AJA Video Systems booth. The appeal of this hybrid family of products is its seamless implementation of 4K support and capitalization on the current HD production environment and workflow.
 Truzoom is a live clipping system that can cut any given range from a 4K video and output video in HD size with scaling processing. At the venue, a demo was held where a Major League Baseball relay feed was used to conduct real-time clipping in conjunction with a switcher.
 At the corner featuring Ki Pro Quad, a solid-state recorder with HD-4K support released in April 2013, a demo was held featuring editing of 4K video with ProRes on the Canon C500. The video to be edited can be speedily accessed in the editing environment, and work can be quickly commenced.
 The Io 4K video capture interface with 4K support, which uses the next-gen Thunderbolt 2 I/O interface, is scheduled for release in the same period as the new MacPro. (The Io 4K is planned for release this year.) State-of-the-art products and solutions that support these upcoming production environments were exhibited.
 In addition, all kinds of new converter products are also on display, including the Hi5-4K and 4K2HD mini-converters with 4K support and the ROI mini-converter capable of converting PC DVI input into SDII output. An exhibit of solutions planning to combine baseband and file-based workflow is also featured.