[NEWS] Europe's largest broadcasting-related event IBC begins registration
2017.6.19 UP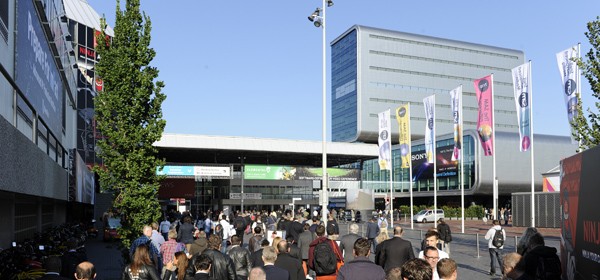 The IBC (International Broadcasting Convention), which is a conference concerning visual entertainment held every year in Amsterdam, Netherlands, is being held this year in the five-day period from September 14 until September 18 (the exhibition is from the 15th until the 19th). Now they have begun accepting applications on the website.

Those attending are 55,000 people coming from 170 countries to participate. The exhibition boasts of being Europe's largest in scale, with 1,700 exhibiting businesses and organizations.

This year's theme is "Transformation in the Digital Era: Leadership, Strategy and Creativity in Media and Entertainment," and matters such as creativity in productions and strategies in the media and entertainment world, operational leadership, etc., will be discussed. Over 400 lectures have already been unveiled, and the world's key people in broadcasting and entertainment are scheduled to take the podium. Lecture themes include "The Future of Broadcasting," "New Entertainment Platforms," "Intelligent Media Interfaces," etc., all of which focus on subjects common to the world's media.