[NAB Show 2017] Grass Valley offers versatile solutions to meet all requirements, from production to transmission
2017.4.29 UP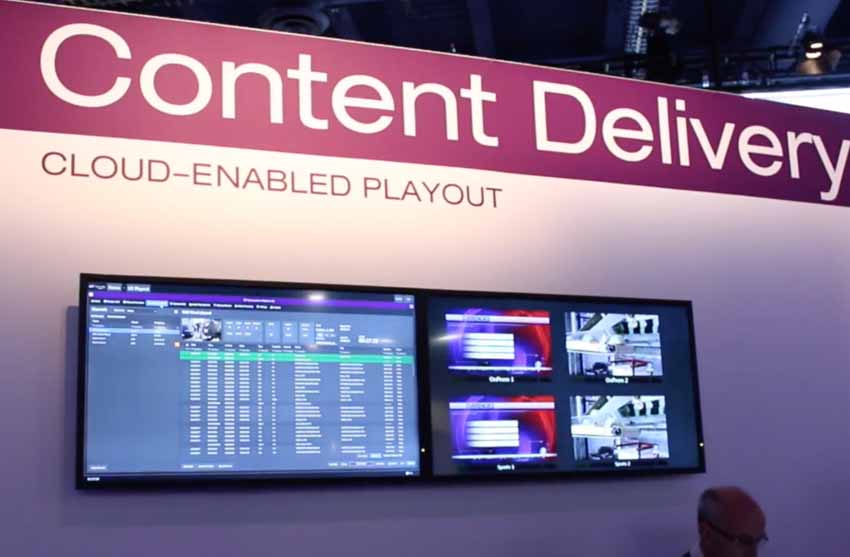 Proposed content delivery via the cloud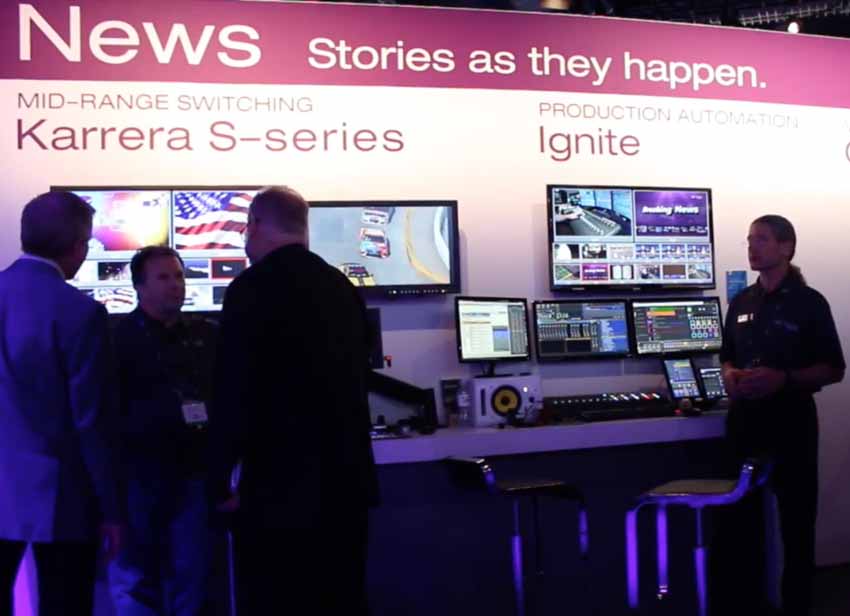 Offering new workflows for the production of news and content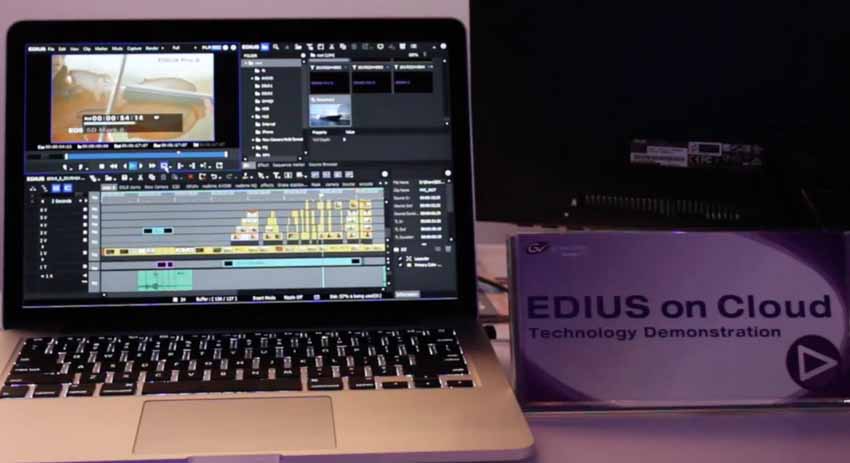 The latest version EDIUS 8.5
With an exhibit focused on real demonstrations, various solutions for creating "Content Your Way" were on display, covering areas such as live productions, news, content delivery and networking. Using their latest products, which support SDI/IP networking, 4KUHD, HDR, and super slow motion, Grass Valley demonstrated optimal production, control, and delivery environments for content regardless of time, location and device requirements.
 The LDX 86N camera system is the latest system camera in the LDX 86 series, featuring a newly developed UHD (3840 x 2160) 3CMOS sensor. It has a 2/3 inch B4 lens mount, natively supports 4K, HD/3G and 3X HD speed/6X speed, using DPMUltra technology to realize performance at the same level as on conventional HD/3G. It also supports both SMPTEST2084(PQ) and HLG HDR formats, as well as the ITU-R Rec. BT.2020 color gamut. It was exhibited with the much-talked-about HD-HDR demo.
 A varied array of other products was also on display, including switcher-related equipment such as the K-Frame V-series video production switcher, the K2 Dyno replay system, the Ignite production automation system, and the GV STRATUS video production and content management system, as well as products providing total IP workflow solutions, the latest version EDIUS 8.5, and Mync, a media administration tool announced last winter.