【News】Blackmagic Design adds audio mixing capability to switchers
2012.8.30 UP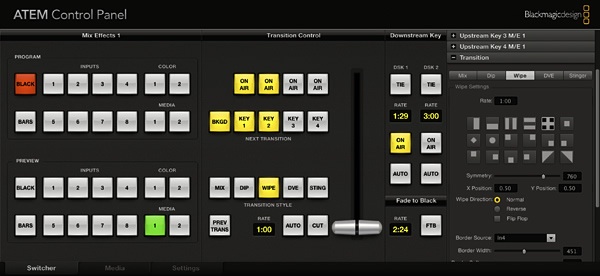 On August 7, Blackmagic Design announced a free software update providing audio mixing capability for the ATEM 1 M/E Production Switcher and the ATEM Television Studio.
Now all ATEM switchers include a built-in audio mixer and can handle embedded audio from SDI as well as HDMI input. Production switcher supports built-in audio media players.
 For external input, Television Studio can handle audio through AES/EBU, while Production Switcher can handle audio via a breakout cable.
 They can be handled more compactly with no need for routing through an external unit for embedded audio usage. As flyaway kits, they can be used in broadcast vans.
 Software controls levels and balance. Switchers also offer functionality such as audio switching following video crossfade when inputs change, and direct mix output on any input.