【NAB Show 2017】The VR-related area in the new technology and startup area in the north hall was very popular
2017.4.26 UP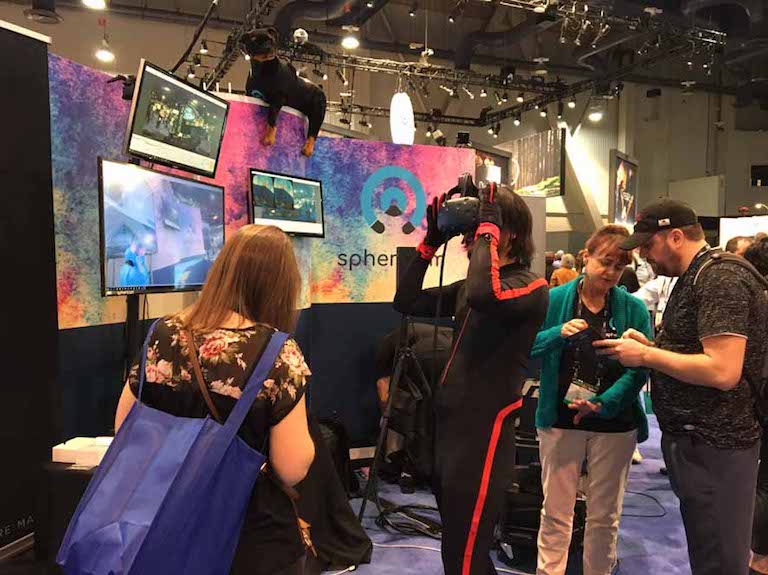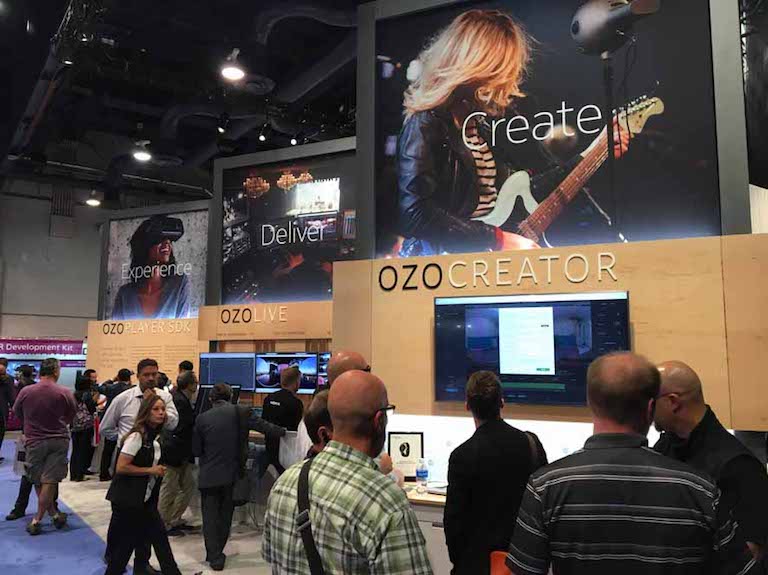 NOKIA's large booth in the VR pavilion area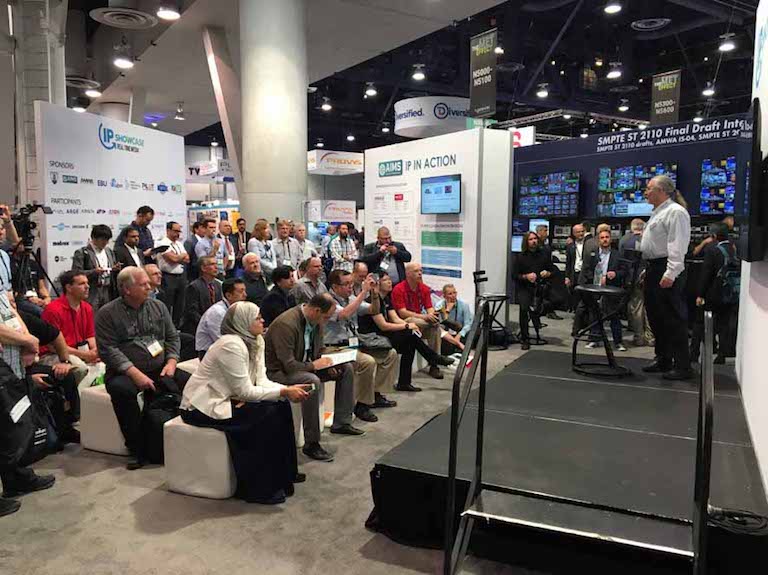 Many people expressed an interest in the IP Showcase in the north hall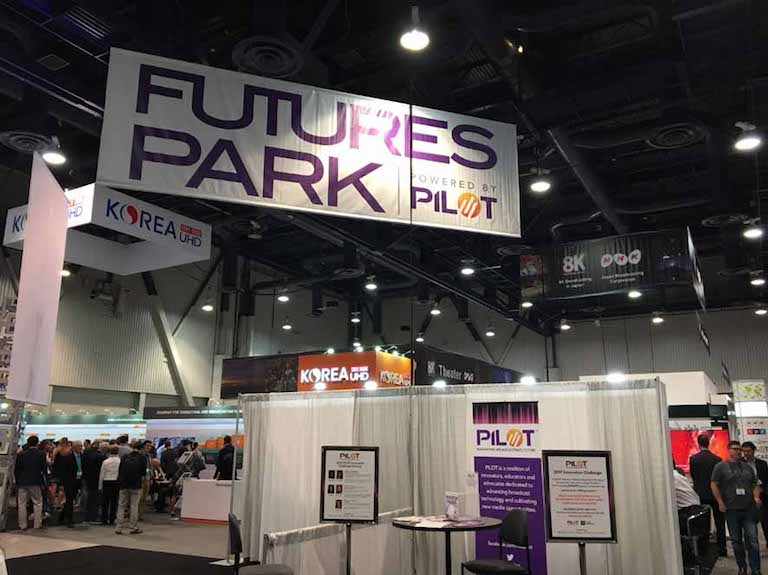 Broadcast and video technologies of the world were on display in the "Futures Park"
 An equipment exhibition was held at the NAB Show 2017 starting on April 24th at the Las Vegas Convention Center. There are three exhibition halls every year, with broadcast and recording equipment, professional audio and more in the central and north halls, and editing and delivery tools, communications, and network-related companies in the south hall.
In addition to exhibition booths for each participating company, there are also national and themed pavilions that feature countries like Korea, China, Brazil, Belgium, France, and more
Also, the number of themed pavilions increases every year. Many visitors gather for sessions in the booth area for SNS and network security.

In the north hall, NHK Science & Research Laboratory's "Futures Park" pavilion is lined up with a collection of startup companies gathered in the "Start Up Lot." There are bustling pavilions established in various places around the venue, including "Sprockit", "Advanced Advertising", and the "VR Pavilion" where broadcast and video distribution-related items were on display.
There were 14 companies in the "Start Up Lot," including new business and new services offering a broadcasting API using an IP Transmission Camera, OTT, SNS, and VR.
In the "VR Pavilion," in addition to Japanese corporations like Fuji Television, Ricoh, JOLLY GOOD, and more, famous Hollywood VFX production company Digital Domain demonstrated their VR video, insta360 (developers and sellers of devices that allow one to watch a VR video simply by attaching a smartphone) was there, as was Sphericam, makers of a magnetic-style motion capture suit that allows one to see one's own movements via an avatar in VR space. A total of 37 companies put on displays.
Also, NOKIA announced a number of functions developed for the OZO VR camera that they unveiled at the 2016 NAB Show, including a development kit and stereophonic sound. Even in the crowded VR pavilion, their large booth really stood out.